Brian May will be unveiling the most personal pictures yet of his Queen bandmates - including never-before-seen shots of the much-missed Freddie Mercury - with a collection of photos taken with his own 3-D cameras.
Brian announced the release of 'Queen in 3-D' at this week's London Book Fair, fittingly at a a 3-D press conference, and he tells HuffPostUK:
"The book offers a personal view of Queen from the inside, as they're all taken on my stereo camera - some shot by me and others friends who I lent the camera to."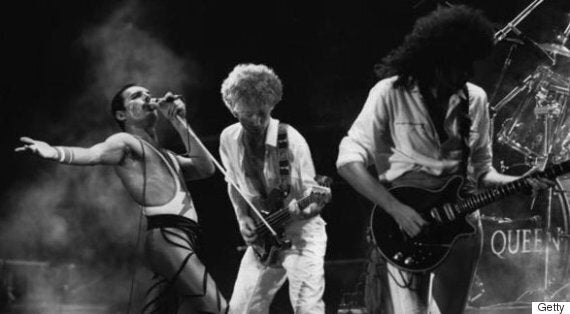 Brian May's new book will provide "an inside view of Queen"
All the images in the book will be fresh, as they were taken on Brian's stereo cameras, which he has carried with him everywhere for the last four decades of recording, touring and meeting other famous faces along the way. Brian tells us, "There are some great photos of us on stage in the glory days and also a lot offstage in hotels, cars and planes.
"Fans will get an inside view of Queen on the road, but also in astounding 3-D. It's such a different experience - truly immersive."
The book is set to be published next year, probably before audiences will get to see the much-discussed Queen biopic film, which has been recently been the subject of more speculation since the band's manager Jim Beach made a comment that Sacha Baron Cohen had been re-engaged to write, produce, direct and star in the film. Brian wrote on his blog that it had been a joke, but he feared "some folks might have taken it seriously!"
Related