An unnamed woman was walking down Heather Road when she saw white male said to be in his 50s.
She told News Shopper: "When he saw me, and I saw him, I started running and he started making the most awful grunting sounds and became quite aggressive with his willy.
"Even though he never chased me, who's to say he won't chase the next young woman and do something more aggressive."
A Met Police spokesman said: "We were called around 12.36am on April 16 to reports of a naked man outside Grove Park station playing with himself.
"When officers arrived the man had made off, the area was searched but officers were unable to locate the man."
Although disturbing it is no where near as horrifying as a tale that reached us from across The Pond in 2013.
A man who was allegedly high on meth reportedly fought off more than a dozen police officers while publicly masturbating.
Andrew Frey, 37, apparently made a series of outbursts and then began masturbating in an Oregon restaurant, The Oregonian reports.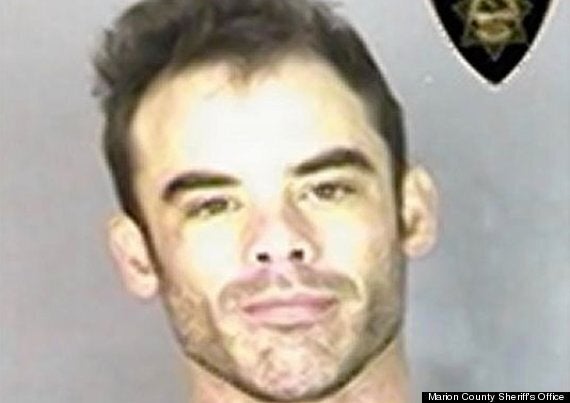 Andrew Frey held off more than a dozen officers
Incredibly, police were reportedly unable to subdue Frey with a Taser.
It took 15 officers to finally take him into custody and stop him pleasuring himself.
SEE ALSO
: