The incredible bravery of a five-year-old girl who called 999 when her mother had an epileptic fit was captured on tape.
The heartwrenching recording features in a new awareness campaign that poses the question: Could your child save a life?
In January 2012, Elleemae Addison, from Warrington in Cheshire, was at home with her mother Loretta and her sister, who was just three months old at the time, when her mum suffered an epileptic fit.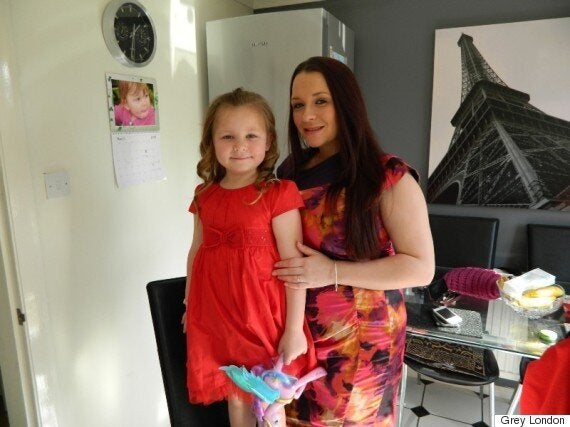 Loretta and Elleemae Addison
Loretta had previously told her daughter to dial 999 if she collapsed and Elleemae managed to save her mum's life by following this advice.
In a recording of the phone call Elleemae can be heard saying: "My mum had a fit."
When the operator asks whether her mum is still having a fit Elleemae replies: "No she's asleep."
Mumsnet CEO Justine Roberts said: ''Nobody wants to think about the circumstances in which their child might need to call 999, but as Elleemae's story shows, it can literally be a lifesaver."
But not every child would know what to do in an emergency.
In a survey released today, Mumsnet found that of 757 respondents, 37% have not taught their child to dial 999, with nearly half of those not doing so because they don't think their child is mature enough.
Which is why Mumsnet and creative agency Grey London have produced an advert to raise awareness of the importance of teaching children about the emergency services.
"We hope this powerful film will encourage parents to take a deep breath and have a chat with their children,' says Roberts.
'Our figures show that 47% of parents who haven't yet spoken to their child about the 999 service just haven't got around to it, which is understandable.
"But if you can, and you think your child is ready, it's a good idea for parents to think about doing it."
Joe Mulligan, head of first aid learning at the charity added:
"Our research and experience shows that even very young children can be taught how to call the emergency services.
"Children as young as five can learn some basic first aid, but we know that even younger children can be introduced to the idea of dialling 999.
"By using play-acting with your child you can help them feel confident to act in a real emergency scenario, which could potentially save a life."
For more information on the campaign and advice on how to teach children about the emergency services visit 999forkids.com