Part of a building that is being demolished has collapsed in central London.
Fightfighters were called to the incident on the junction between Portugal Street and Serle Street, near Aldwych , at 4.14pm.
The LFB tweeted a dramatic photo showing the scene of the collapsed scaffolding.
The Metropolitan Police said a a 56-year-old man is being treated at the scene of what they said is a "partial building collapse on a building site".
A police spokesman said the Health and Safety Executive has been informed and added that roads have been closed.
The LFB said the building is on the junction of Portugal Street and Serle Street in Aldwych - a busy area in the West End.
The six storey building is under demolition and part of the building's structure, as well as the scaffolding surrounding it, has collapsed, the fire service said.
Around 100 people have been evacuated from the building site and a further 100 people have been evacuated from neighbouring properties as a precaution.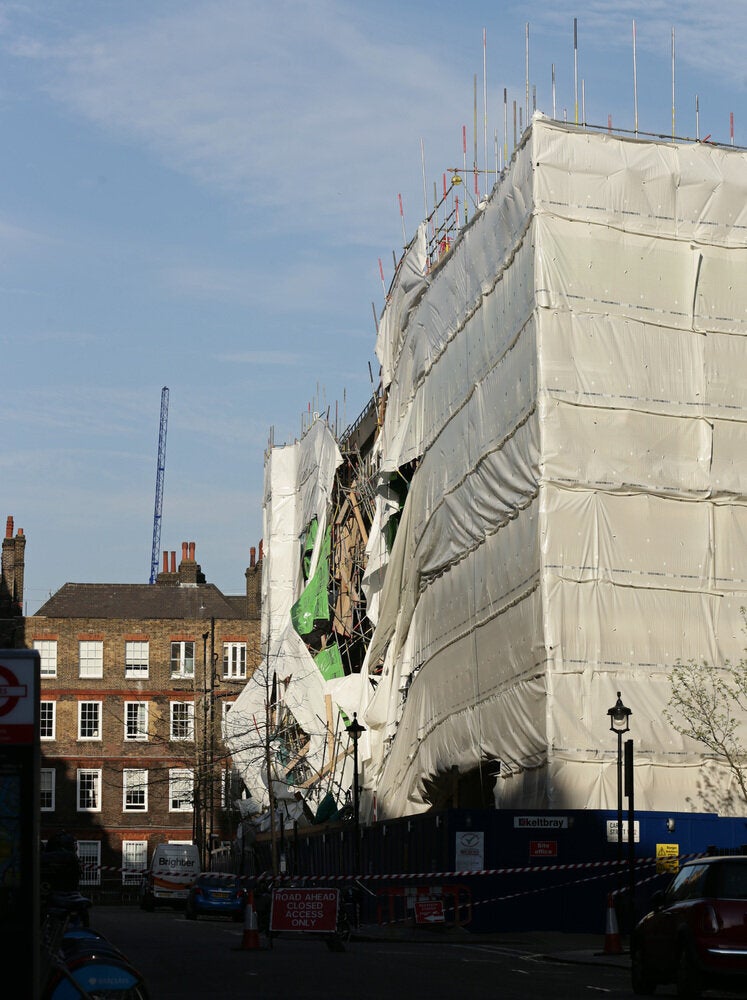 Collapsed building in London
Two fire engines from Soho, three fire rescue units from East Ham, Edmonton and Heston and around 31 firefighters and officers are attending.
The London School of Economics (LSE) Students' Union's Twitter account tweeted a picture of the scene and said it was "just by" the LSE campus.
A spokeswoman for the London Ambulance Service (LAS) said two ambulance crews and a hazardous area response team were sent to the incident.
They remain on the scene, she said.
An LSE Twitter account - @LSENews - warned people to "please stay clear" and listed places that had been evacuated.
It said the LSE Library had been evacuated and would remain closed all evening.