Madonna has landed herself in yet another Instagram storm, uploading - and then swiftly deleting - a post in praise of Margaret Thatcher.
SEE MORE:
The Queen of Pop found herself in hot water yet again on Monday, after she uploaded a picture of the controversial former Prime Minister, adding the caption: "Thank you Margaret Thatcher! #unapologetic #rebelheart."
Her post also included a quote from the late Baroness Thatcher, which read: "If you just set out to be liked, you will be prepared to compromise on anything at anytime, and would achieve nothing."
Madonna put a pro-Thatcher post on IG then quickly deleted it pic.twitter.com/jxKCCK9NuY

— Gerry Mandarin (@James__Nesbitt) April 20, 2015
However, it didn't take long for the post to vanish completely from her social media page, just not before some of her eagle-eyed followers got the chance to take a screen-grab of the post.
Suffice to say, certain fans of Madonna - who has advocated LGBT rights over the course of her career, and is widely considered one of the biggest gay icons in the world - were not impressed to see their idol endorsing a woman who notoriously introduced 'Section 28', which forbade the "promotion of homosexuality" in British schools.
Why would Madonna even like Margaret Thatcher? Can you honestly see Maggie T jamming to Into the Groove behind closed doors? No, you can't.

— Daniel (@ManilaChinchila) April 21, 2015
@Madonna I used to be inspired by you.. Now I'm just tired of you #MargaretThatcherAintNoRoleModel#GetAGripOnRealityhttp://t.co/fdrtCL7oJz

— Lisa Ringrose (@Lisa_Ringrose) April 21, 2015
Madonna posting IG photos in praise of Thatcher, then swiftly deleting them. What a wrong'un.

— Lauren Martin (@codeinedrums) April 20, 2015
Madonna's Thatcher post was too far.

— Sean (@_boooosh) April 21, 2015
did madonna just hashtag margaret thatcher as #unapolagetic#rebelheart because HAHAHAHAHAHA

— Shones (@s_h_o_n_e_s) April 21, 2015
Lost abit of respect for Madonna for posting a picture of Margaret Thatcher, that woman ruined this country recked so many lives urgh

— Madonsha (@Keshassexyguy) April 21, 2015
Madonna should know that Thatcher was divisive in the UK. Some thought she was a heartless witch, others, an evil threat to society.

— Richard Rippon (@cheekyricardo) April 21, 2015
Note to Madonna: Maybe do a bit of reading, or even just a Wikipedia search, before you pick someone to endorse in future?
Of course this is far from the first time that Madge has ended up with her Louboutin-clad foot in her mouth over a social media faux pas.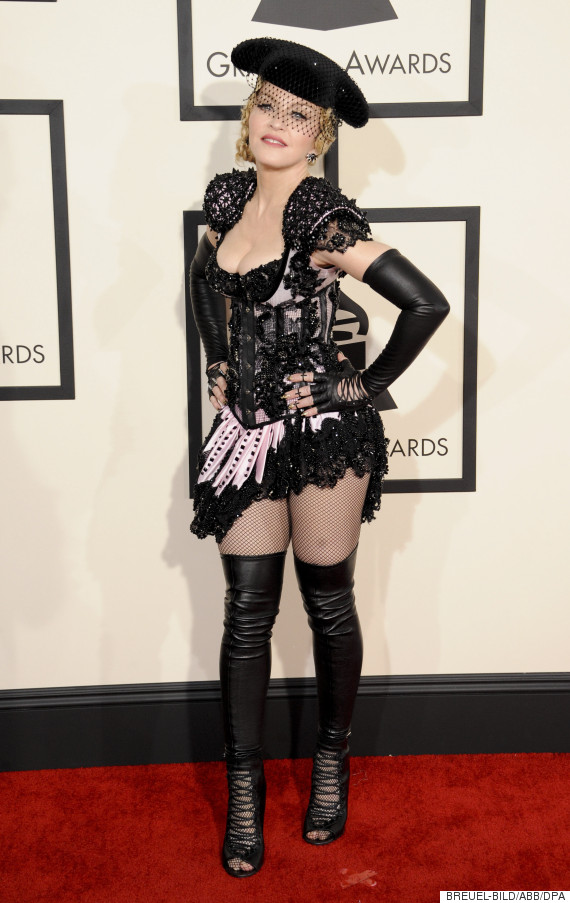 Madonna
During the promotion of her latest release 'Rebel Heart', she uploaded several fan art images of important historical figures - such as Martin Luther King and Malcolm X - re-imagined in the style of the album's artwork, which caused some critics to go as far as accusing her of racism.
She later insisted this was not the case, claiming in a Facebook post: "I'm admiring and acknowledging [their] Rebel Hearts. This [is not] a crime or an insult or racist!"
Similarly, she was met with accusations of racism after she described her teenage son, Rocco, as "my n***a" in a post on her Instagram.
LIKE US ON FACEBOOK | FOLLOW US ON TWITTER