Animal cruelty is on the rise, the RSPCA has warned, with pets being increasingly subjected to horrific acts of violence.
Figures from the animal welfare charity showed that they investigated 159,831 complaints in 2014, compared to 153,770 in 2013.
One in eight of the complaints (13%) the RSPCA looked into - a total of 20,258 cases - involved alleged deliberate and often violent cruelty to animals.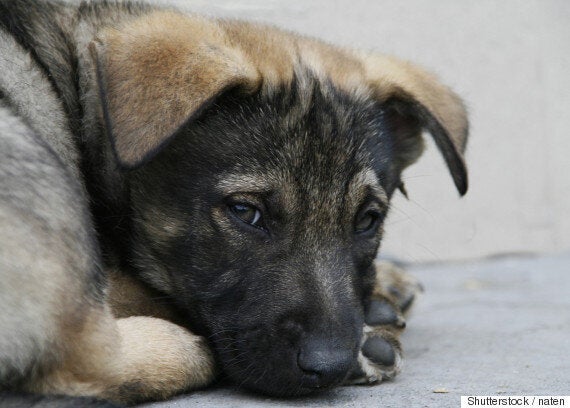 Horrific examples of cruelty to animals include a Staffie puppy in Cumbria caught on camera being thrown, kicked and having his head trapped in a door and a dog named Ziggy who was found shot in the head with a 20-inch crossbow bolt near Peterborough.
Other cases saw a rabbit die in agony after being microwaved in Gloucestershire, a cat who had been run over in Lancashire die after being kicked like a football by a passer-by instead of being helped, and an eight-week-old Jack Russell terrier puppy from East Sussex left with a painful raw wound when its tail was cut off.
RSPCA chief veterinary officer James Yeates said: "It is extremely concerning that we are still receiving more than 20,000 complaints about animals being deliberately caused to suffer and that's 20,000 too many.
"Most of the complaints we receive involve animals being neglected or not receiving the right care and often we can put that right by offering welfare advice.
"However, it is shocking that in 2014 people are still being deliberately cruel in what can be disturbingly inventive ways."
The number of convictions and people convicted for animal cruelty fell last year with 1,029 people convicted of animal welfare crimes in 2014 in England and Wales, down from 1,371 in 2013.
There were five prosecutions relating to the "Neknomination" craze online in which several people took part in "dares" involving swallowing live fish, frogs and even a lizard, the RSPCA said.
The pets most likely to fall victim to alleged deliberate cruelty were dogs, the majority of which were reported as being beaten, followed by cats, and then rabbits and small animals.
But the charity said many owners listened to advice given by RSPCA inspectors with the number of people who were offered, and then accepted, welfare advice increasing from 76,810 in 2013 to 82,746 in 2014.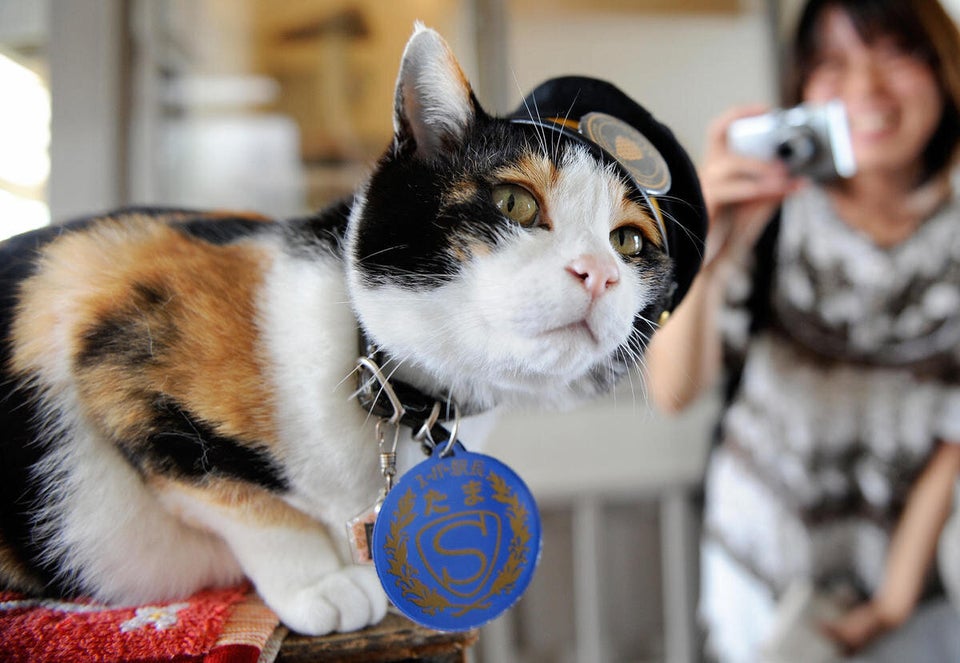 Animals With Jobs
Mr Yeates said: "Our aim is always to prevent cruelty so it's really positive that a greater number of people followed our advice.
"Crucially this means that although we are still receiving complaints about cruelty we are often getting to incidents before suffering has occurred and helping owners to provide for their animals, whether that means getting veterinary care for them or just giving them the right diet.
"Sadly, though, where cruelty is still happening there will be a need to prosecute in the most serious cases and it is upsetting that so many people are still mistreating animals by deliberately causing them harm or by not providing them with the care they deserve."