And whilst it isn't exactly the first time the singer has stripped off for a photo shoot, her platinum blonde wig and cartoon make-up had us doing a double-take.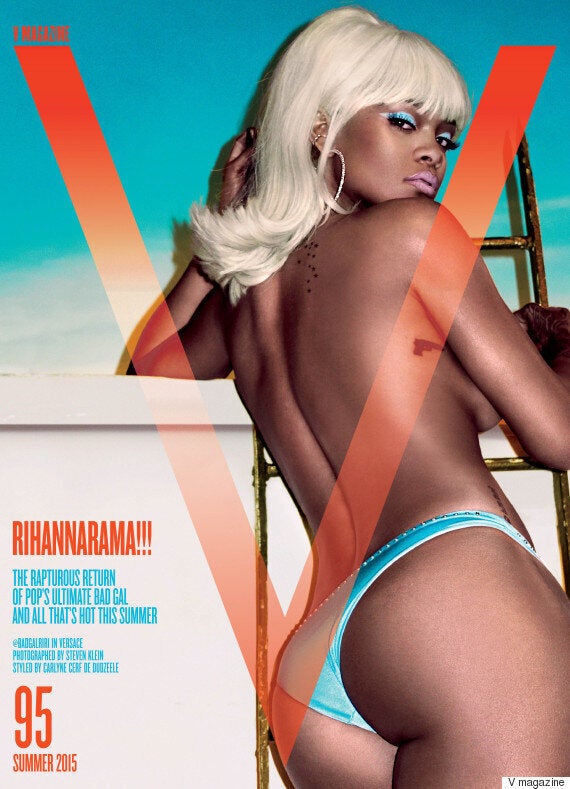 The pics were taken by legendary snapper Steven Klein and see RiRi in various states of undress, including a topless shot for the cover of the mag, natch.
The last two years have been full-on for the singer - in fact, the 27-year-old reckons she's never been busier.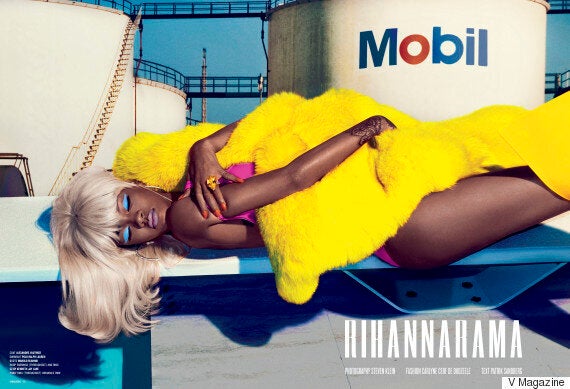 "The past two years are the hardest I've ever worked," she tells the mag.
"I've been working on two albums, an animated film, shooting for multiple magazines, designing for Puma and Stance [socks], a new line of fragrances, a summer tour, I launched my first annual Diamond Ball at the end of last year, and I've also been developing several projects to be revealed in the near future."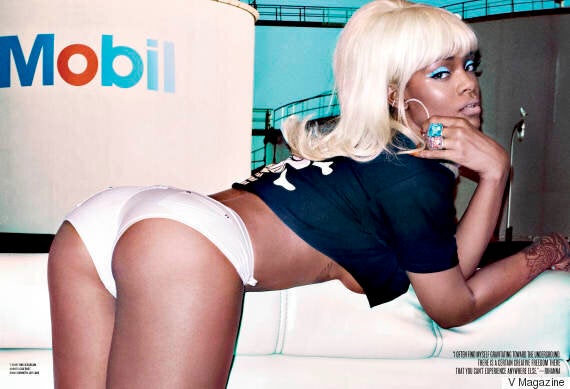 In the accompanying interview, Rihanna also gives fans a little insight into what to expect from her next album.
"The thing that made me fall in love with ['FourFiveSeconds'] is the juxtaposition of the music and the lyrics," she explains.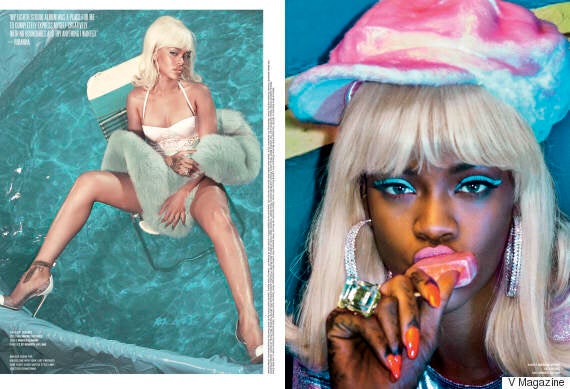 "When you read the lyrics it's a completely different song than what you are hearing. The music is easygoing, but the lyrical content is very loud and in your face. In performing this, the key was to make sure the aggression wasn't lost.
"[The album is] soulful and aggressive, whether it's lyrically, musically, or just the tone of my voice."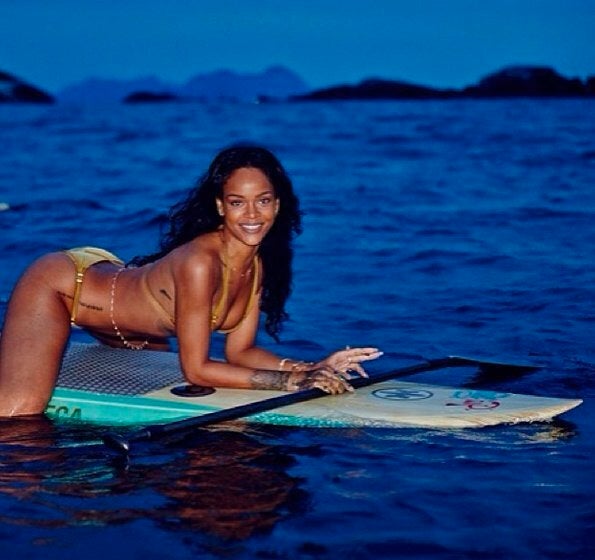 Rihanna's 100 Sexiest Pictures
Related