The jury of the world's largest photography competition today names American photographer John Moore as the 2015 Sony World Photography Awards' L'Iris d'Or/Professional Photographer of the Year as the winner of it's most prestigious prize.
The pictures, chosen from the winners of the awards' thirteen professional categories, is entitled "Ebola Crisis Overwhelms Liberian Capital". Moore, a Senior Staff Photographer for Getty Images, has been universally credited for the early exposure of the scale of the Ebola epidemic in Monrovia and the epicentre of the deadly disease which claimed over 4000 live in Liberia.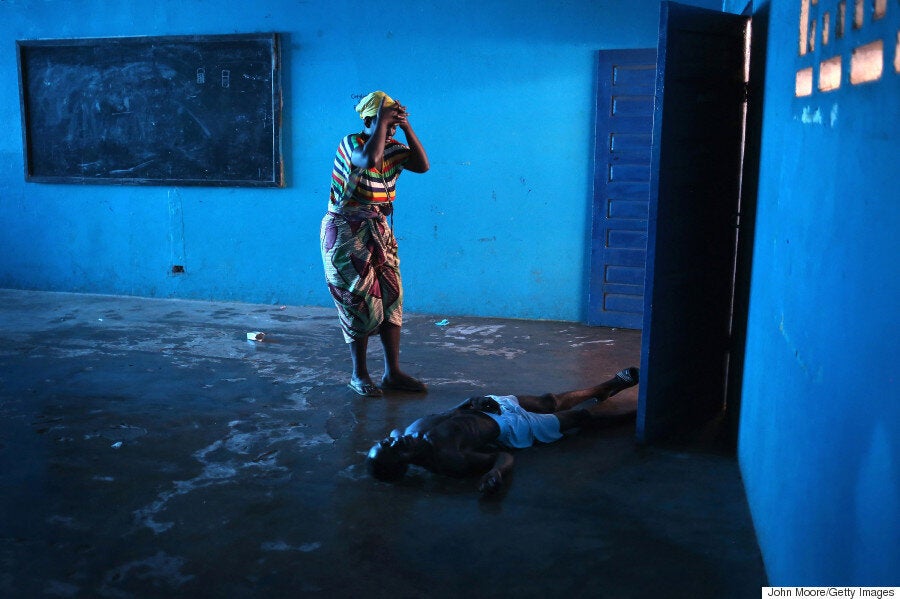 One of John Moore's award winning images of Omu Fahnbulleh standing over her husband Ibrahim, after he staggered and fell, knocking him unconscious in an Ebola ward on August 15, 2014 in Monrovia, Liberia.
In a joint statement, judges Xingxin Guo, Xinhua News Agency Image Centre, China; Jocelyn Bain Hogg, photographer, UK; and Oliver Schmitt, Spiegel Online, Germany, said of the work: "John Moore's photographs of this crisis show in full the brutality of people's daily lives torn apart by this invisible enemy.
"However, it is his spirit in the face of such horror that garners praise. His images are intimate and respectful, moving us with their bravery and journalistic integrity. It is a fine and difficult line between images that exploit such a situation, and those that convey the same with heart, compassion and understanding, which this photographer has achieved with unerring skill. Combine this with an eye for powerful composition and cogent visual narrative, and good documentary photography becomes great."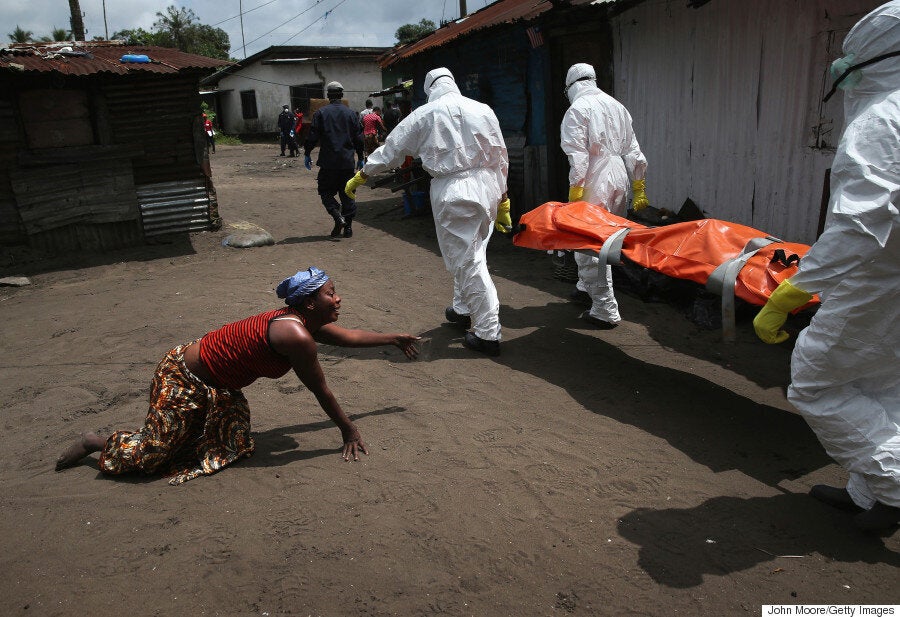 A woman throws a handful of soil towards the body of her sister as Ebola burial team members take her Mekie Nagbe, 28, for cremation on October 10, 2014 in Monrovia.
The awards' international judging juries are comprised of highly respected industry experts and the competition offers incredible exposure, credibility and recognition not only to its winners, but also those on its shortlist.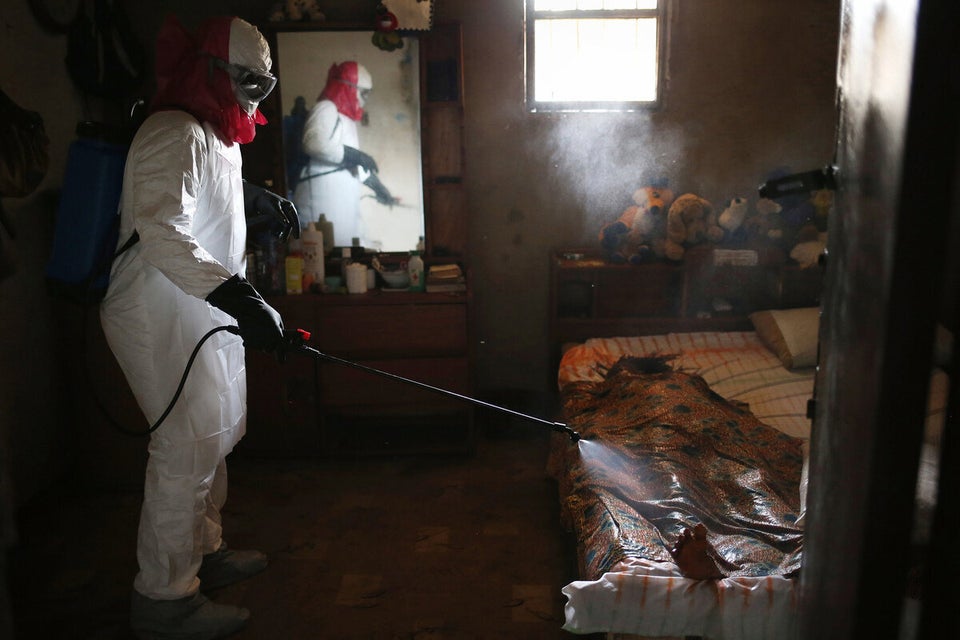 Sony World Photo Award Winner 2015
The 2015 awards attracted record-breaking entries, with 183,737 images submitted from 177 countries, confirming its position as the world's biggest photography competition.