A three-year-old girl with prosthetic legs has made a new friend she can really relate to.
Earlier this week, Sapphyre Johnson was given a German Shepard puppy who was born without a front paw.
Sapphyre, from Tennesee, was born with a condition that caused doctors to amputate both of her feet as a baby.
"We always want Sapphyre to know that being different is not bad," Sapphyre's mum Ashley Johnson said, according to the above video by HuffPost Live.
"People, even pets, no one is exactly the same - that would be boring. I think it's good for her to see that."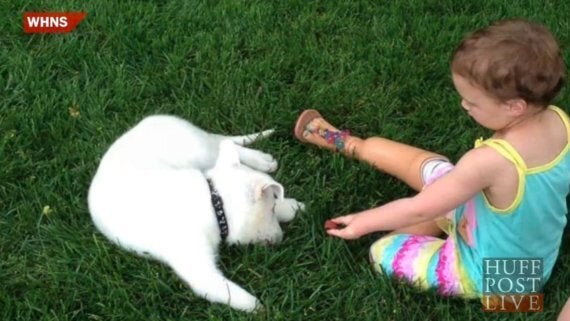 Lieutenant Dan is named after a character in the film Forest Gump, who loses both of his legs in the film. According to his original owner Karen Riddle, the dog was the only puppy in a litter of nine who was born without a front paw.
Fellow breeders suggested Riddle should have Lieutenant Dan put down, but she had other ideas.
She contacted Shriners Hospital, in Greenville, South Carolina, who give prosthetic limbs to children under 18 regardless of what their family's income is.
Sapphyre has been a patient at Shriners since she was an infant.
Staff at the hospital introduced Lieutenant Dan and Sapphyre and it was love at first sight.
Sapphyre is reported to have said: "Look mum, he's got a foot like mine."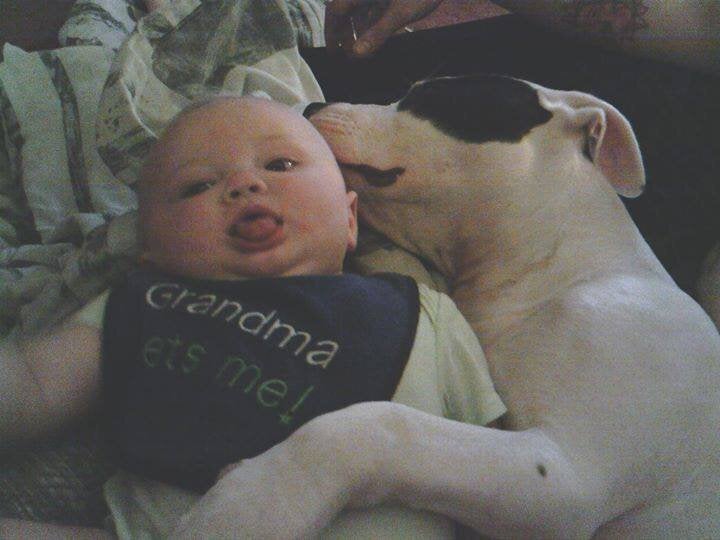 Babies and Dogs