A huge blaze is currently tearing through part of south Wales after a number of other grass fires were also started deliberately around the area.
Fire crews are battling the fire in Wattsville, near Crosskeys in Caerphilly, which has been burning throughout the night.
Dramatic pictures showed the hillside ablaze in the early hours.
Between April 1st and April 15 this year the service has attended 473 grass fires, most of which were started deliberately.
Huw Jakeway, Chief Fire Officer for South Wales Fire and Rescue Service, said:"As a Service, we recognise the impact deliberate grass fires have on the communities of South Wales and we continue to direct our resources to prevent these fires occurring in the first place.
"This type of incident can no longer be seen as "risk free fun" and the Service is committed to working with our communities to change this culture through engaging hearts and minds.
"We are urging our communities to think about the consequences of deliberate fire setting and the impact on the countryside and wildlife, as well as the risks to our Firefighters and their safety when tackling these incidents.
"Deliberate grass fires are an act of arson, which is a serious crime and we work closely with both Police Services to bring those responsible to justice."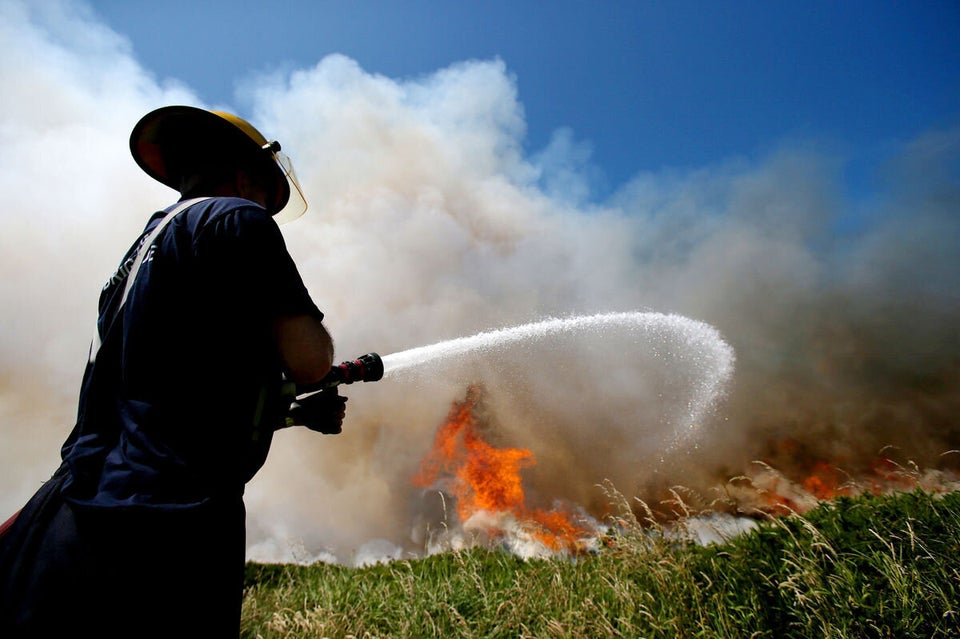 Wildfires In Britain And Ireland