Susanna Reid has hit headlines plenty of times, thanks to her seemingly flirty interviews with A-list guests, however, the presenter has now stated that she's not actually flirting at all.
During her time as presenter, first on BBC Breakfast then on 'Good Morning Britain', Susanna has charmed everyone from Arctic Monkeys' Alex Turner to David Beckham.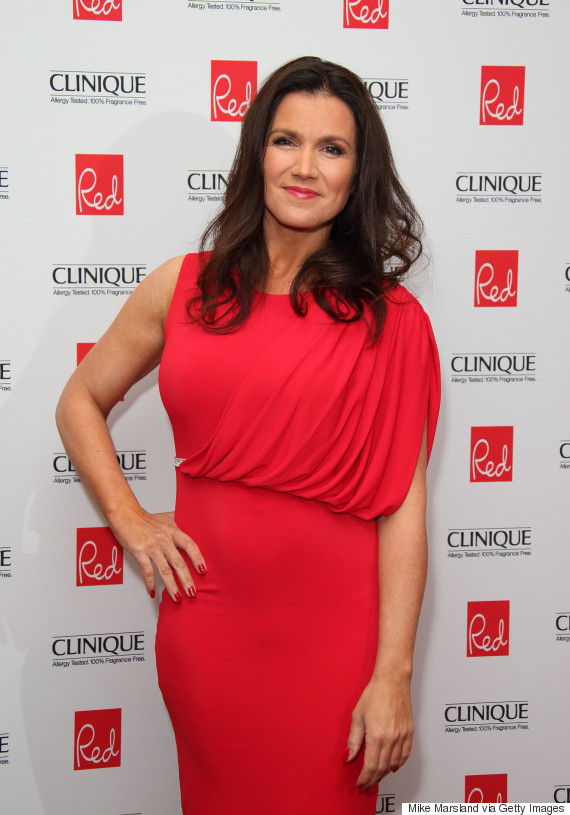 Susanna Reid
However, Susanna has now spoken to the Mirror, explaining that she's actually just being friendly during the chats.
"Any interviewer's mission is to get the best from a guest," she tells the paper. "I enjoy the interviews I do and it would be bizarre, wouldn't it, if I didn't laugh at a guest's joke, or didn't smile? It would just look rude.
"So I'd rather look like I'm comfortable, and enjoying myself than rude and stone-walling."
Susanna then opened up about her recent chat with the Prime Minister, explaining: "With David Cameron, firstly I do not suck my pen because that would be weird. I'd end up with ink all around my mouth. I chew my pen.
"And that's just what I do when I'm thinking. I do it with all my interviews, including those with women. I'm not accused of flirting with them, am I?"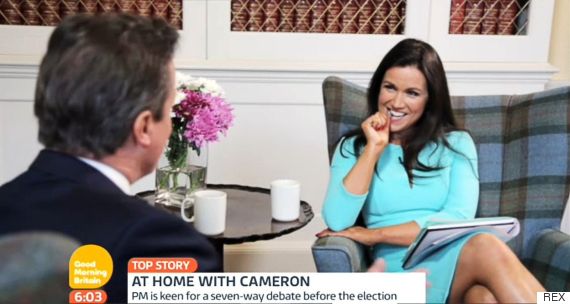 David Cameron and Susanna Reid
The former 'Strictly Come Dancing' star also reckons its her friendly nature that makes sure her guests open up and reveal juicy tidbits of gossip.
"Sometimes when you're very relaxed with someone, and you're having a laugh with them, like David Beckham, and he opens up about his family, about his children, then sometimes that gets reported in a mischievous way," she adds. "The irony of that day is that my youngest son Jack was off sick from school so I'd dragged him to the studio with me, and David was so brilliant with him.
"I wouldn't say I got upset to be accused of flirting. People got upset on my behalf."
The presenter recently had the unenviable task of spending a week sat with Piers Morgan on the 'GMB' sofa, but in classic Susanna-style, she made light work of putting him in his place.
Watch how she did it below...
LIKE US ON FACEBOOK | FOLLOW US ON TWITTER