A couple from Eastbourne, East Sussex are set to break a world record when they tie the knot this summer.
After 27 years together, George Kirby, 102, and Doreen Luckie, 91, are set to marry on 13 June, which will coincide with Kirby's 103rd birthday.
In doing so, the couple will become the world's oldest newly-weds with a combined age of 194 years and 281 days.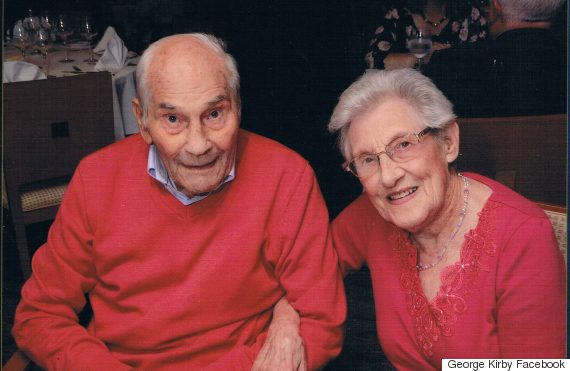 Kirby proposed to Luckie on Valentine's Day this year after reportedly being pressured by their children - between them, the couple has seven children, 15 grandchildren and seven great-grandchildren.
"I didn't get down on one knee because I don't think I'd have been able to get back up," Kirby told the Daily Mail.
"I suppose it's about time, really. I don't feel my age. Doreen keeps me young."
SEE ALSO:

Meet The World's Oldest Yoga Teacher - She's 96 And More Flexible Than You Are

World's Oldest Married Couple Reveals The Secret To A Long And Stress Free Life

Meet The World's Oldest Mother, 80-Year-Old Omkali Singh, Whose Son Is Just Six
Kirby and Luckie will break the previous world record set by a couple in 2013, where the combined age was 188 years.
"I won't be much of a blushing bride," added Doreen. "But I'm getting a bit giddy thinking about it."
The couple will marry in the Langham Hotel in Eastbourne, which is owned by Kirby's son Neil.