For the first time, a legally approved HIV self-testing kit is available to buy in the UK.
The BioSURE HIV Self Test will enable people to test themselves when and where they like, with a 99.7% accuracy rate.
An estimated 26,000 people in the UK have HIV but are unaware of it, making them unknowingly responsible for the majority of onwards transmissions.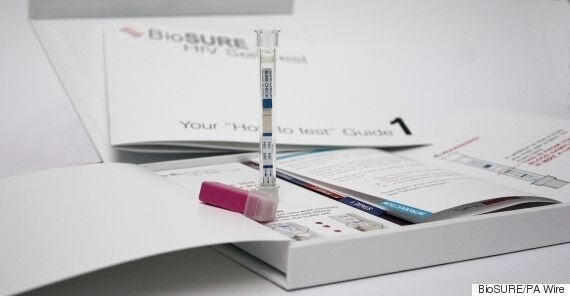 Due to developments in treatments available, HIV is now a manageable disease but late diagnosis can have a devastating impact on health and life expectancy.
The self test kit uses a small amount of blood from a finger prick sample to detect the presence of HIV antibodies and offers a result in just 15 minutes.
BioSure founder Brigette Bard said its launch is a significant step towards normalising HIV testing.
It is only available online as she said the main reason for people using it is so they can be discreet.
"Knowing your HIV status is critical and the launch of this product will empower people to discreetly test themselves when it is convenient to them and in a place where they feel comfortable," she said.
All positive test results will need to be confirmed by a healthcare professional and it is recommended that those in high-risk groups are tested every three months.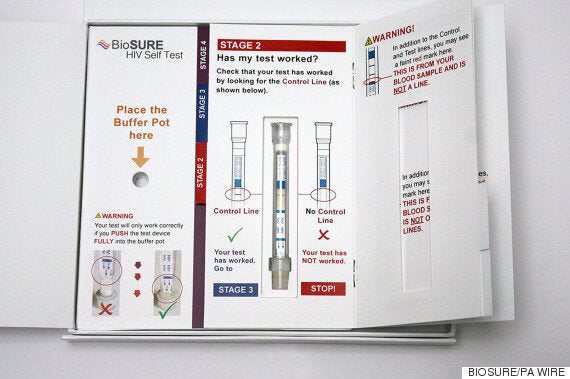 The only alternative currently available is "home sampling", which involves a person collecting a blood sample at home - which she said is 160 times larger than the sample required for a self test - and sending it by post to a laboratory.
They are then informed of their result by text or by phone five days later.
Dr Michael Brady of Kings College Hospital NHS Foundation Trust described the new home testing kit as a "really exciting development".
"Rates of undiagnosed HIV and late diagnoses remain unacceptably high in the UK and continue to contribute to unnecessary illness and onward transmission of the virus," he said.
"We know that early diagnosis and access to successful HIV treatment has major benefits, not just for those infected but also for public health in general by reducing HIV transmission.
"The single biggest thing that we can do to have a major impact on the HIV epidemic is to dramatically increase HIV testing rates, especially in those most at risk. The availability of HIV self-testing will help us achieve that."
Deborah Gold, chief executive of the National Aids Trust (NAT), said: "We currently have a long way to go when it comes to diagnosing people with HIV on time.
"Over 40% of people living with HIV are diagnosed late, meaning they have been living with HIV for at least four years.
"People diagnosed late are 11 times more likely to die in the first year after diagnosis.
"To address this public health challenge we need to look at new ways for people to test and self-testing is an important and welcome additional option."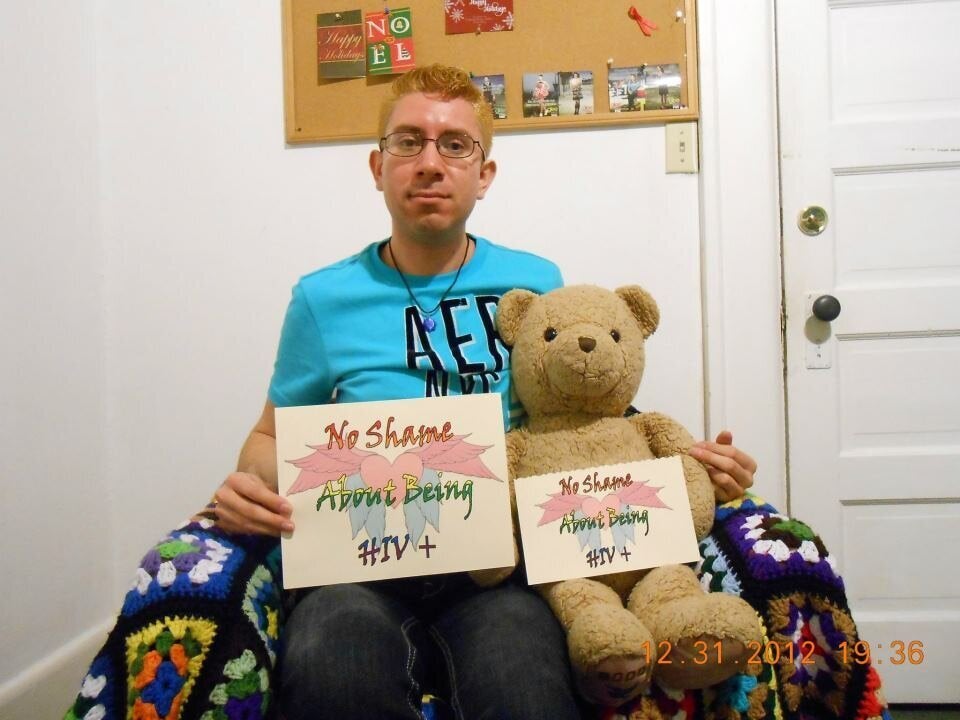 No Shame About Being HIV +