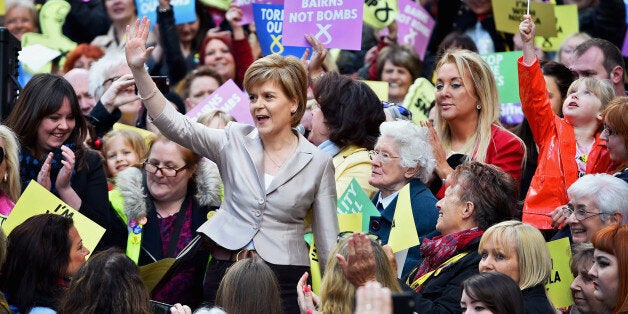 The gap between the SNP and Labour shows no sign of narrowing, according to the latest opinion poll.
A new TNS poll puts support for the nationalists at 54%, up two percentage points from the previous poll, compared with 22% for Labour, down two percentage points.
Support for the Conservatives remains unchanged at 13%, while the Liberal Democrats hold at 6%, the Greens are down one percentage point at 2%, and Ukip are up one percentage point to 2%.
The poll of 1,003 adults in Scotland also asked people who they feel would "try to get the best deal for Scotland at Westminster".
Over two-fifths (42%) favour Nicola Sturgeon, with Jim Murphy trailing on 8% and Ed Miliband on 3%.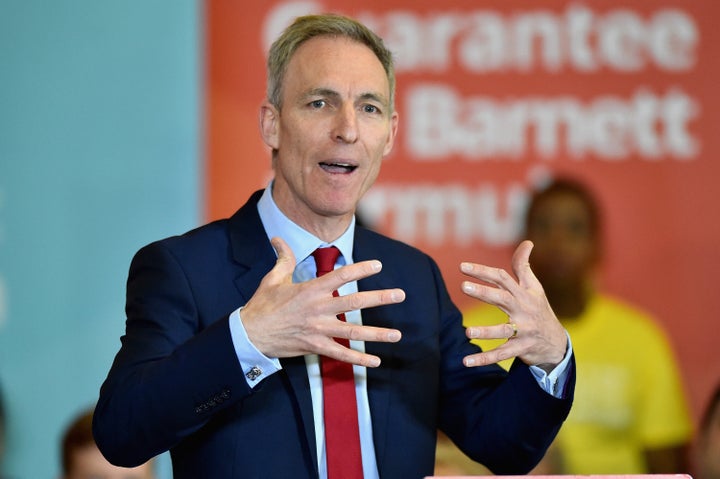 Scottish Labour leader Jim Murphy
David Cameron scored higher than Alex Salmond, with 7% stating they believe the Prime Minister will try to get the best deal for Scotland, compared with 6% for the former first minister and SNP candidate.
The poll, conducted between April 1 and 19, also reveals that over two-thirds (67%) say they are certain to vote.
This is higher than the rest of the UK, where 62% said they would definitely vote in the most recent TNS UK-wide poll.
SNP supporters are most likely to say they are certain to vote, at 82%. Among those certain to vote, 29% remain undecided.
The survey also asked people for their preferred outcome for the General Election, with over a third (35%) saying they would prefer a Labour government compared with 16% who favour a Conservative administration.
Among SNP supporters, almost half (48%) would prefer a Labour government and a quarter would like to see a Labour-led coalition.
Tom Costley, head of TNS Scotland, said: "Nicola Sturgeon and the SNP appear to be going from strength to strength.
"With more people saying they are definitely going to vote than is the case elsewhere in Britain, it suggests that the Scots are more engaged following the independence referendum.
"It remains to be seen what impact the 29% who claim to be undecided as to which way to vote will have on the total number of Westminster seats gained by the SNP."
Related