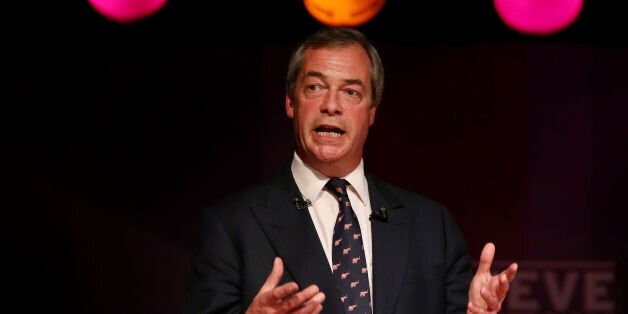 Ukip appears to be struggling in its general election target seats, after a poll published today showed Nigel Farage's party's support had fallen back in four constituencies.
The individual seat polls showed Labour and the Conservatives pulling clear in Castle Point, Great Yarmouth, Cannock Chase and Great Grimsby.
Ashcroft also published a national poll today that suggests the Conservative Party has a six point lead over Labour with just ten days to go.
The survey, conducted from April 24-26, put the Conservatives on 36%, Labour on 30%, the Lib Dems on 9%, Ukip on 11% and the Greens on 7%.
Farage is himself fighting a tough battle against the Conservatives and Labour to win the seat of South Thanet. He has said he will step down as leader if he fails to be elected an MP.
Earlier this year, Farage confidently predicted that Ukip would win five seats in Kent alone. However Ukip's deputy chairman, Suzanne Evans, today told the BBC's Daily Politics that winning five MPs in nationwide in May would be a success.
"I think there will be surprises, I think we can get more than that. We are targeting about ten and we aim to win every one," she said "I think we are going to do very well I think we are here to stay."
Evans also said the bigger parties were using survey's as a weapon to dissuade people from voting Ukip. "Polls being used as a political tool of propaganda. I think you should vote for who you think would do the best job," she said.
While Ashcroft's national poll gives the Tories a six point lead, other polls present a mixed picture. ICM puts the Conservatives ahead by three points but Populus suggests it is Labour that has a three point lead.