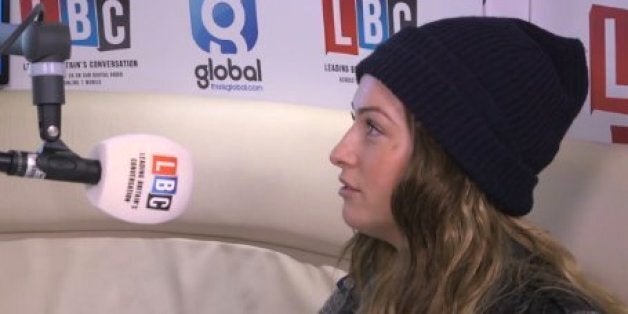 In the Labour party's September conference, Ed Miliband announced Elizabeth Shepherd would become the party's apprenticeships ambassador. But, since then, the 21-year-old hasn't actually had *any* contact with the party. At all.
Speaking on LBC, Shepherd, from Bolton, told Nick Ferrari even at the time of the announcement, no-one from Labour ever spoke to her.
"I'm going to be completely honest.. I personally didn't have any contact with anyone from the party," she said.
"I know there's obviously bigger things going on in the world but I'd have liked a phone call just to say 'we didn't need you'.
"Every vote is supposed to matter.."
The auto-electrician was first touted as the party's poster girl during the conference, when she was asked to stand up twice, as Miliband called for a round of applause for her - and she was invited on stage.
"I think it's fair to say, Elizabeth, that you are breaking through in what's been pretty much a man's world," Miliband, who first met Shepherd during a tour of her college, said.
The Labour Party has since said it will be in touch with Shepherd and will be inviting her to an election event.
"We have a number of things planned in the early months of a Labour Government that we would be delighted if Elizabeth was involved in."
Labour has been contacted for an update but has yet to respond.
Popular in the Community