Lindsay Sandiford, the British grandmother on death row in Indonesia, is "deeply saddened" by the "senseless, brutal deaths" of the Bali Nine duo who were executed in the country last night along with six others.
Sandiford, who is facing death by firing squad for drug trafficking, said Myuran Sukumaran and Andrew Chan "touched the lives of a great many people" having helped rehabilitate fellow prisoners, in a correctional facility where that had never previously happened.
Despite last minute pleas for mercy, Chan and Sukumaran were killed at 12.35am along with four Nigerians, a Brazilian and an Indonesian. One prisoner, Filipina housemaid Mary Jane Veloso, was spared at the last minute. The group faced the bullets with open eyes, having refused blindfolds, and sang Amazing Grace, as they were executed.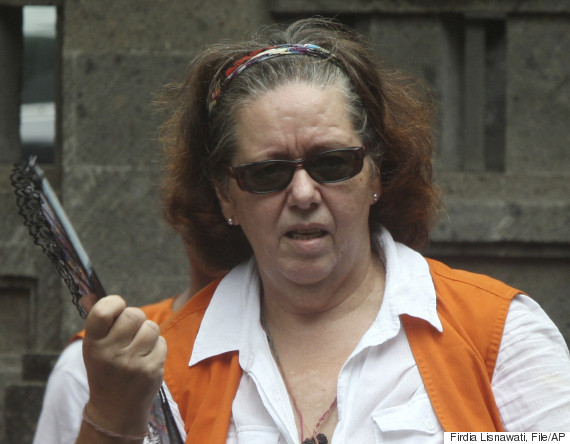 British grandmother Lindsay Sandiford, who is on death row in Indonesia, was "deeply saddened" by the deaths of Bali Nine ringleaders Myuran Sukumaran and Andrew Chan
Sandiford, in a statement issued through her lawyer from Kerobokan Prison in Bali, said: "Many things have been said about whether Andrew and Myuran deserved to die for their crimes.
"I didn't know those men at the time they committed those crimes 10 years ago. What I can say is that the Andrew and Myuran I knew were men who did good and touched the lives of a great many people, including myself."
Sandiford, 58, from Cheltenham in Gloucestershire, said Chan was a "close friend and confidante" when they were in Kerobokan prison together; he had helped her deal with her death sentence.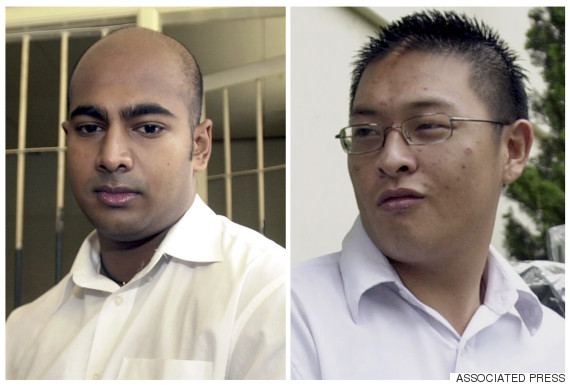 Sukumaran and Chan made a "better life for everyone around them" in prison, Sandiford said
She said: "He counselled and helped me through exceptionally difficult times after I was sentenced to death in 2013."
She added: "Myu and Andrew used their time in Kerobokan to make life better for everyone around them. They introduced the concept of rehabilitation to a prison that never had it before.
"They organised painting classes, cookery classes and computer classes, and gave practical help to make sure the poorest prisoners had food, clothing and essentials.
Story continues below
"Whoever they were and wherever they were from, they made sure inmates who were sick got access to health care and hospital services which are not covered by the prison budget."
Sandiford said Chan and Sukumaran's "senseless, brutal deaths leave the world a poorer place".
Chan and Sukumaran along with seven other Australians were arrested in Bali in 2005 for trying to smuggle more than 18lb (8.2kg) of heroin from Indonesia to Australia. The other seven members of the "Bali Nine" are currently serving either life or 20 years in prison.
SEE ALSO

Bali 9's Last Moments Revealed As KFC Supper And Round Of Amazing Grace Before Execution

Families Of Bali 9 In Heartbreaking Final Farewell As Duo Andrew Chan And Myuran Sukumaran Face Firing Squad
Sandiford was sentenced to death in January 2013 in Bali after being convicted of trafficking drugs. She was found with cocaine worth an estimated £1.6 million as she arrived in Bali on a flight from Bangkok, Thailand, in May 2012.
She admitted the offences, but claimed she had been coerced by threats to her son's life, and has since appealed against her sentence without success.
Last year Sandiford lost a battle over a government policy to not fund legal representation of Britons facing capital charges abroad.