If there's one thing that's been made clear by the backlash against those Protein World adverts, it's that all bodies are "beach body ready".
And photographer Tadao Cern's photo project Comfort Zone just goes to prove the point either further.
Cern's un-staged series shows sunbathers from all walks of life chilling on the sand.
"The biggest problem is that media dictates the standards of what is beautiful and what is not," Cern tells HuffPost UK Lifestyle. "My idea behind this project was to show that no matter how you look, you have very interesting stories to tell."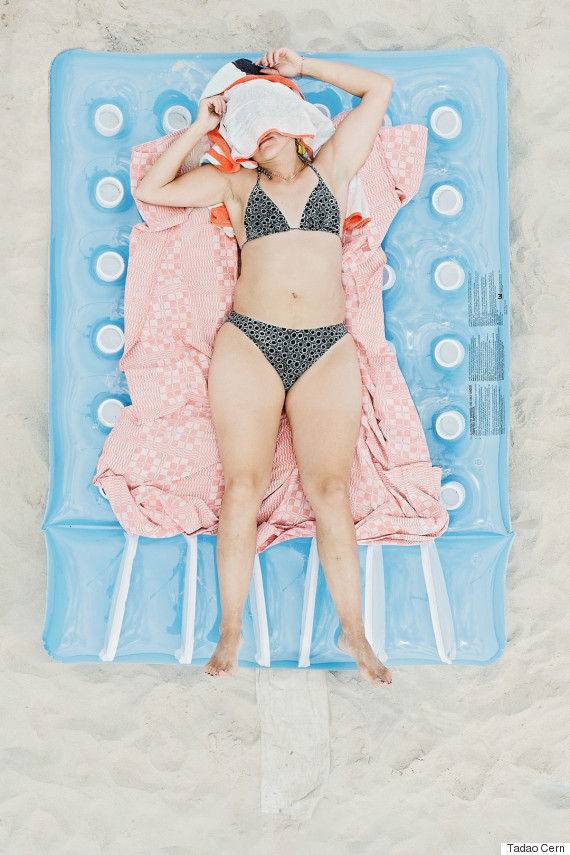 Lithuania-based Cern took photos of people on the beach without them knowing, then spoke to them afterwards. To his surprise, no one was angry about having their photo taken.
"During our everyday life we attempt to hide our deficiencies, both physical and psychological. However, once we find ourselves on a beach, we forget about everything and start acting in an absolutely different manner," she says.
"I would love that the same rules were applied beyond the borders of the beach – people would care less about what others may think about them. I believe that this in turn would show how different, interesting and beautiful we truly are."
Check out more images from the project below:
Images from project Comfort Zone are for sale as limited edition art prints - an example can be seen here. For more information about prints or exhibitions by Tadao Cern, visit tadaocern.com.
SEE ALSO:

Plus-Size Model Ashley Graham Delivers Perfect Response To Protein World's 'Beach Body' Advert

'Two Wrongs Don't Make A Right': Renee Somerfield, Australian Model Starring In Protein World's Controversial Advert, Responds To Backlash