Nepal has been devastated by the 7.8 magnitude earthquake which struck on 25 April, wiping out whole villages, destroying landmarks and killing at least 6,000 people, leaving thousands more injured and homeless.
Last July, Brit Dan Harris, 24, from Kingston, was climbing in the Himalayas for a month, and captured a set of photographs showing breathtaking landscapes and everyday life in the country.
He planned to enter them into photography awards this year, but after the earthquake struck he decided to release them early and sell prints for £10 each to raise money for the relief efforts.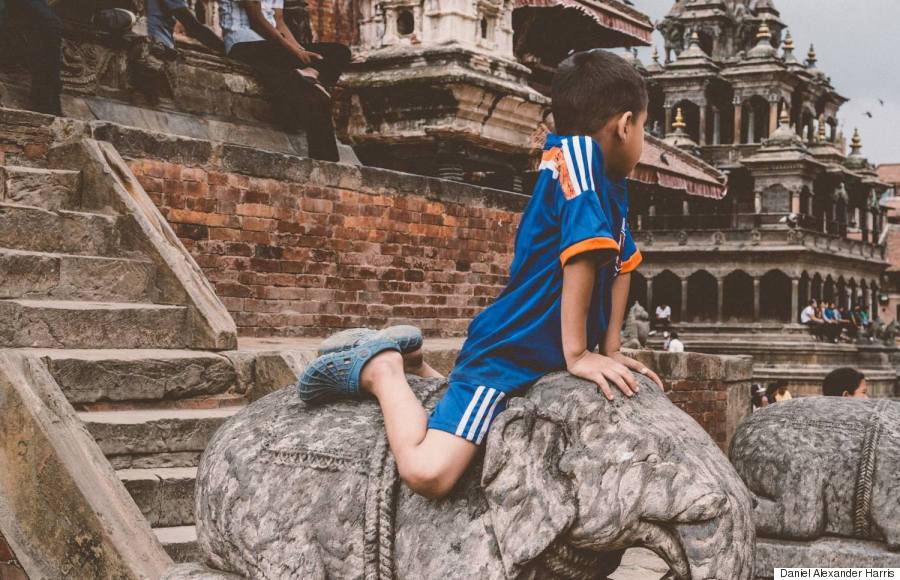 A little boy at a historic site in Nepal
The images tell everyday stories from Nepal, touching on the lives and heritage that many thousands of people can hopefully return to after the relief operation. They range from mountains to atmospheric sunsets, and children walking through the streets.
At 1pm on Friday, Dan had already raised over £6,000 and orders from 14 countries.
The project will close on Sunday and all of the money from sales of the A4 prints will go to help rescue and rebuilding work on the ground through Planeterra Foundation, Alex Lowe Foundation (Sherpa Relief), Red Cross, Everest ER & UNICEF Nepal Relief.
To see the prints or buy one, visit Dan's online shop
SEE ALSO: