The daughter of physicist Stephen Hawkinghas written an open letter to Katie Hopkins urging her to stop making life harder for disabled people.
Via the Guardian, author and journalist Lucy Hawking wrote in the wake of Hopkins analysis of the leaders' debate earlier this month in which she suggested Ed Miliband displayed characteristics of autism.
Hopkins sent several tweets describing the Labour leader as "weird", accusing him of "staring" and urging him to: "Try and act off the spectrum".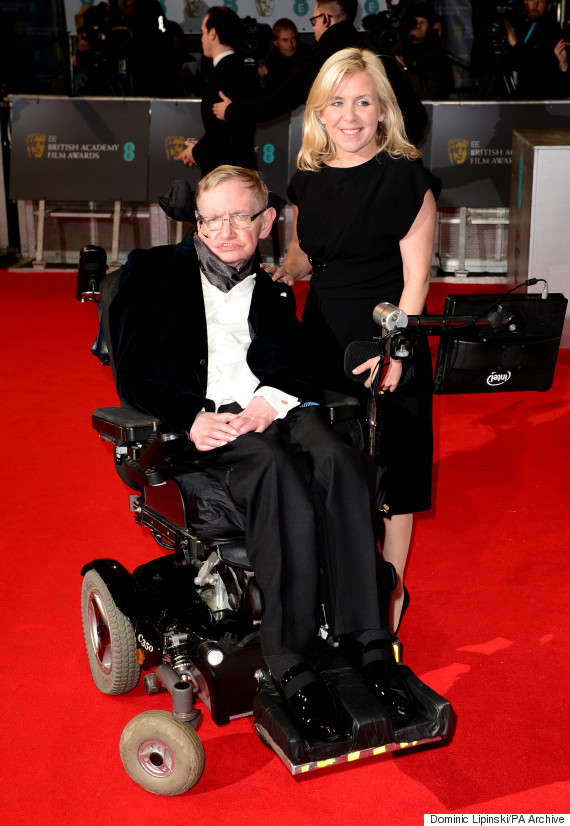 Lucy Hawking with her father Stephen
She later tweeted: "Have just seen that lovely Ed Miliband on my TV. For one so clearly on the spectrum – he really is a high achiever. Well done Ed. Go you."
Ed, stop staring at me in my Jim jams. It's freaking me out #leadersdebate

— Katie Hopkins (@KTHopkins) April 2, 2015
Ed, will you please quit looking down the barrel and talk to the audience or the questioner. Just plain weird #leadersdebate

— Katie Hopkins (@KTHopkins) April 2, 2015
ED STOP LOOKING AT US. You are weird. Look at people not a machine. Try and act off the spectrum #leadersdebate

— Katie Hopkins (@KTHopkins) April 2, 2015
Addressing Hopkins "not respectfully but politely", Hawking revealed she has an autistic son, whom she describes as "very sweet, polite, hard-working, kind and generally lovely.
"But yes, he does stare at people from time to time."
Hawking writes that occasionally she will apologise to members of the public if her son is staring, but point out his condition, noting "the reaction is always kind and compassionate."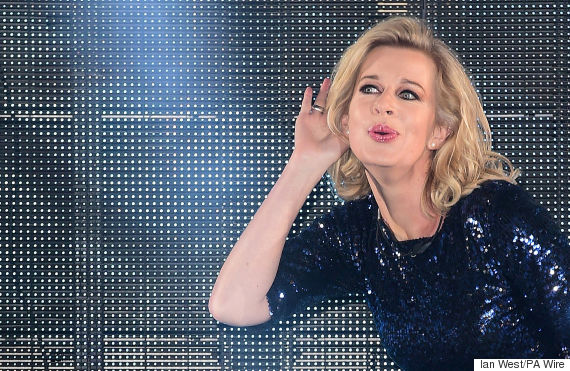 Katie Hopkins
"But if he were staring at you, I presume that wouldn't be okay, that you would make a laughing stock out of him.
"You would use his disability against him – and you wouldn't care how embarrassed, hurt or distressed he was. Because it wouldn't matter to you.
"Don't you think kids with autism have enough to deal with already? Don't you think that they already face enough rejection and social isolation with you making it worse? Do you really think they need you to tell them they don't fit into society?
"When someone with your public profile tells others that it's okay to mock people with disabilities, you cause enormous damage."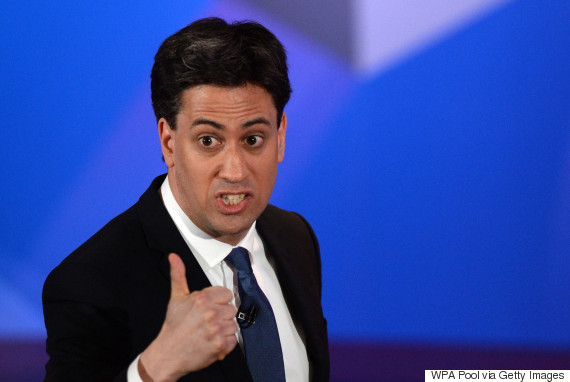 Hopkins has suggested Labour leader Ed Miliband is 'clearly on the spectrum'
Hopkins' comments about Miliband prompted actress Denish Welch to describe her as a "vile bully" and a spokesman for the National Autistic Society (NAS) said: "This is a ridiculous and offensive thing to say. Of course people with autism can and do achieve great things and 'on the spectrum' should not be used as a crude insult.
Wow! We've had mental illness, dementia, weight issues and today... autism!!! Go @KTHopkins you vile bully. pic.twitter.com/ECWrNFm1TZ

— Denise Welch (@RealDeniseWelch) April 28, 2015
"We understand writing to shock and offend is what Katie does – and nothing we can say will change that – so, for organisations and individuals, like the NAS, who are trying to spread greater awareness, it's just incredibly encouraging to see people reacting to her tweet by showing they do understand and are ready to support the 700,000 people and their families living with autism in the UK."
In April last year Hopkins caused outrage by describing a child with ADHD on a Channel 4 School for Boys show as "a little git that needs a good telling off."
Tom has ADHD. In other words - he is a little GIT that needs a good telling off.

— Katie Hopkins (@KTHopkins) April 29, 2014
The year previously she enraged the Autism community in a blog for Huffington Post UK in which she suggested "a worrying appetite that is satiated only by a prescription for a medical condition" was causing over-diagnosis of ADHD and Autism.
She wrote: "In many cases, medication seems to be more about making life easier for the parent than relieving symptoms for the benefit of the child. Given this very modern phenomenon for ADHD, I would argue that for some children a lack of exercise, poor diet and absence of parental control is also an issue."
Meanwhile Hopkins used her Friday column in The Sun to issue a cryptic message of thanks "for all the kind letters, flowers and emails of support... over the past two weeks."
The mother-of-three did not allude to what had prompted the outpouring of support, though in recent weeks she has been the subject of a petition calling for her to be sacked from the newspaper.
She was also recently described as "an inspiration" by HuffPost blogger Carrie Armstrong, who wrote about Hopkins' stoicism in the face of her epilepsy, which sees her hospitalised every 10 days on average.
Autism Helpline: 0808 800 4104