Jamie Foxx was meant to be the star turn at the Floyd Mayweather-Manny Pacquiao fight in Las Vegas, but his rendition of the Star-Spangled Banner
No sooner had the 'Collateral' star delivered his final high note, complete with a unique 'Hallelujah' trill to finish, than the Twitterati were out in force, and it wasn't all high praise, unfortunately.
But was Jamie Foxx really THAT bad? Check out his performance above.
Critics were quick to look to boxing references, too, with one asking, "Wonder if either of the fighters can stand as much punishment as Jamie Foxx just handed out to the national anthem? #MayPac"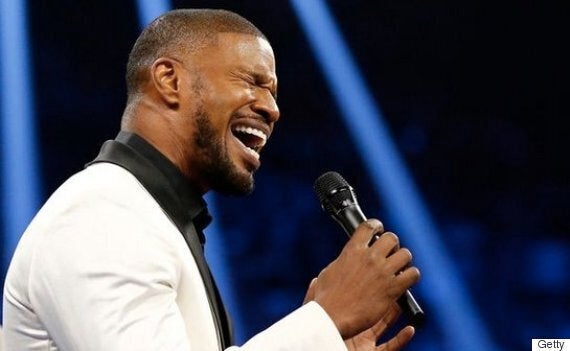 Jamie Foxx gives it his all... too much for some
And another commented, "Jamie Foxx killed the national anthem. And by killed it I mean it was like road kill. #PacWins"
Jamie had one fan firmly in his corner, however, with 'Geordie Shore' star Vicky Pattison tweeting that his stirring version of the Anthem was "powerful".
Jamie's not had much luck recently, with his updated screen version of musical 'Annie' generally panned, despite an all-star cast of himself, Cameron Diaz and young Oscar nominee Quvenzhané Wallis.
Floyd Mayweather had a better night, beating rival Manny Pacquiao in the mind-bogglingly large purse prize fight, in what pundits variously called "a close call" or "disastrously one-sided". Critics were more united in their opinions on poor Jamie.
Celebs attending the fight in Las Vegas included Justin Bieber, Jay Z and Beyonce, while others tweeted about where they would be going to watch the thing.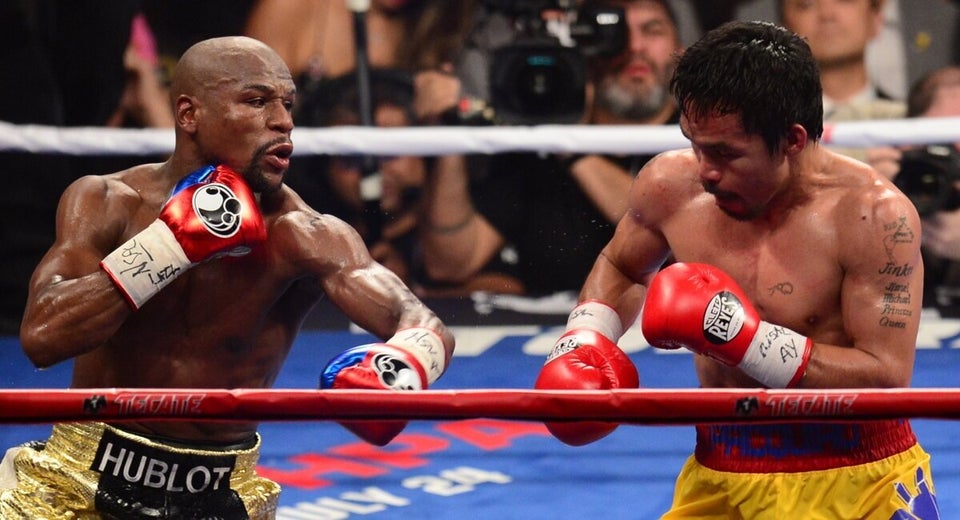 Floyd Mayweather - Manny Pacquiao