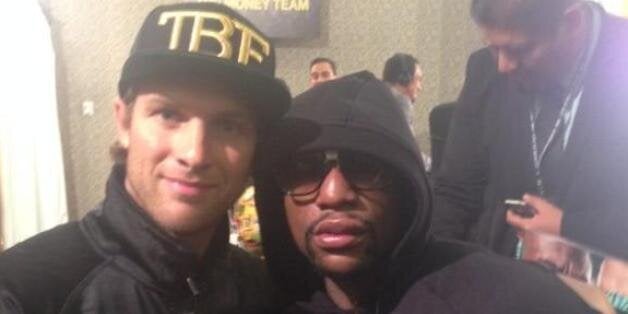 A pair of cheeky chaps from Essex managed to blag their way into ringside seats - which retailed at almost £650,000 - to rub shoulders with Justin Bieber, Paris Hilton, Mark Wahlberg and Nicole Scherzinger.
Ifran Ahmed, 29, and Chris Stowe, 30, dressed up as members of Floyd Mayweather's entourage to sneak into the VIP circle, where A-listers such as Jay Z and Beyoncé had dropped around half a million dollars each for the privilege of sitting ringside.
"We had the night of our lives," he said. "Everyone was really friendly because they thought we were millionaires.
"Nicole Scherzinger was a laugh. She was having a great time with her girlfriends. Lewis Hamilton wasn't sitting with her but they could have easily bumped into each other.
"I'm a Newcastle fan so I spoke to Sting about whether we will get relegated. He asked why an Essex lad supported them and said I was sentenced to a lifetime of misery.
"Paris Hilton was really nice. She said she loved our accents."
Stowe, from Romford, said: "We hung out with Bieber for ages. We were hugging him when Floyd was announced the winner. He just thought we were part of The Money Team."
Dubbed "The Fight Of The Century", 16,000 people turned out to watch the pair spar at the MGM Grand, with ticket prices starting at £1,000. Mayweather stands to earn £120 million for his part in the event while Pacquiao should pull in around £80 million.
Ahmed and Stowe have a history of sporting shenanigans, having talked their way onto the pitch for the 2011 Champions League Final between Barcelona and Manchester United at Wembley Stadium. Ahmed also managed to make headlines in 2013 when he accidentally smacked tennis player Andy Murray in the eye with a Wimbledon program while scrumming for an autograph.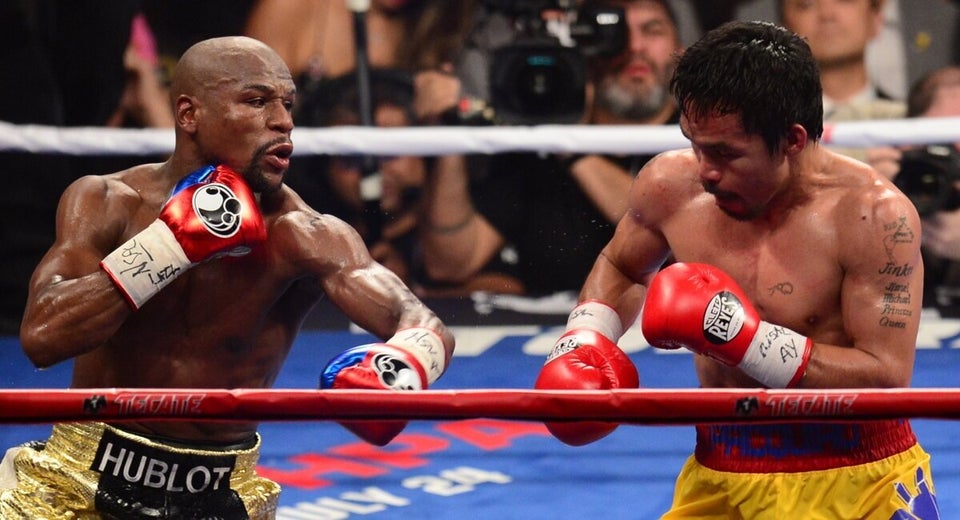 Floyd Mayweather - Manny Pacquiao