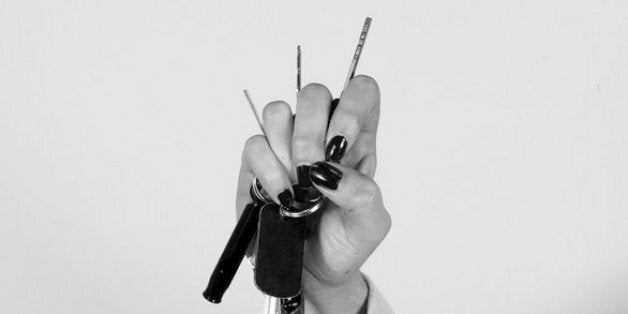 Following a conversation about how she and her fellow classmates kept themselves safe on campus, Taylor Yocom decided to use the experience to highlight the sheer numbers of women who are sexually assaulted in their lifetime.
The University of Iowa student collated a series of photographs depicting females holding up the objects they carry with them when they're walking home alone, in case they need to use them for self-defense.
Speaking to HuffPost UK, Yocom said: "I started the project in response to a discussion before class in early 2014. Many of the women were pulling out their rape whistles and mace to show each other what they have on their keychain to make themselves feel safe on their walks home.
"The men in the room were pretty taken aback that we even had to think about this. That moment really hit me...that this was a reality that had a pretty divisive gender line. At the time I was in a photography class and had a final assignment to create a cohesive body of work. Shooting Guarded made sense."
The student says the reactions she's had have "overwhelmingly positive", but says she is surprised by how much others have been moved by her photographs.
"I think seeing the faces and photographs of people is impactful when it comes to talking about this issue. Numbers and statistics are thrown around so much of the time but it's important to remember that actual people are involved."
The project has also been a learning curve for Yocom, who says: "I never realised how gendered some of the self defense objects have been.
"Whether it's a light color or feminine pattern...it's way different than it would be if it were marketed towards males. This is something that really stuck out at me while editing the photographs. I think it's an important aspect to notice.
"I think the culture has to change. There is no reason that we should live in a society where it's even necessary for women to even think about carrying these objects. Moving away from a rape culture is the answer to making campuses safer. I hope that my project can shed light on this issue."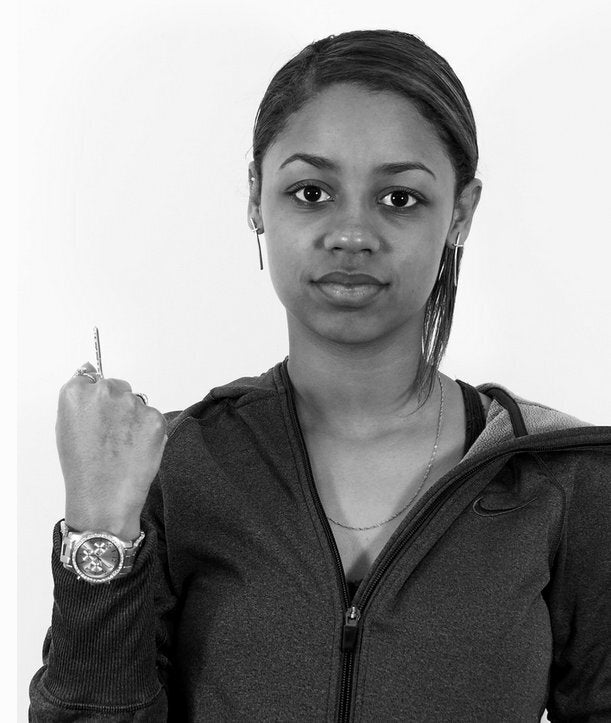 Guarded on campus
Related