A teenager is hoping to outsmart the polls and political experts after coming up with his own meticulously-planned predictions for Thursday's general election.
David Garner, a student at Nottingham University, says the Conservatives won't win a majority, but will beat Labour by four seats to win 280.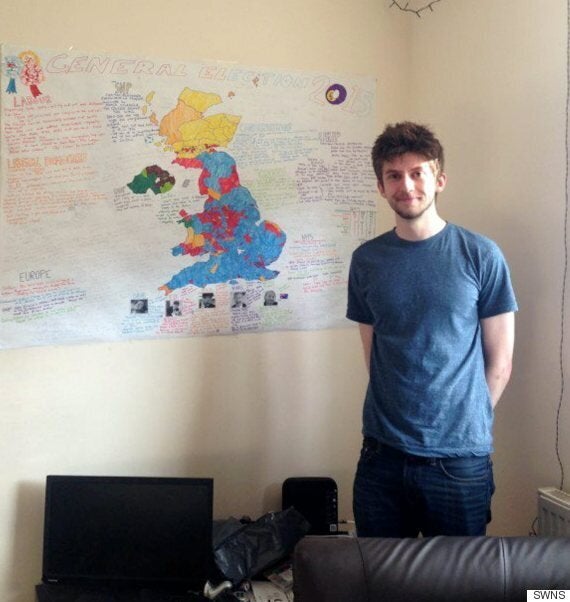 Garner stuck a map of the British Isles back to front on his wall to plot his predictions
The 19-year-old used existing polls, combined with individuals' popularity, as well as local spending, The Mirror reported, and predicts Nick Clegg will hold onto his seat, while Ukip will win five.
Speaking to student website The Tab, he said: "I hope it's accurate.
"I think it's got the potential to be more accurate than the professional pollsters. But the election's going to be a mess.
"Essentially no-one is going to have a majority, therefore we are looking at either a coalition or a minority government who will be weak and unstable."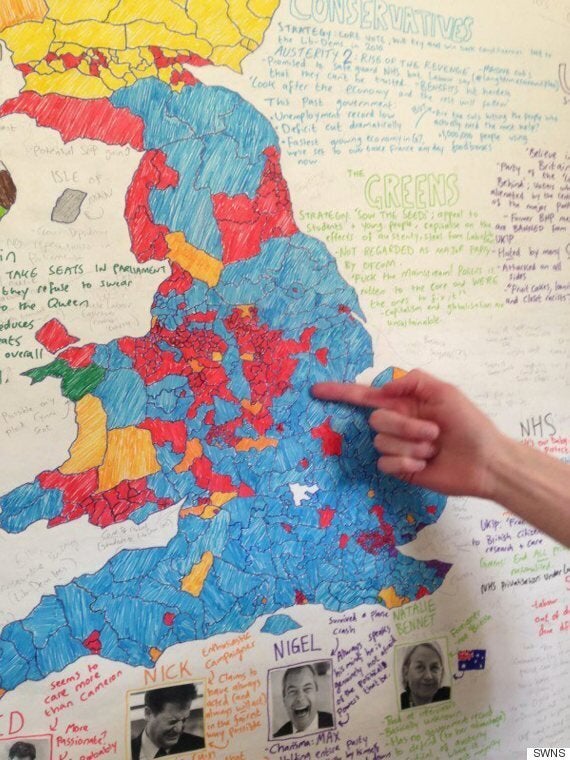 The meticulously-detailed map
Meanwhile the Liberal Democrats are up two points on 11%, UKIP up one on 12%, the Greens are unchanged at 7% and the SNP up one on 5%.
The latest findings conducted over the weekend appear to suggest Labour and the Conservatives are still locked in an extremely tight race for Downing Street.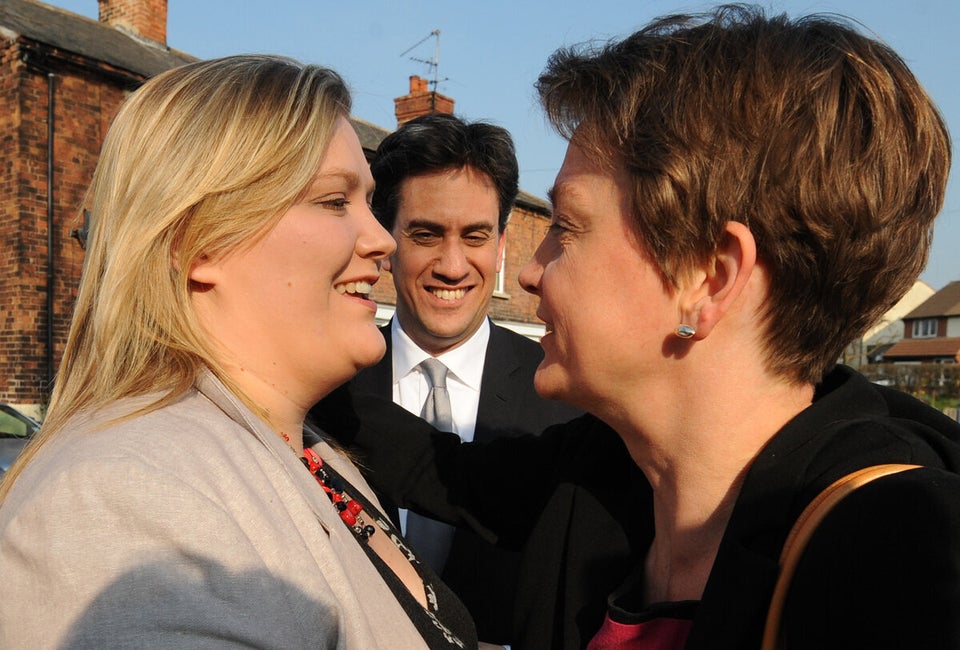 General Elections 2015: Funny and Awkward Pictures
Popular in the Community