In showbiz they say never work with kids, but loved up Norwegian father André Nordstrand decided to make his toddler son the centre of something a lot more important than a show.
He enlisted his young son's help in proposing to his girlfriend, using an engagement ring attached to a Battlestar Galactica toy.
"On a mountain top, making some pancakes, weather perfect, I could finally make my plan complete," André wrote on YouTube.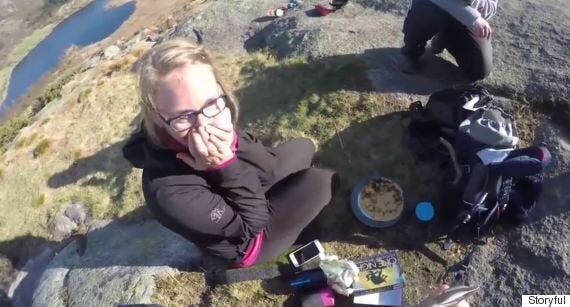 "Took my kid around the top and he happily agreed to give the gift to my partner and he asked her 'do you want to marry my dad?' after she opened the present. She didn't answer at first, just gasping in surprise, and he asked again. Definite yes :)"
"I prepared him well before and promising him a toy he really wanted if he helped me," Nordstrand wrote on Reddit of his son's involvement. "Was really no problem, he was super excited anyway, really likes my girlfriend."
Commenters were quick to congratulate him, with one saying: "A ring for the wife and a toy for the son. A+ dad rating."
Let's face it, who could turn down such a cute proposal?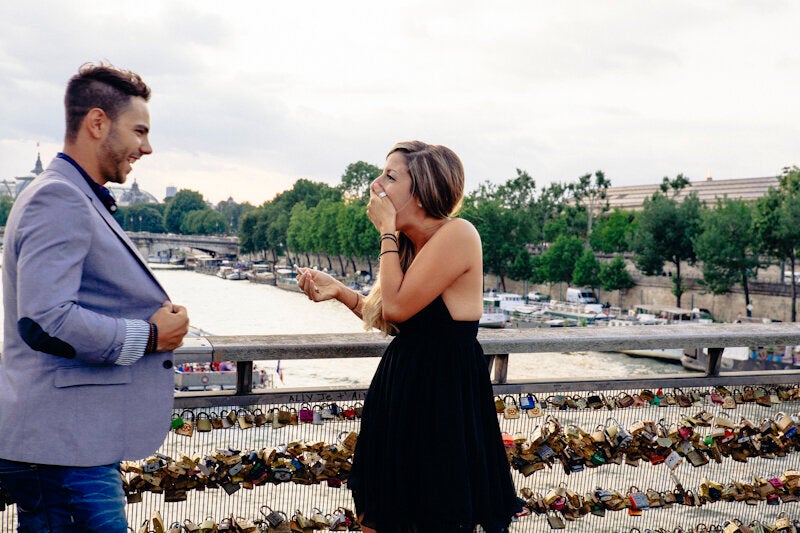 Surprised Proposal Reactions