Seven years after the horrific acid attack which could've cost her life, Katie Piper has been admitted back into hospital to undergo surgery on her throat.
The 31-year-old, who was victim of a brutal acid attack by her ex boyfriend Daniel Lynch in 2008, shared a picture on her Instagram before she went into surgery on 6 May.
Wearing hospital robes and waving to the camera, Piper's caption read: "Back down to theatre for me this morning- praying today may be the last operation on my throat for a while. Nearly there :)"
The operation on her throat will hopefully repair the damage caused when she swallowed some of the acid during the attack.
The Mirror reports that the mum-of-one has had over 60 of these surgeries due to fibrous thick scar tissue forming in her oesophagus, which makes it difficult for her to swallow.
The recovery process from the horrific ordeal has not been easy. In addition to the emotional and mental impact, there were terrible physical consequences.
After the incident, Piper's injuries were so severe that she had to be fed through a tube in her stomach. Meanwhile, she had to wear a plastic pressure mask for 23 hours a day for two years as part of her treatment.
Speaking to HuffPost UK Lifestyle previously, Piper revealed that it's human spirit that gets her through the tough times: "You hear of the clichés about beauty is on the inside and while that is true, it's not much comfort when you're facially disfigured at 24.
"The thing that got me through it was human spirit, and when people say to me 'oh you're inspiring' I think well human spirit is in all of us."
"It's not like I'm special and none of us know how strong it is until we're tested and we've got no choice," she added. "If you knew the terrible things that were going to happen to you, you'd probably think you'd never get through it, but the reality is that you can.
"Human spirit radiates true beauty, it makes you respect them and see them for who they truly are."
Andrea Kiljoy wrote: "God bless you, you incredible woman." While Hannah Rummens added: "You should be so proud of yourself how far you have come."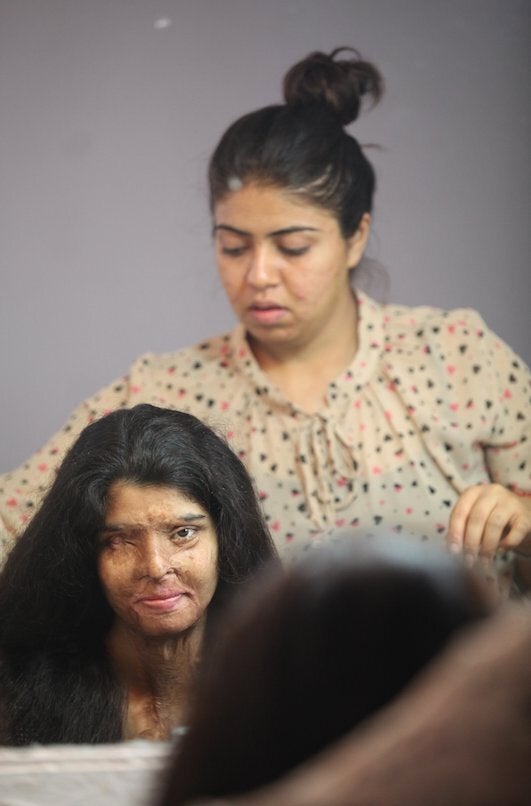 Acid Attack Victims In Powerful Photoshoot