Prince Harry got a kiss down under from a very enthusiastic young royals fan during his Australia tour, even saying he'd "think about" marrying her.
The 21-year-old Sydney University student Victoria Mcrae proposed to the redheaded prince outside the Sydney Opera House on Thursday."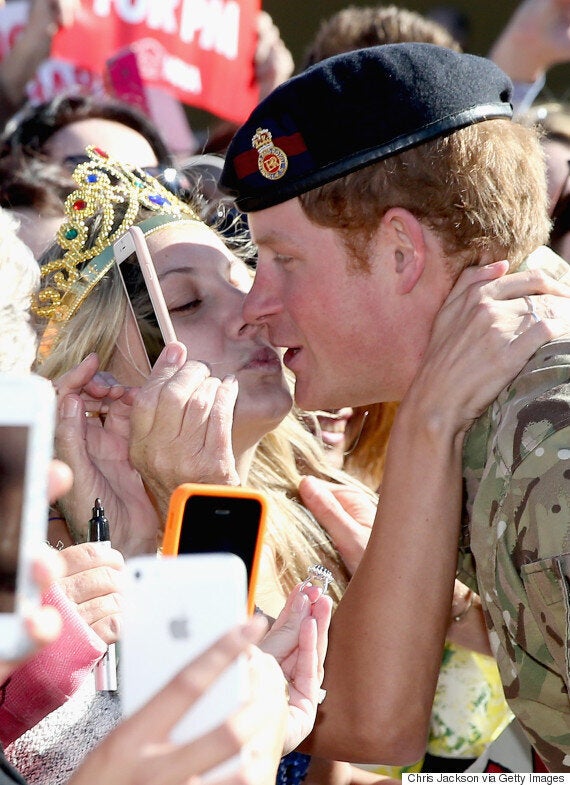 Prince Harry gets kissed by fan Victoria Mcrae during a walkabout outside the Sydney Opera House
"He let me kiss him on the cheek but then I went in for it," the Daily Mail reported Mcrae saying. "The rest was history. It was amazing, it's meant to be, there's a lot of chemistry there I'd say."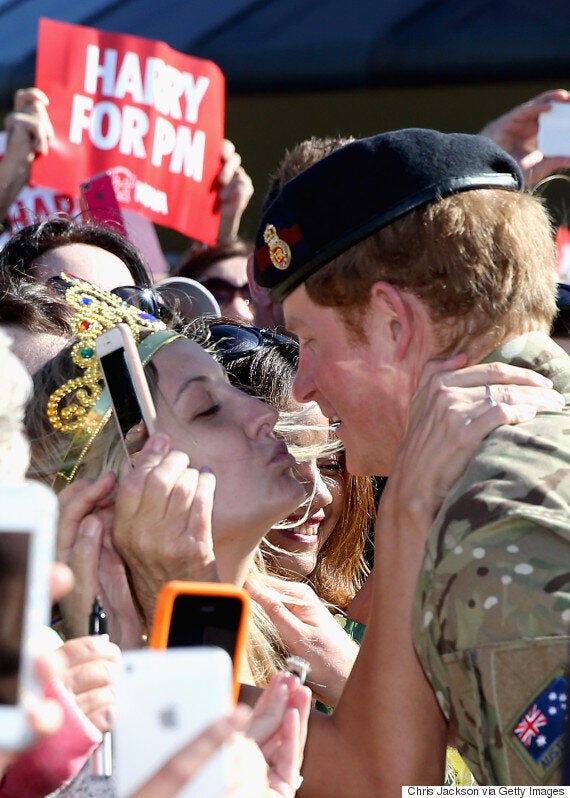 Mcrae said she had already proposed twice before, and when Harry said he would "have to think about that", she cheekily asked for a kiss, according to Sky News.
When asked by reporters about the kiss, Harry quipped: "I got more than one kiss."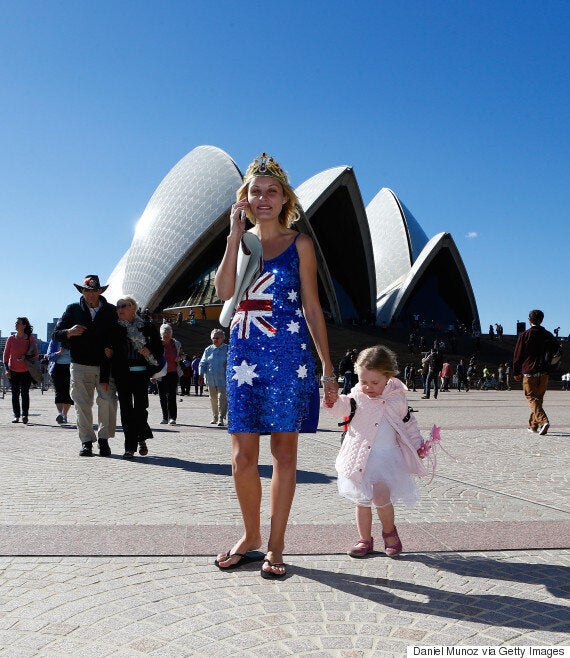 Prince Harry's fan Victoria McRae and her daughter leave the Sydney Opera House
Wearing a sequinned Australian flag dress and a plastic gold tiara, and equipped with a sign reading "Marry Me Prince Harry - Last Chance!", Mcrae added: "I got to kiss him. And I got to kiss the premier, who I didn't know was the premier.
"I got Harry's lips, I only got the premier on the cheek."