Now Election Day is upon us, many of us are making our final decision about who we will vote for.
We may have had to wait till we were 18 years old to vote, but one young toddler has a slightly different story.
Ollie Wroe from Sheffield, who is only two-years-old, has become the youngest person registered to vote in the country.
But he won't be heading down to the polling station today.
Ollie's parents were shocked when he came running to them with the post, brandishing a polling card addressed to him.
"Maybe they are starting him off early.
"If Postman Pat was standing then he would certainly vote. He'd be pretty torn between that or Thomas the Tank Engine I think."
Ollie's dad was pretty amused by the situation as the polling card even had Ollie's date of birth printed on it.
After Mr Wroe uploaded a picture of the polling card to Twitter, people replied asking how this could have happened.
"That's worrying really, isn't it?" said one tweeter.
Sheffield Council explained Ollie's name had been added to a registration form in October 2013, where one person registers the entire household.
A spokesperson for the Council stated: "We do know that in this case there have been several letters sent out to this address reminding the family concerned to ensure their details are up to date.
"Having said this, the system will be changing nationally from next year to mean that all voters will have to be registered with their national insurance number to prevent exactly this kind of situation."
So it looks like Ollie is going to have to wait 16 more years until he can vote... bless.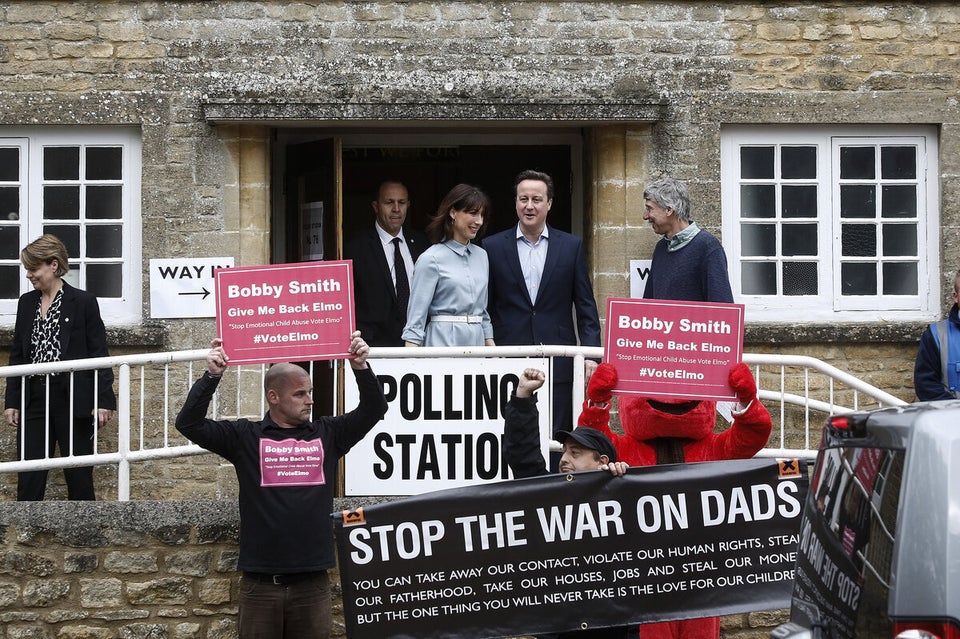 Election Day In Pictures
Related