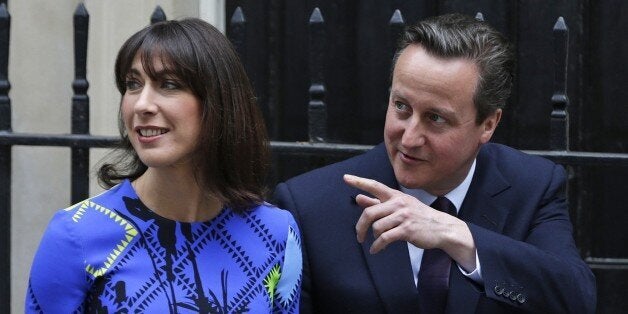 The exit poll was wrong. But not in the way everyone thought it might be when it was released at 10pm on Thursday evening. Rather than overestimating how well David Cameron's Conservative Party had done, it appears to have underestimated it.
In what must rank as one of the most extraordinary general election nights in modern British history, Cameron is heading back to Downing Street to serve an unexpected second term as prime minister. And he is doing so with an overall majority in the House of Commons - something seen as unthinkable just 24-hours ago. He is the first prime minister since Lord Salisbury in 1900 to increase his vote share at next election after being leader for more than 18 months. The Tories have not won a majority since 1992.
Opinion polls leading up to this election all pointed to hung parliament, with neither Labour nor the Conservatives seen as likely to win over half of the 650 seats. But it Labour's Ed Miliband was seen far more likely to emerge as the eventual prime minister.
A Conservative Campaign HQ source expressed the party's mood in a text, with a simple: ":)"
It is a disaster for Labour. And Miliband, who saw his party utterly obliterated by the Scottish National Party north of the English border, has resigned as party leader.
Cameron's victory is, in part, due to his brutal cannibalism of the Liberal Democrats - the party he served alongside in coalition since 2010. Nick Clegg's Lib Dems expected to be punished. But this was a nightmare, reduced from 57 MPs to possibly as few as six. Clegg, who one was one of the few Lib Dems to retain his own seat, has also quit. "The national tidal wave," one Lib Dem source conceded, "was just too strong".
Ukip, the insurgent eurosceptic party led by Nigel Farage, is a victim of the electoral system. It looks to have won around 3.5 million votes but just a single solitary MP. Farage himself, who has dominated British politics for the last three years, also quit as party leader after failing to get himself elected to parliament.
The roll call of fallen political Big Beasts of the establishment left is a long and bloody one. Scottish Labour leader Jim Murphy and Labour campaign chief Douglas Alexander are both toast. And Lib Dem cabinet ministers Vince Cable, Treasury secretary Danny Alexander and energy secretary Ed Davey are all gone.
The SNP failed in its 2014 bid to break-up the United Kingdom and create an independent Scotland. However its new leader, Nicola Sturgeon, has expertly turned that defeat into a stunning surge in support. The Scottish nationalists are sending 56 MPs to the UK parliament in London - and are already muttering that a British Conservative government that has just one Scottish MP is not legitimate.
While English Tory MPs are unlikely, despite their supposed unionist credentials, to easily allow Cameron to give any ground to the Scottish nationalists. Despite previous SNP pledges that the independence referendum was a "once in a generation" vote - the future of the United Kingdom hangs in the balance once again.
The UK election gave two results. In England, experts talked rubbish for six months - then everyone voted Tory. And north of the English border, as former SNP first minister Alex Salmond declared, "the Scottish lion has roared this morning".
Popular in the Community