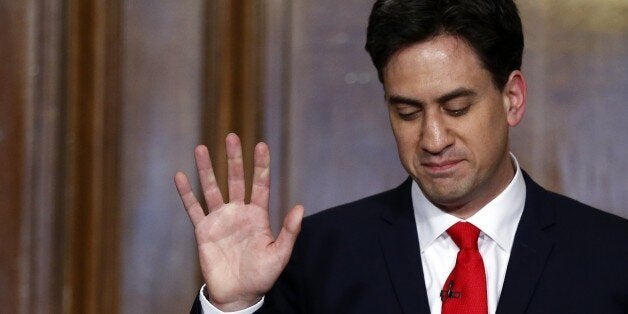 Labour appears headed for yet another bitter internal battle over its future direction and leadership, as it comes to terms with an unexpected and overwhelming defeat at the General Election.
The party has also been urged to cut ties with its past and choose a leader from its 2010 intake that is not linked to the governments of Tony Blair and Gordon Brown.
A number of names are already in the frame to succeed Ed Miliband, including Chuka Umunna, Andy Burnham, Yvette Cooper, David Lammy, Liz Kendall, Angela Eagle and Dan Jarvis.
And Alan Johnson, Labour's former home secretary who reportedly turned down calls to replace Miliband as leader before the election, warned on Saturday the party must rediscover the approach taken by Blair which won over middle England. Other former Blairite cabinet ministers including Lord Hutton and Ben Bradshaw have voiced similar opinions. On Thursday, Labour won just 20.7% of the vote in the South East of England compared to the Tory's 47.8%.
However figures on the left of Labour have insisted the party must move further to the left to counter the surge in support for the SNP in Scotland. Labour lost 40 of its 41 Scottish MPs to the nationalists at the election. One senior MP warned Blairites must not be allowed to "recapture" the party.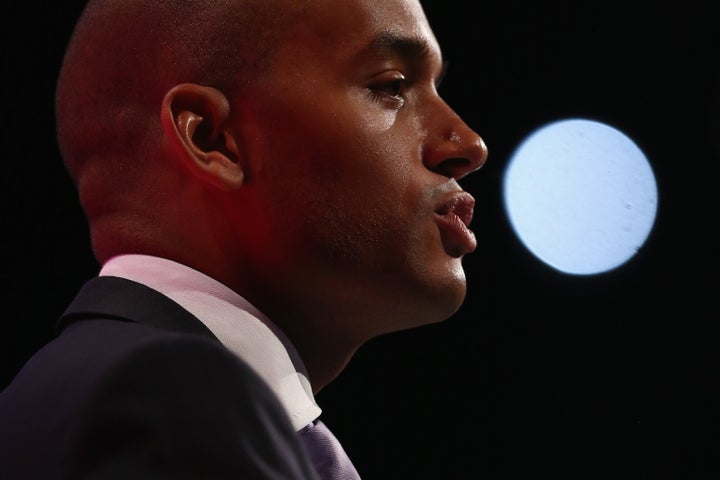 Chuka Umunna is among those likely to seek the leadership
David Cameron is using the weekend to plot out who will form his first all-Conservative cabinet. The reelected prime minister achieved his surprise victory by adding to Labour's collapse in Scotland by gobbling up Lib Dem seats and an impressive defence of Tory constituencies in England from Labour.
On Saturday morning, Lammy revealed he could run for leader. The Tottenham MP, who is already seeking Labour's nomination to be London mayor, told the BBC he was considering whether it was time for him to "step up into a leadership role".
Eagle, the former shadow leader of the Commons, The Huffington Post UK understands, is also considering running for the leadership. If the MP for Wallasey decides against it, she will put her name forward to replace Harriet Harman as the party's deputy leader. Harman, who will fill in as acting leader until Miliband's replacement is chosen, has announced she will step down as deputy once a new leader is in place.
Other likely leadership contenders include:
Andy Burnham - the 45-year-old former shadow health secretary is seen as the favourite on the left of the party
Chuka Umunna - the 36-year-old former shadow business secretary is likely to be the main Blairite challenger
Yvette Cooper - the 46-year-old former shadow home secretary stood aside in 2010 as her husband, Ed Balls, challenged for the top job
Liz Kendall - the 43-year-old former shadow health minister is another potential Blairite torch-bearer.
Dan Jarvis - the 42-year-old former soldier, largely unknown outside his own constituency, is tipped by Westminster observers to make a tilt at the leadership.
Umunna, Miliband's shadow business secretary, sets out his stall in an article, titled 'where Labour went wrong – and what we must do to put it right', for Sunday's Observer newspaper.
Kendall, who served as a shadow health minister, told The Sunday Times when asked if she wanted to be leader: "Yes I am considering it. But we don't just need a new face. We need a fundamentally new approach."
In a sign that Cooper is readying a campaign, a website, yvetteforleader.com, has been registered by one of her top aides.
Former Labour defence secretary Lord Hutton said the election defeat had set the party back 30 years, blaming the lack of public appetite for an "old school socialist menu". He said it was time for a "new generation" to step forward. Tristram Hunt, Miliband's shadow education secretary, also took to the airwaves on Friday evening to throw his weight behind someone from the 2010 intake of MPs.
Umunna, Kendall and Jarvis were all elected in 2010. Burnham, Cooper, Eagle and Lammy have all been in parliament longer.
Labour backbencher John Mann has already backed Jarvis. "They don't get it. No wonder we've lost twice. Some saying Dan Jarvis has no experience. What? of being a lifetime policy wonk?," he tweeted. "Everyone who wants to save us from 10 years of Tory mayhem should demand that Dan Jarvis stands for Labour leader.."
Alan Johnson told BBC Radio 4's Today programme on Saturday that Labour under Miliband had been wrong to distance itself from its time in office.
"I mean it's an incredible thing now that I was part of a successful government that did really good things, but you'd think that Tony Blair had lost us three elections, not won us three elections, it's almost de rigeur now not to mention his name," he said.
"That is a fundamental flaw as well because David Cameron had to prove that we would fail in government. If we're helping him by suggesting that we failed in our 13 years in government it's not going to do us much good."
He added: "The issue of aspiration in people's lives; we can no longer relate to them as a party of aspiration. And that was one of the big successes that won us three elections."
"Please, colleagues in the Labour movement and outside commentators, don't try to claim we lost because Labour wasn't radical, left wing or distinctive enough," he said.
"Please don't force those of us, who are actually quite good at winning elections in Middle England, to go through those same old tired arguments of the 1970s and 80s. Surely, we learned the lessons forever in 1992: that a successful centre left Party in Britain wins from the centre left, not the left. Economic competence, combined with social justice. Without the first we can never deliver the second."
However Hayes and Harlington MP John McDonnell, a former deputy leadership candidate, rejected the calls for Labour to move to the right. "As Blairites prepare for recapture of Labour party, let's be clear, it was a party standing on anti-austerity ticket that swept the board. Up to the Left now to recreate Labour Party as social movement to mobilise against the hurricane of cuts a majority Tories government will inflict," he said.
Jon Trickett, who served as a close adviser to Miliband as shadow minister without portfolio, also hit back at calls for Labour to embrace Blairism. "One thing clear in countless conversations. The public still hold Labour guilty for mistakes made by New Labour esp Iraq. Need a clean break," he said.
Labour's National Executive Committee (NEC) will meet early next week to set a timetable for a contest to replace both Miliband and Harman.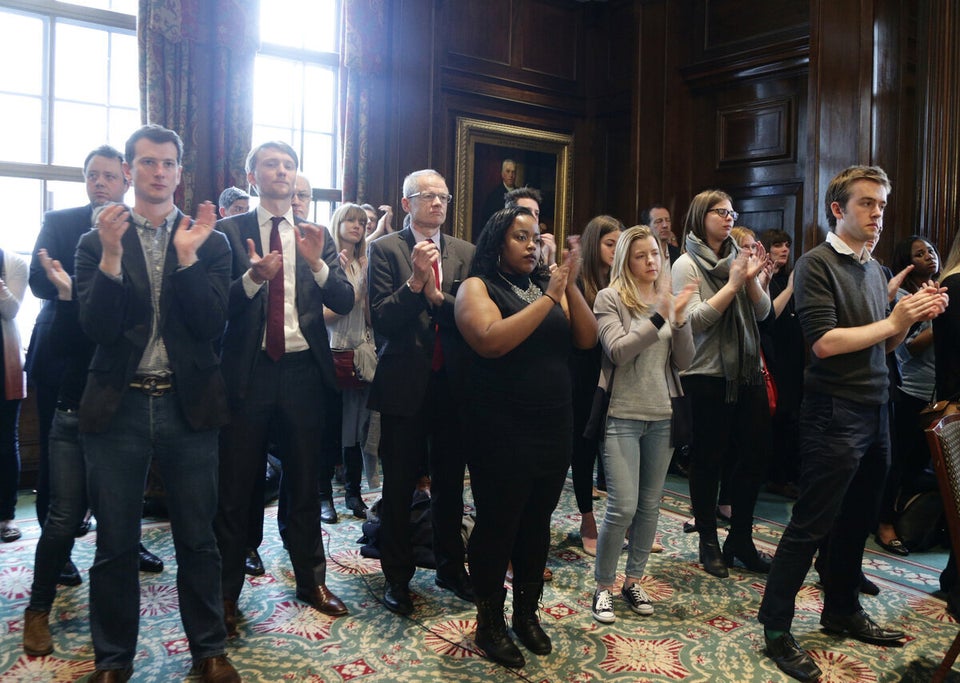 General Election 2015