Blairites gained an early advantage in the battle to set how the Labour Party will respond to its defeat, as current and former grandees of the party have dominated the Sunday talk shows and newspapers talking up a less left-wing direction for the party.
Chuka Umunna, Tristram Hunt, Lord Mandelson, Pat McFadden and Liz Kendall all appeared on politics talk shows - a crucial public relations arena for setting the agenda of the week ahead.
All repeated variations of the theme that their party had to move rightwards to the centre and appeal to a broader range of voters, as Blair did when he led it to three consecutive wins in 1997, 2001 and 2005.
Mandelson, who appeared on the Andrew Marr Show and Five Live, was particularly scathing, saying Ed Miliband's campaign was "completely useless".
"The awful, shocking thing about this election is Labour could have won it," he told Marr.
"The reason we lost it and lost it so badly is in 2010 we discarded New Labour, rather than revitalising it and reenergising it and making it relevant for the new times, the new policy challenges that we faced. That was a terrible mistake."
Ed Miliband was deemed an heir to the more left-wing Gordon Brown when in 2010 he narrowly defeated his brother David - whose sympathies were more Blairite - for his party's leadership, thanks to support from the unions.
In another Blairite nod, Mandelson told Marr Labour should end the unions' "inappropriate" role in selecting the party leader.
Even Blair himself has given his thoughts today on the direction the party should take.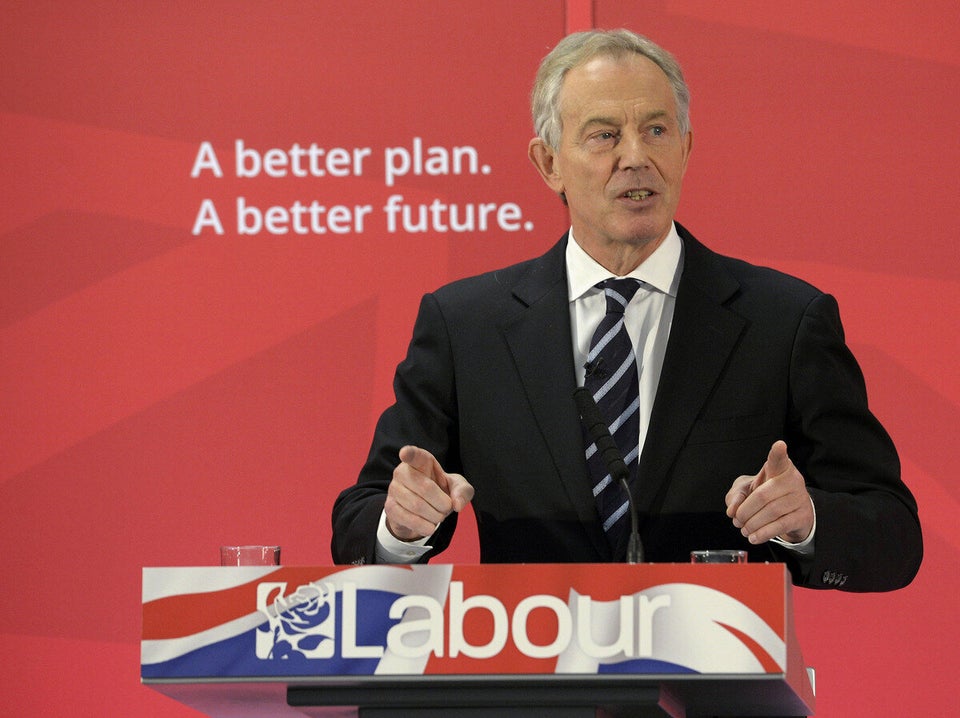 March Of The Blairites
Labour's defeat means it has not won an election without Tony Blair since 1974.
Shadow Health Secretary Andy Burnham and Shadow Home Secretary Yvette Cooper, whom insiders expect to run for the leadership, did not make an appearance on the talk shows or in the papers.
Blair's former deputy prime minister John Prescott attacked Miliband in his Sunday Mirror column, saying the campaign was "bloody disastrous".
"We fought a presidential-type election based on computers, charts, focus groups and even the American language - Hell yes? Hell no!"
Chris Leslie, the Shadow Chief Secretary to The Treasury who is rumoured to be poised to be named shadow chancellor, said the party had to avoiding a re-run of old battles between the Blairite and more leftwing factions.
He said: "I understand the arguments that are being made, but this can't be about going back and fighting those old battles of seven or 12 years ago. I was a minister in previous Labour governments and I'm very proud of being a minister in previous Labour governments, but I think now we need to face the future.
"The longer-term question is how we, of course, create that coalition for the longer term in 2020, but there's an immediate task as well, and I'm very concerned about that. It is basically George Osborne and David Cameron, they will be rushing to get their agenda through."
He added: "The Conservative party, I suspect, is going to fragment in a number of different ways, particularly on Europe, but when it comes to the economy and it comes to public services, we've got to reform those public services but we've also got to make sure we pin them down on where those cuts are going to fall and who is going to pay the price for that – that is our immediate job."
Popular in the Community