Detectives are racing to identify the body of a person found in a suitcase dumped in a canal.
Police are trying to trace the identity of the corpse, believed to be female, after officers were called to the Grand Union Canal near Delamere Terrace, Maida Vale, London.
A team of eight forensic officers have been called to the scene as part of the investigation into the "suspicious" death.
The team began searching the area - known as Little Venice - this afternoon, asking the riverside residents if they had seen any discarded suitcase handles.
Sections of the waterfront remain sealed off while offices scour the area near to where the body was discovered.
The Metropolitan Police marine policing unit and London Fire Brigade helped recover the suitcase. Houseboats are moored along the edge of the canal and one police officer described it as a "tight-knit community".
One man, who gave his name only as Bruce and is staying on a boat near where the body was found, returned just as police arrived.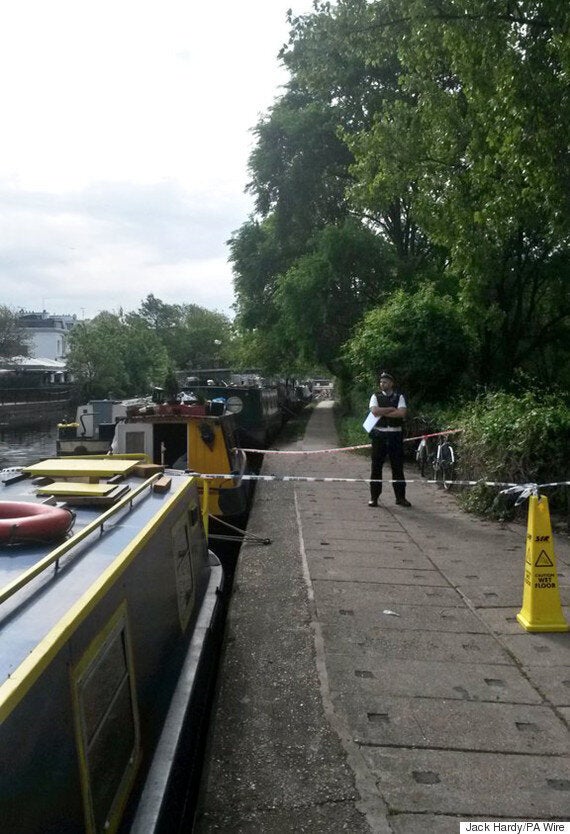 Police at the scene by the Grand Union Canal in west London where a body was found in a suitcase on Sunday afternoon
He said: "I saw policemen in blue overalls looking in the water and more and more police started turning up. It's a bit too close for comfort."
A spokesman for the Met said: "The death is being treated as suspicious and detectives from homicide and major crime command are investigating. We are working to discover the identity of the deceased."
A post-mortem examination is due to be held and no arrests have been made.
Neighbours said it was a safe area, but some were shocked by the discovery.
Rosaline Monrose, 74, lives in a flat directly overlooking the water. She said: "It's frightening. My husband passed away last May and I live here on my own."
Pedro Garcea, 30, said his girlfriend Soraya is worried about walking home late at night.
He said: "We were a bit concerned because Soraya works in a hospital and has to walk home - she sometimes doesn't leave until 5am."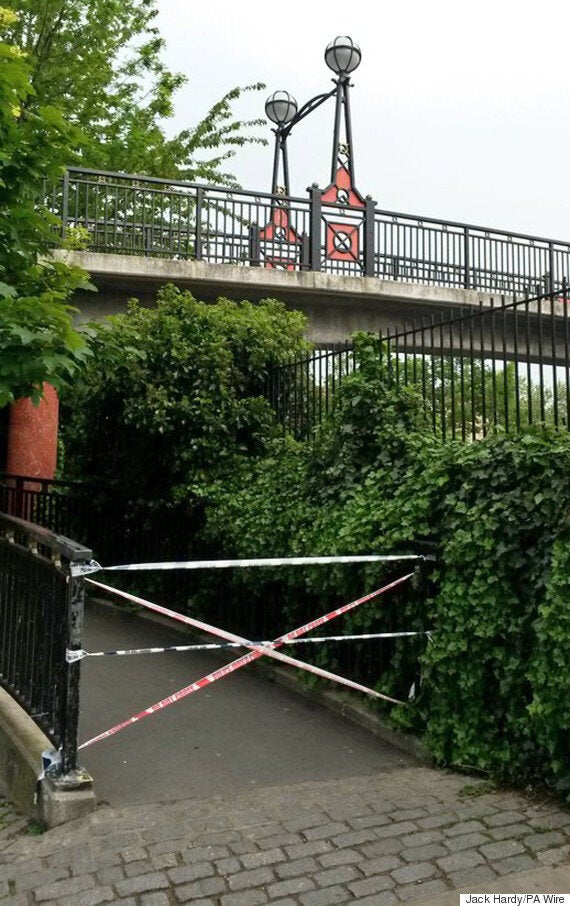 Detectives are investigating the "suspicious" death at the Grand Union Canal near Delamere Terrace, Maida Vale, London
The canal was "mobbed" by more than a dozen police officers after the discovery was made, according to an onlooker.
Houseboat residents were reportedly asked by police where they had been on Friday and Saturday.
It is unclear how long the body was in the river for.
Natasha Widowson, 23, lives on a boat near where the body was found.
She said: "We heard the body was found by some walkers passing by. Police told us there had been an accident and no-one was allowed to go past the bridge."
Popular in the Community