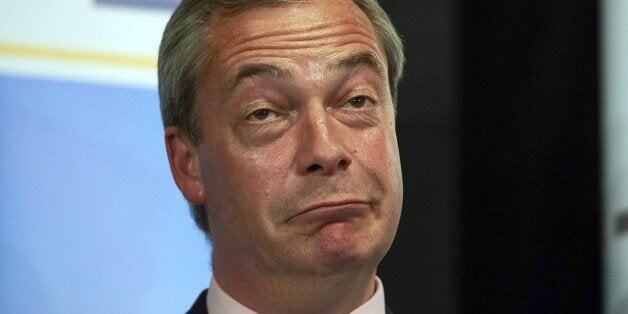 Nigel Farage has had his resignation as Ukip leader rejected by the party's national executive committee and he remains as leader, the party has said in a statement.
Farage had promised to step down as leader if he lost the race to be elected MP for Thanet South. Which he did. Announcing his decision to quit on Friday morning, he said: "I'm a man of my word".
However in an extraordinary move, today Ukip chairman Steve Crowther said the party's national executive committee (NEC) believed the election campaign had been a "great success" and said members of the committee "unanimously" rejected Farage's letter of resignation.
Crowther said: "As promised, Nigel Farage tendered his official resignation as leader of Ukip to the NEC. This offer was unanimously rejected by the NEC members, who produced overwhelmingly evidence that the Ukip membership did not want Nigel to go."
Farage's resignation had already been made fun of, given he left open the possibility he would run for the position of leader in the summer after a holiday.
And far from taking a break, the Ukip figurehead popped up all over television, including the BBC and Sky News, on Monday morning to comment on the election from Westminster.
Before the election, Farage wrote in his book that it was "frankly just not credible for me to continue to lead the party without a Westminster seat".
"What credibility would Ukip have in the Commons if others had to enunciate party policy in Parliament and the party leader was only allowed in as a guest?" he said.
"Was I supposed to brief Ukip policy from the Westminster Arms? No – if I fail to win South Thanet, it is curtains for me. I will have to step down."
Farage has recommended that Suzanne Evans, the deputy chairman, should take over until a contest is held in September. She tweeted following the news: "Very pleased @Nigel_Farage still at the helm. As stated previously, I tried to persuade him to stay and was never actually appointed leader!"
Popular in the Community