In news that could potentially blow 'Harry Potter' fans' minds, it has been widely suggested that two of the franchise's stars are now dating - but it definitely isn't anyone you might have expected.
Evanna Lynch and Robbie Jarvis - better known to fans of the wizarding series as Luna Lovegood and Harry's dad, James Potter - have now posed together for a number of Instagram snaps where they're looking rather cosy.
In particular, this one, taken on Robbie's birthday, has provoked a lot of speculation that they may be an item, after she wrote: "Happy 29th Birthday to this little babe!!"
Adding fuel to the fire, she also shared a picture of Robbie holding her cat on Valentine's Day, describing them as "sweet babes" and "my little loves" in the photo's caption.
Although the pair haven't actually confirmed they're an item, these photos do sort of speak for themselves, including this one that shows them on a 'Harry Potter' tour… wearing actual owl hats.
Needless to say, the 'Harry Potter' fandom have had plenty to say about the potential romance between Evanna and Robbie on social media...
Evanna, a massive 'Harry Potter' fan before being cast in the role of Luna, starred in all of the films from the fifth instalment, when her character was first introduced.
The pair never actually interacted on screen, as Robbie only starred in 'The Order Of The Phoenix', where he played a teenage James Potter in flashback footage to his days at Hogwarts.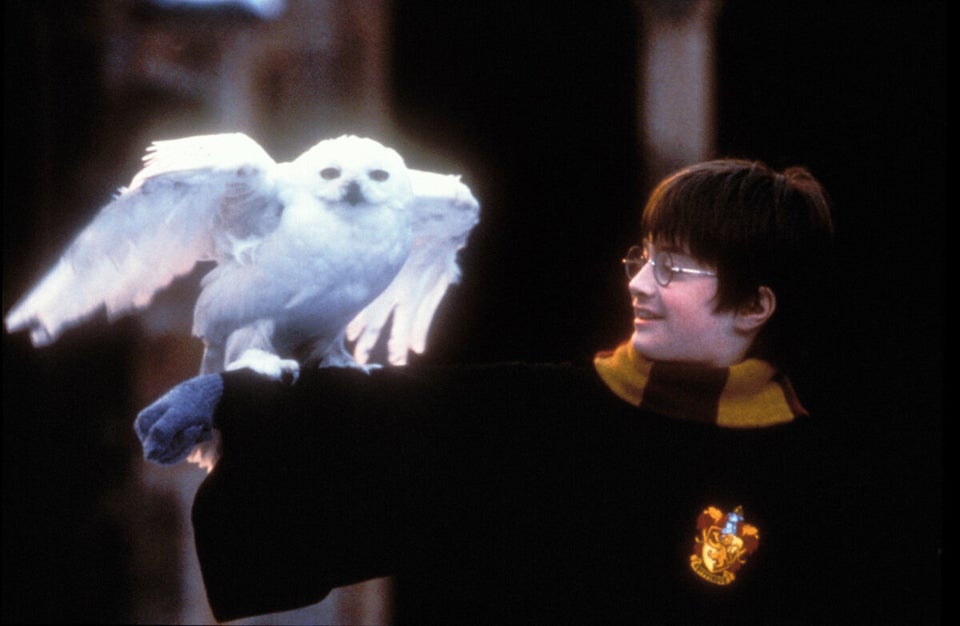 'Harry Potter': Where Are They Now?