The nation all ooh'ed and aah'ed after seeing the adorable Princess Charlotte for the first time last week and it seems her uncle isn't immune to her charms.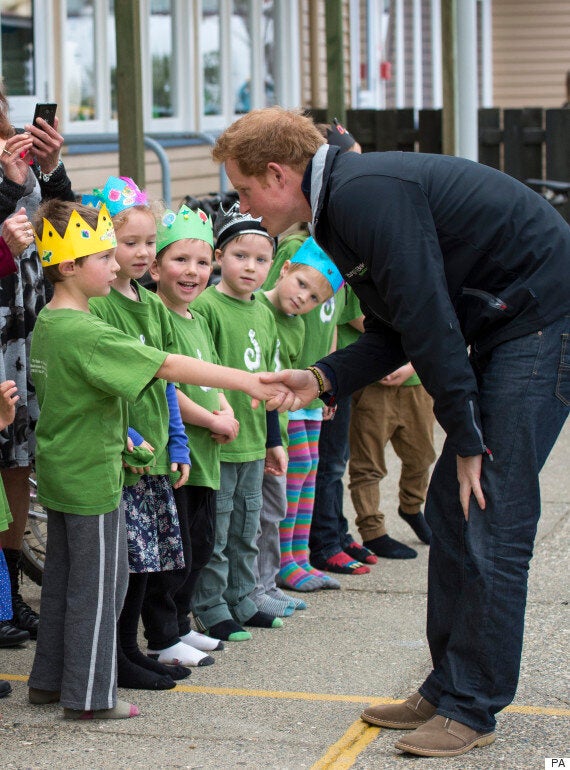 Prince Harry has revealed that seeing his brother's family continue to grow makes him wish he had children of his own.
He added: "Tours like this are great fun, hopefully I'm doing all right by myself, it would be great to have someone else next to me to share the pressure, but you know, time will come and whatever happens, happens.
"There come times when you think now is the time to settle down, or now is not, whatever way it is but I don't think you can force these things, it will happen when it's going to happen."
Harry was speaking in the middle of a week-long tour of New Zealand, following his month-long attachment with the Australian Defence Force.
The trip meant he has not yet had a chance to meet his niece and he said he was looking forward to returning home to hold her.
"I didn't see any coverage at all," Harry added.
"He (William) sent me two photos, one before everybody else which was nice, and then another one with her back with George back home, so I'm so looking forward to seeing her, to meeting her and to holding her."
Harry also opened up about how both he and his brother wanted to have roles that commanded a wage to help keep them sane and make them feel like they are making a contribution.
"This part of the role (royal duties) is fantastic but I and William, both of us feel as though we need to have a wage as well to work within normal people, to keep us sane, to keep us ticking along and also surely in the future from our point of view, if we want to make a big contribution, or a valid contribution and be taken seriously, then we need to work alongside other people," he said.
Earlier Harry was put on the spot when schoolchildren grilled him on issues from the intricacies of the British monarchy.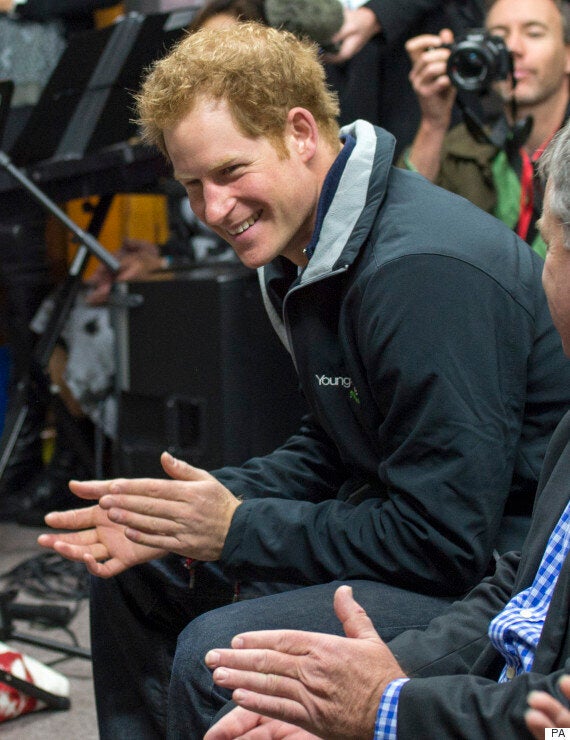 The youngsters at Halfmoon Bay School on Stewart Island turned the spotlight on to the Prince during an assembly performance they gave him.
One girl asked him what he was going to get Princess Charlotte and he replied he had been given lots of teddies and toys during his time in the country.
Next up were questions about why his granddad was not called King despite being married to the Queen and whether or not he lived in a castle.
He said: "That's a very good question, because he's there to support her and rather than bearing the responsibility 50-50, he would prefer to support her and be there for the rest of her life.
"Sadly I don't live in a castle and I don't even own a crown either, but you do," he told the children, some of whom sported paper crowns. "The Queen has a castle, which is pretty cool."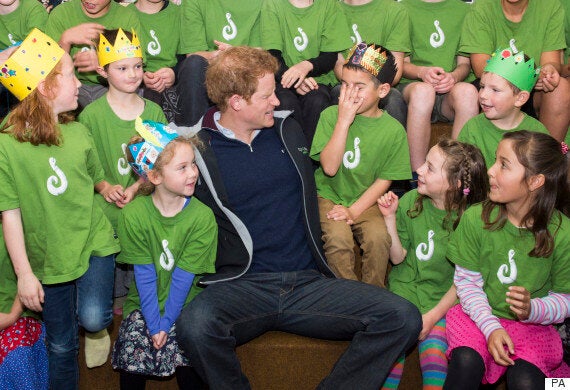 One of the boys asked Harry what he had enjoyed most about Stewart Island and he said: "No traffic, peace and quiet, beautiful sunrises, a school that's small that means you get more attention from the teachers so you'll turn out to be geniuses.
"If I was in your position I'd think I'd love to be on Stewart Island because your teacher knows exactly who you are and listens to you."
In a different classroom, he admitted he could not speak any German and revealed his headmaster at Eton told him "not to bother" trying to learn Spanish.
During a Skype lesson with German teacher Stephanie Michel from her home near Auckland, almost 800 miles away, Harry told her: "I'm very sorry that I don't speak any German."
Ms Michel asked him: "How should I address you, as Your Royal Highness?" The Prince replied: "Just Harry, Harry is fine. Harry with a German accent."
As pupils from other remote parts of New Zealand greeted him in German with mixed results, Harry giggled before adding: "I don't know why I'm laughing, it's better than what I can do."
He told the online class: "I learned French at school but I've forgotten almost all of it. I'm sorry.
"I really wanted to learn Spanish, but my headmaster told me not to bother. I wish I could speak German."
He advised the youngsters: "Repetition the whole time and writing stuff down. The only way I could remember stuff was by visualising it and memorising that."
As he left the school all the children lined up and he made his way down the line shaking their hands.
The next stop in his trip will see him fly to Christchurch.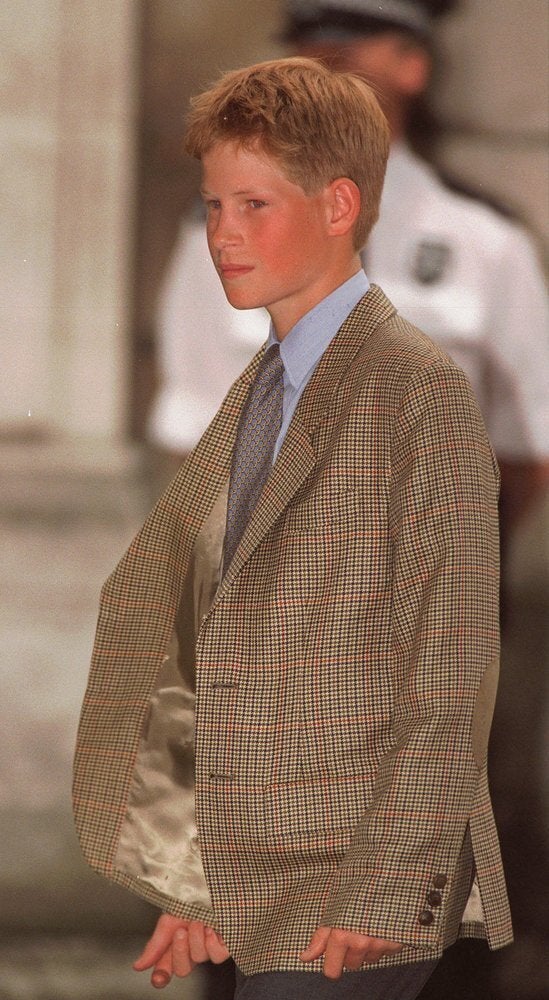 Prince Harry's Most Important Moments