David Cameron has joked that the Labour leadership contest is "lovely to watch" as he met triumphant Tory MPs.
Chatting to reporters outside a meeting of the 1922 Committee of Tory MPs, the prime minister admitted to nerves on election day. He said aides had assured him the exit poll was "definitely right" but admitted it was the key Nuneaton result which convinced him the election was swinging his way.
Cameron was met by a thunderous welcome in the Commons committee room hosting meeting of his parliamentary party. MPs were jubilant as they arrived and greeted each other. New MPs all wore a green sticker on their clothes marking them out as rookies. MPs banged their desks as Cameron read on a list of seats the party had won.
the prime minister hugged Kelly Tolhurst, the new Tory MP who beat Ukip defector Mark Reckless in Rochester. He told her the result was a highlight of the night. He also said he was "very sad" about the loss of Esther McVey in Wirral West.
Cameron said his message to his party would be on delivering the manifesto and implementing promises made to the public.
The prime minister joked there were more seats to fill than he was expecting, but offered commiserations to former Liberal Democrat leader Nick Clegg adding "it's quite a brutal business, politics". Cameron said he and Clegg had exchanged text messages before speaking at The Cenotaph during the VE Day commemorations hours after it became clear he had won a majority.
Tory MPs have given Cameron a rough ride at their meetings in the past. But leaving today's gathering, he joked: "I think that went OK".
Exiting the meeting, Boris Johnson described the mood amongst Tory MPs as "orgiastic". This morning Cameron announced the newly-elected MP for Uxbridge and South Ruislip, who remains London mayor until 2016, would serve as a member of his political cabinet.
After the meeting, George Osborne said: "It was an incredible reception, a meeting unlike any I have ever attended in all the years I have been a Conservative.
"A massive moment of celebration and congratulation for the prime minister. It felt very much like his personal triumph as well as a triumph for the party."
Andrea Jenkyns, who toppled Ed Balls in Morley and Outwood, "got the biggest cheer", Osborne said, also highlighting receptions for Craig Mackinlay, who saw off Nigel Farage in Thanet South, and Tania Mathias who beat Vince Cable in Twickenham. The chancellor added: "There is an opportunity now for the Conservative Party to deliver the manifesto upon which we stood, which is a manifesto for the working people of this country."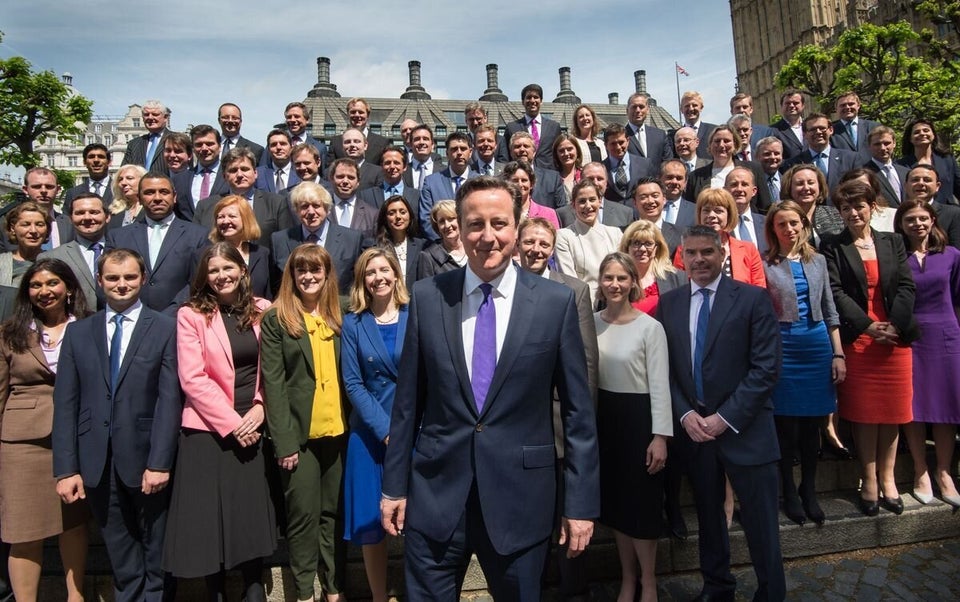 David Cameron's new cabinet
Other Cabinet appointees announced on the first working day of the new Conservative-only Government included Sajid Javid as Business Secretary, in a promotion from culture, media and sport, replacing Vince Cable in one of a number of posts left empty by the end of the coalition with the Liberal Democrats.
Former Commons Culture Committee chairman John Whittingdale replaces Javid as Culture Secretary, with next year's 10-yearly renegotiation of the BBC's Royal Charter at the top of his in-tray. Whittingdale last year described the BBC licence fee as "worse than a poll tax" and said it was "unsustainable" in the long run and needed tweaking immediately.
Hastings and Rye MP Amber Rudd is one of a number of women being promoted by Cameron, moving upwards within the Department for Energy and Climate Change from a junior ministerial position to the Cabinet-level Secretary of State role vacated by Lib Dem Ed Davey, who lost his seat last week.
Iain Duncan Smith is to remain in charge of the Government's controversial welfare reforms as Work and Pensions Secretary, Cameron has also announced.
The former party leader is one of a number of senior figures keeping their jobs, including Chancellor George Osborne, Home Secretary Theresa May, Foreign Secretary Philip Hammond, Education Secretary Nicky Morgan and Defence Secretary Michael Fallon.
It has already been announced that Michael Gove is returning to the top of government - moving from chief whip to Lord Chancellor and Justice Secretary at the expense of Chris Grayling, who becomes Leader of the House of Commons.
Mark Harper, who quit as immigration minister over the work status of his cleaner, takes over from Mr Gove as chief whip.
Robert Halfon, who was the Chancellor's parliamentary private secretary (PPS) in the last parliament, has been appointed deputy chairman of the Conservative Party.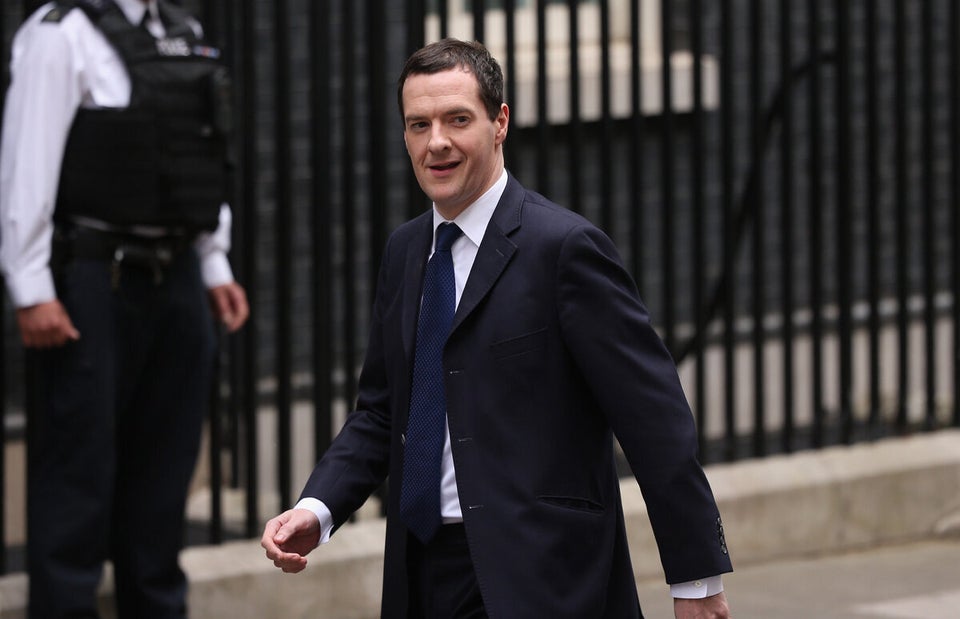 Cameron's new cabinet