'Mad Max: Fury Road' arrives in UK cinemas this week, and ahead of the first screenings, the film has received rave reviews from critics.
Tom Hardy's latest flick sees him take over Mel Gibson's role, and if these reports are anything to go by, the film is set to be a box office smash-hit.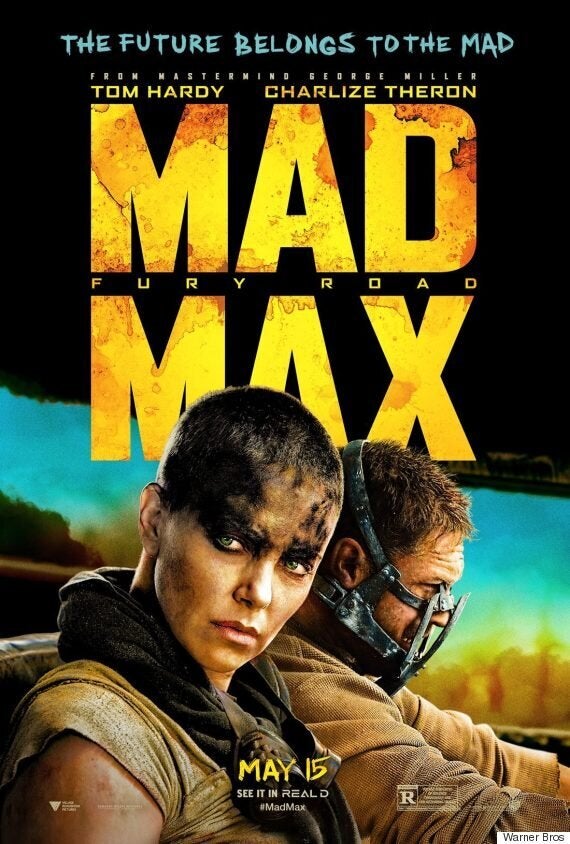 Director George Miller has reimagined the original 'Mad Max' trilogy, rather than creating another sequel or straight-forward remake.
Charlize Theron stars alongside Tom, and the movie has also won plaudits for its use of a strong female lead, and a number of reviews praise 'Mad Max: Fury Road' as a "feminist movie".
Here's what the critics have to say…
"This madly entertaining new action extravaganza energetically kicks more ass, as well as all other parts of the anatomy, than any film ever made by a 70-year-old — and does so far more skillfully than those turned out by most young turks half his age."
"Marrying the biting frenzy of Terry Gilliam's film universe with the explosive grandeur of James Cameron, Miller cooks up some exhilaratingly sustained action. [...] Miller's world is a raw portrait of man at his most primitive, and the oppression of women has long been a recurring motif. With Theron's Furiosa behind the wheel, though, 'Fury Road' steers this macho franchise in a brilliant new direction, forging a mythical portrait about the need for female rule in a world where men need to be saved from themselves."
"Extravagantly deranged, ear-splittingly cacophonous, and entirely over the top, George Miller has revived his Mad Max punk-western franchise as a bizarre convoy chase action-thriller in the post-apocalyptic desert."
He then took to Twitter, adding:
"The magnificence of the below-the-line contributions can hardly be overstated, particularly the outrageously acrobatic fight choreography and the seamless visual-effects work, all lensed by d.p. John Seale in dynamic, enveloping widescreen images."
"Imagine a movie where Tom Hardy is the point of calm. Max's re-enfranchisement is a triumph of barking-mad imagination, jaw-dropping action, crackpot humour, and acting in the face of a hurricane."
'Mad Max: Fury Road' is in cinemas from Thursday 14 May. Watch the trailer below...