This week's energetic reboot of the 'Mad Max' phenomenon sees Tom Hardy collecting the baton originally held by Mel Gibson back in 1979.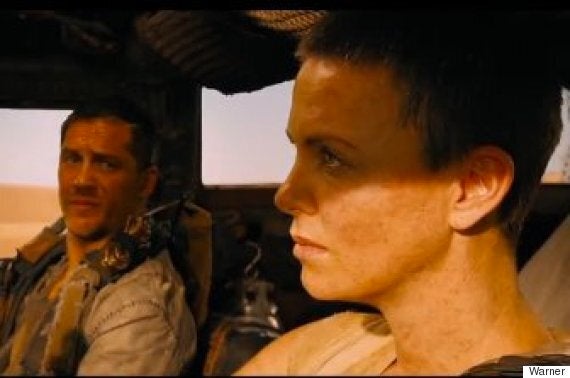 Tom Hardy and Charlize Theron must work together in 'Mad Max: Fury Road'
So far critics have been united in their praise of 'Mad Max: Fury Road', the frantic, acrobatic sand-stormed antics brought together by George Miller, who helmed the original films, and has brought the franchise kicking and screaming into the 21st century.
WATCH: Tom Hardy and Charlize Theron Discuss Their Roles In 'Mad Max: Fury Road' above
The reboot finds Hardy starring as Max Rockatansky, a rebel lawman grieving the murder of his wife and child, soon captured by the evil chieftain Immortan Joe (played by Mad Max original actor Hugh Keays-Byrne).
There, he must join forces with fellow rebel Furiosa (Charlize Theron) to escape the evil Citadel, and evade the clutches of dysfunctional henchman Nux (Nicholas Hoult).
'Mad Max: Fury Road' will be on nationwide release from Friday 15 May. Watch the trailer below...
Popular in the Community