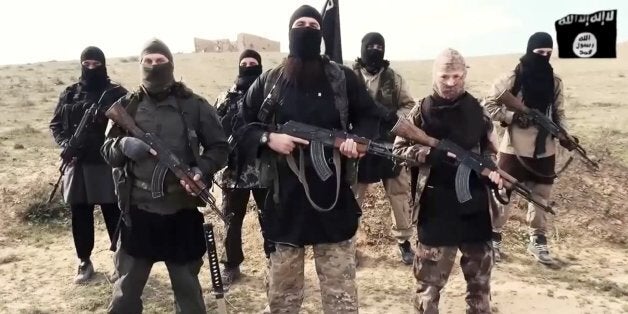 New figures have revealed that police are arresting on average one suspected terrorist a day as hundreds of extremists return to the UK from Syria.
Scotland Yard said Thursday that more than 700 British extremists have travelled to the war-torn country, with a "significant proportion" of them intent on joining the self-proclaimed Islamic State, also know as ISIS or ISIL.
Assistant Commissioner Mark Rowley, the national police lead for counter-terrorism, said around half are believed to have come back to Britain.
He said: "ISIL and other terrorist groups are trying to direct attacks in the UK, encouraging British citizens to travel to Syria to fight and train, and are seeking, through propaganda, to provoke individuals in the UK to carry out violent attacks here."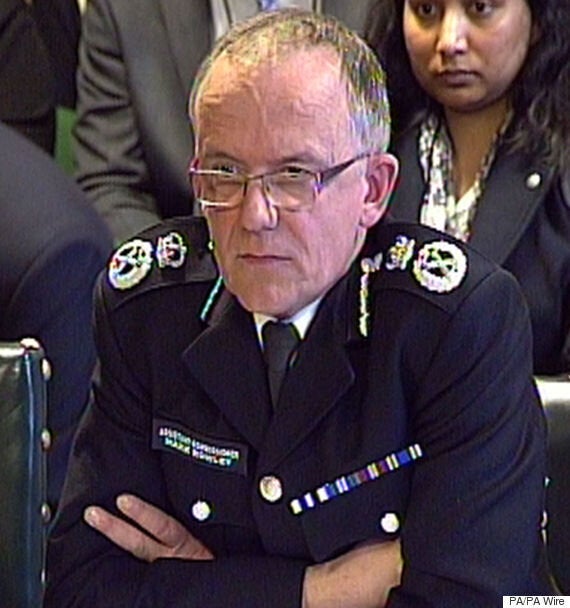 Assistant Commissioner Mark Rowley said police are making on average one counter-terrorism arrest a day
Mr Rowley described the number of arrests made by counter-terrorism units across the country in the last year as "quite dramatic", adding: "You are getting towards now an arrest a day."
Among the most notorious British citizens to have left the country to join ISIS are Mohammed Emwazi, labeled Jihadi John, who is thought to be the masked man behind the beheadings of a number of hostages held by the terrorist group.
The numbers of British women choosing to travel to Syria to become jihadi brides are also thought to have sky-rocketed, Glasgow-born Aqsa Mahmood is believed to be helping young girls travel to the war-torn state.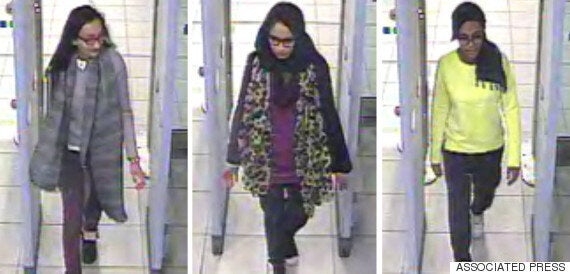 Believed to be in Syria: Kadiza Sultana, 16, left, Shamima Begum,15, center and 15-year-old Amira Abase going through security at Gatwick airport, before they caught their flight to Turkey
Earlier this year, police issued an urgent plea to track three London schoolgirls who are believed to have caught a flight to Istanbul, intending to make their way to Syria.
Mr Rowley said that the increase in numbers that have travelled abroad are of "significant concern".
He said: "The number of people who have travelled to Syria has passed 700, in terms of those who are of significant concern to us and the security services.
"They are not aid workers or visiting relatives - they are people of real concern that they are getting involved in fighting or are supportive of it. They are potential terrorist suspects."
Asked about the number who have returned to the UK, he said: "It is a fairly even balance between those still out there and those who have come back."
Figures released by the Metropolitan Police today show that:

There were 338 arrests for suspected terrorism offences in 2014/15.
This was an increase of a third compared to the 254 detained in the previous year.
More than half of the arrests were related to Syria.
A total of 89 people were convicted of terror-related offences in 2014/15.
A total of 114 people are awaiting trial for terror-related offences.
There is a rise in the numbers of women and teenagers becoming embroiled in extremism.
11% of those arrested on suspicion of terror-related crimes in 2014/15 were female.
17% of those arrested on suspicion of terror-related crimes in 2014/2015 were under 20.
Mr Rowley drew parallels between gang crime and the growing trend for youngsters to be drawn into terrorist activities.
"The make-up of terrorism has changed. Those statistics really illustrate that - you would not have seen that five or 10 years ago," he said.
"That mix of families, women, teenagers getting involved in terrorism is something that comes out.
"It's not going to be a one-off to see people in their teenage years coming into this. It replicates a bit what we see in gang crime - people with troubled histories get drawn into serious crime and can get drawn into this."
The number of terror suspects arrested in each quarter has roughly doubled in the last six years, Mr Rowley said.
Arrest totals in the last three years were 54% higher than the previous three.
Mr Rowley said the trend appeared to coincide with events in the Middle East.
Around two-fifths of the arrests are for offences such as glorifying terrorism or preparation for terrorist acts.
Mr Rowley said the remainder are held on allegations such as fraud or firearms under crime powers with the aim of disrupting suspects who are "looking towards terrorism".