Nigel Farage should "take a break," according to Ukip's sole MP Douglas Carswell. The party chief, who failed in a parliamentary bid at the recent general election, has come under increasing pressure over his future, with Carswell's suggestion likely to place further strain on his prospects as leader.
On Friday evening, Carswell said he "admired" Farage and dismissed suggestions he wanted to replace him as party boss, but insisted he should not take "big decisions" about the leadership in the immediate aftermath of his failed election bid.
He also criticised Farage for his "ill advised" decision to raise concerns about immigrants coming to Britain for free treatment for HIV, saying Ukip had not been striking the right "tone".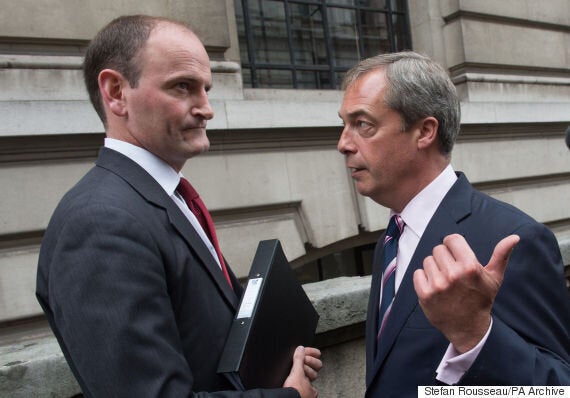 Ukip leader Nigel Farage (right) with Douglas Carswell after a press conference in central London
O'Flynn triggered a round of bitter infighting by saying Farage -- who quit on failing to be elected in South Thanet last Thursday, before the party's ruling council dramatically rejected his resignation -- had become "thin-skinned" and "aggressive". Senior figures appear divided on whether he should take a break or continue in his role.
In his article, Carswell wrote: "It takes a set of rock-solid beliefs and a sense of self-belief to lead a party well. I know that I never could. I would find it impossible to simultaneously lead Ukip, be the voice of the party in the Commons, represent my Clacton constituents and at the same time be a husband and a dad. Knowing how difficult it is to lead a party makes me admire Nigel Farage all the more."
He went on: "On Monday, Ukip's national executive committee made a decision to reinstate Nigel as party leader. Yet even leaders need to take a break. Nigel needs to take a break now. Elections are enormously stressful. The immediate aftermath of one is not the time to take big decisions about the future."
Carswell criticised Farage's comments on HIV during the election campaign as "ill-advised". He wrote: "At times, Ukip has failed to strike the right tone. By all means we should highlight the problem of health tourism. But we need to admit that using the example of HIV patients to make the point was ill-advised. Ukip has been at its most persuasive when we have been most optimistic. Anger is never a great way to motivate people - at least not for very long."
He said the party had to focus all its energy on the impending EU referendum. "All of us Ukip supporters should ask one question. Is what I'm doing at this moment making an 'out' vote more likely? If it isn't, stop it and do something else."
Earlier, Farage dismissed the row as "people letting off steam".
He said: "Even Patrick O'Flynn, who made some personal comments that weren't particularly pleasant, said he 100% supports me as leader. There is one person within Ukip agitating for a change and for a leadership election. He hasn't had the courage to break cover, but he must make his mind up. Is his future with Ukip or not?"
In the background of the row over party leadership, Ukip is involved in a stand-off with Carswell, who is resisting pressure from the party to claim £650,000 a year of taxpayers' money to fund up to 15 additional members of staff. The MP has insisted he will not claim the full amount but denied rumours that he was set to quit Ukip - a move which would block the party from claiming the money.
Below is some Nigel Farage memorabilia...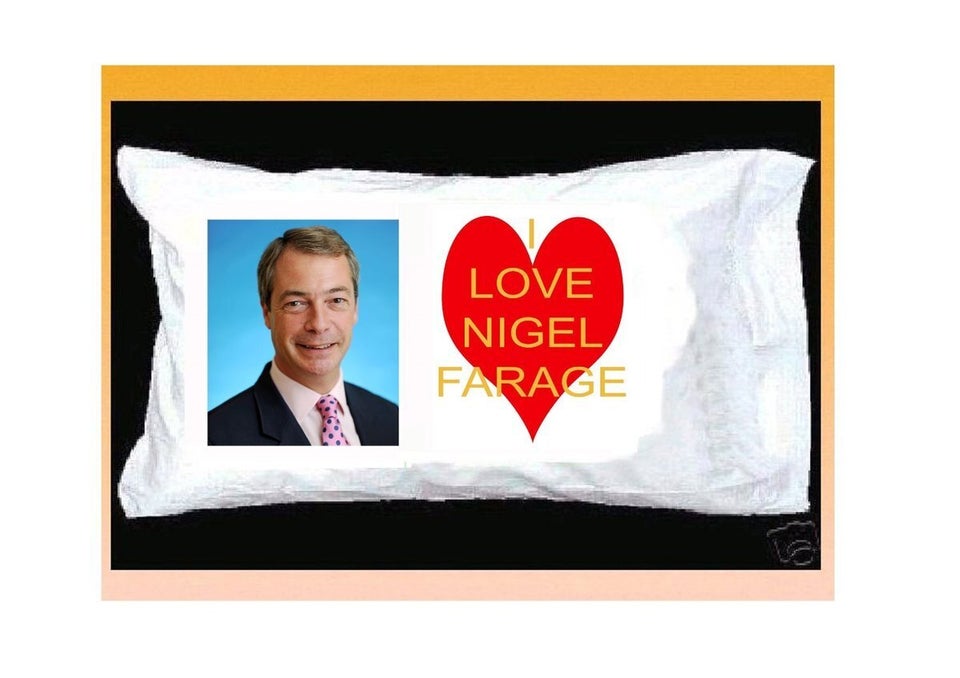 Nigel Farage memorabilia
Related