The S Club Party rolled back into town over the weekend as S Club 7 brought their 'Bring It All Back' reunion tour to London's O2 Arena in a blaze of nostalgia-filled glory.
It had been nearly 12 years since the seven-piece pop outfit were last on stage altogether, and expectations were mixed following their first performance since reforming on 2014's Children In Need telethon, which was marred by vocal problems from lead singer Jo O'Meara.
But any worries that S Club were about to ruin the childhoods of an army of 90s kids with a sub-standard, 'we're clearly just here for the cash' performance were soon allayed when Jo, Hannah, Rachel, Tina, Jon, Bradley and Paul burst into the arena with the same saccharine enthusiasm that saw them rack up 11 consecutive top 10 singles in the late 90s and early 00s.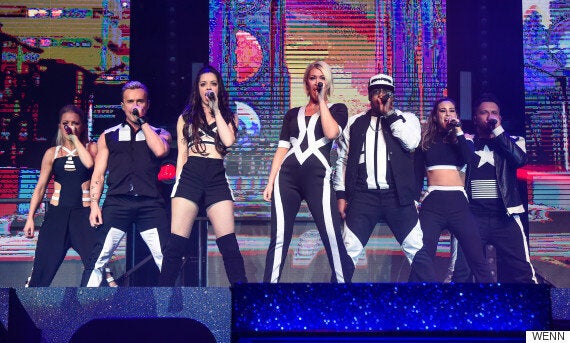 S Club 7 perform on their 'Bring It All Back' tour
The group kicked things off with album track 'Bring The House Down', which soon launched into a rendition of 'S Club Party', whipping everyone up into a frenzy as Tina did her thing and Paul got down on the floor - or at least tried to, bless him.
They then took fans on a whistle-stop tour of their delightfully bubblegum back-catalogue, including hits such as 'You're My Number One', 'Alive', 'Natural' and 'You'.
However, a lull in proceedings followed as each member was given the chance to shine with a solo number.
As Tina Barrett showcased her little-heard vocals on 'Sunshine' album track 'Stronger', Hannah Spearritt covered Paula Abdul's 1988 hit 'Straight Up' and Paul Cattermole played an acoustic version of 'Reach' on the guitar, it all felt like a way of legitimising Rachel Stevens being able to perform her solo hits 'Some Girls' and 'Sweet Dreams My LA Ex'.
Either way, the crowd were delighted to see the former 'Strictly Come Dancing' star up doing what she does best once again, and yes, we'd certainly pay cold hard cash to see Rachel on her own arena tour.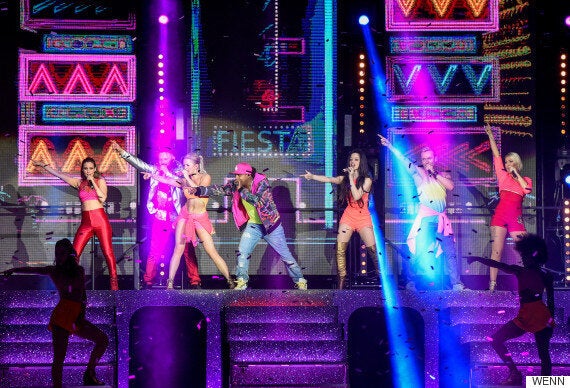 S Club 7 brought it all back for their loyal army of fans
There was plenty of sing-along moments as S Club resurrected their iconic dance routines for 'Reach' and 'Bring It All Back', while the camera phone lights came out in force for mushy numbers 'Have You Ever' and 'Say Goodbye'.
But an unexpected highlight of the night came when the group brought things bang up to date with a cover of Mark Ronson's 'Uptown Funk', which proved to be much better than it sounds written down.
The evening's giddy trip down memory lane drew to a heady climax in the encore, as S Club closed the show with two of their standout hits 'Never Had A Dream Come True' and 'Don't Stop Moving', and by now there was not one member of the audience who was not on their feet wishing it was the year 2000 all over again.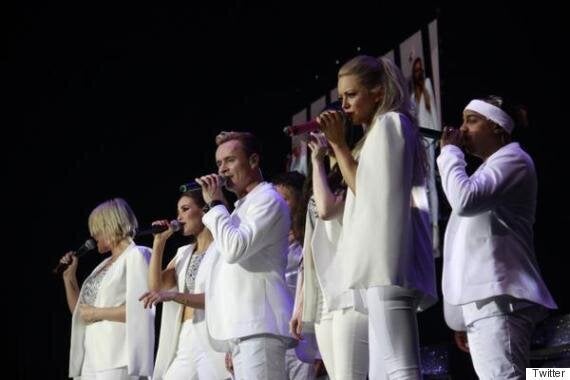 The group reformed last year after an 11-year hiatus
Looking around it was hard to believe that, when the band called it a day back in 2003, The O2 wasn't even a gig venue. 12 years later and there the seven-piece were, having sold it out completely - no mean feat given that some of today's biggest pop acts struggle to achieve the same (we're looking at you, Lady Gaga).
But as 'The Big Reunion' proved, while nostalgia is a great way of selling tickets, it's a different story when it comes to relaunching a pop career off the back of it. Will S Club be the first to buck the trend? We certainly hope so.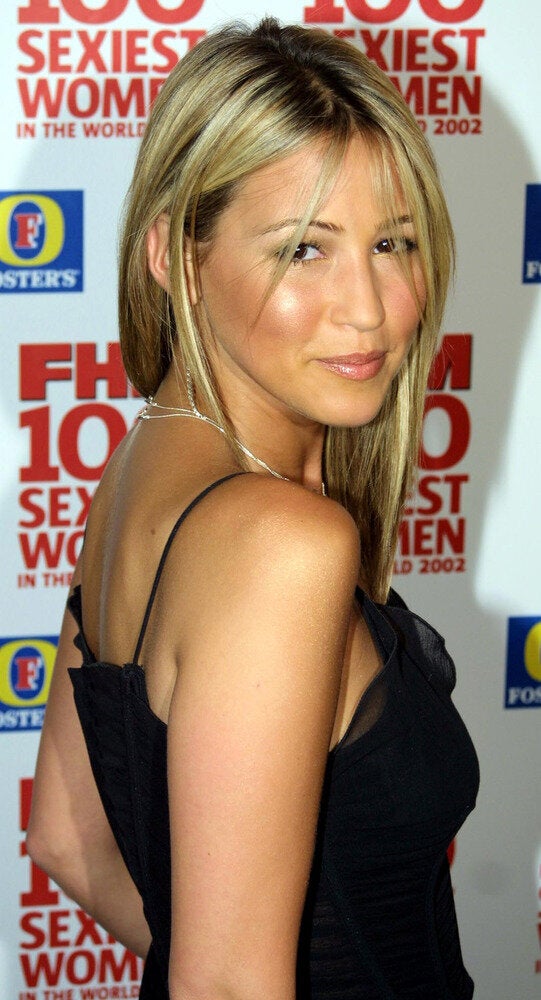 S Club 7: Where Are They Now?
Popular in the Community