'Amy', the documentary film about the life and career of the late Amy Winehouse, made its official debut at the Cannes Film Festival on Saturday night.
SEE MORE: Watch the trailer for 'Amy' here
The film, which includes never-before-seen footage of the 'Back To Black' singer and interviews with those who knew her best, was shown in a midnight screening, and has already been lauded by the majority of critics.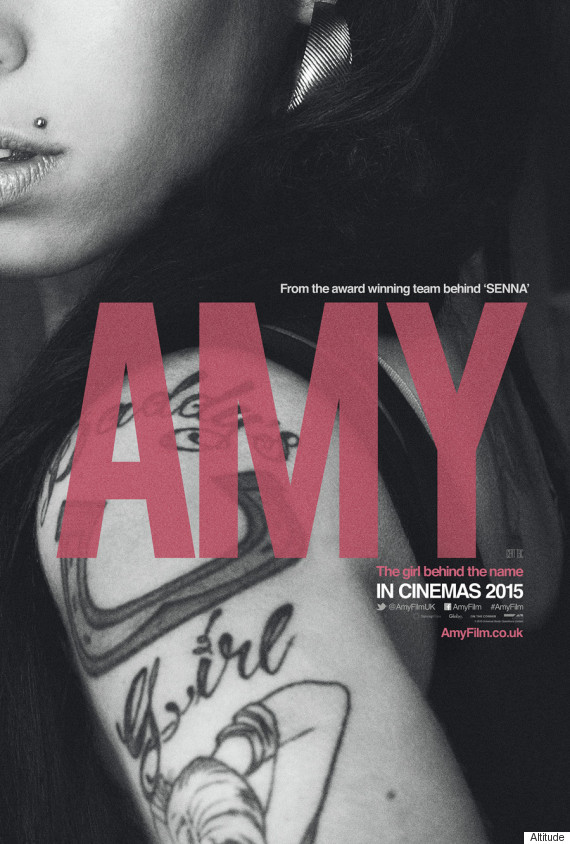 The poster for 'Amy'
Here's a selection of what some of the early reviews have had to say about 'Amy'...
The Guardian 5/5:

"A star is born — all over again. Asif Kapadia's documentary study of the great British soul queen Amy Winehouse is stunningly moving and powerful: intimate, passionate, often shocking, and almost mesmerically absorbing... It is an overwhelming story, and despite everyone knowing the ending, it is as gripping as a thriller: Kapadia has fashioned and shaped it with masterly flair."
"As a whole, Amy is an emotionally stirring and technically polished tribute, its sprawling mass of diverse source material elegantly cleaned up, color-corrected and shaped into a satisfying narrative. If Kapadia's film feels like an incomplete story, that is mainly because Winehouse's life was itself incomplete."
The Independent 5/5:

"There is an unutterable sadness at the heart of Asif Kapadia's brilliant new film about Amy Winehouse, the singer who died from alcohol poisoning in 2011 aged only 27…. Kapadia's film is steeped in regret and grief over what became of its subject and yet it never loses its sense of awe about what she achieved."
"Hardly innovative in form, but boasting the same depth of feeling and breadth of archival material that made Kapadia's "Senna" so rewarding, this lengthy but immersive portrait will hit hard with viewers who regard Winehouse among the great lost voices not just of a generation, but of an entire musical genre."
The Wrap:

"'Amy' the movie never comes close to showing us why Amy the singer was so great; instead, it settles for showing up, in uncomfortable detail, why Amy the woman could not handle the success her talent brought her. The film is disturbing and tawdry, hard to watch but tough to shake."
"Winehouse's most famous song, 'Rehab', is all about not seeking treatment for addiction. As such, while it's easy to empathise with her story, her struggles have been largely simplified by their reflection in popular culture. Two hours in the company of Kapadia's heartbreaking documentary change all that."
However, while the film has received largely positive reviews from critics, not everyone is happy about 'Amy', including her father, Mitch Winehouse, who has spoken out against the documentary on several occasions.
Branding the film a "wasted opportunity" in his review for The Sun, Mitch has now said: "Rather than getting to the heart of who Amy was as a person, as a musician, friend and daughter, this is a film with an agenda.
"Instead of taking seriously the responsibility of finding different perspectives and balance as her biographers, they have chosen to use parts of quotes, lay blame and base the story on the testimony of a very narrow pool of speakers."
Writing for The Telegraph, Reg Traviss - Amy's partner at the time of her death - similarly insists: "[The film] can only be described as a fictionalised biopic centred around a distorted depiction of Amy's life. It upsets me that this film may now shape how people remember her.
"Those who didn't know Amy might enjoy the film, but anyone who really knew her will see it for what it is: nothing more than a piece of orchestrated spin."
Following its debut in Cannes, 'Amy' will arrive in UK cinemas on 3 July.
LIKE US ON FACEBOOK | FOLLOW US ON TWITTER