When your child takes their first steps, it's the sort of thing they can never do when the camera is out.
But luckily for this father, he didn't even have to try.
In a home video, Wesley Lawrence manages to catch his daughter standing up and trying to walk for the first time... completely by accident.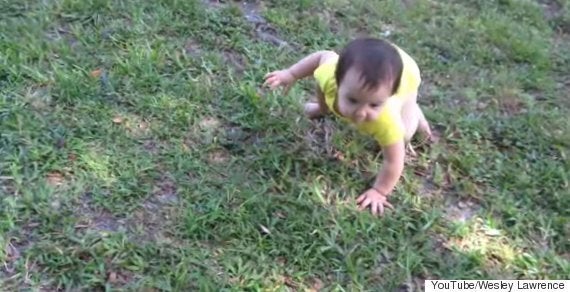 The video begins with the nine-month-old crawling along the grass on a sunny day.
But after a couple of seconds, she pushes up her bum and stretches out her arms straight to lift herself up.
Although slightly wobbly at first and sitting back down, she soon stands up again and steadies herself.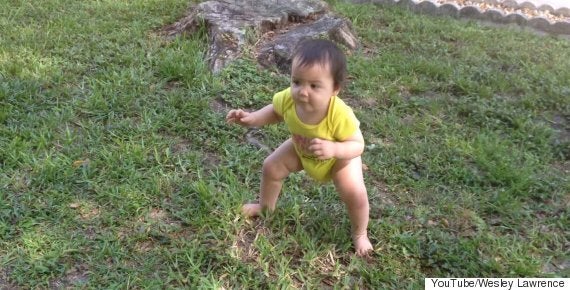 "Holy shit... good girl" says her shocked father in the video.
The look on her face is a perfect picture of: "Wow, this is pretty damn cool".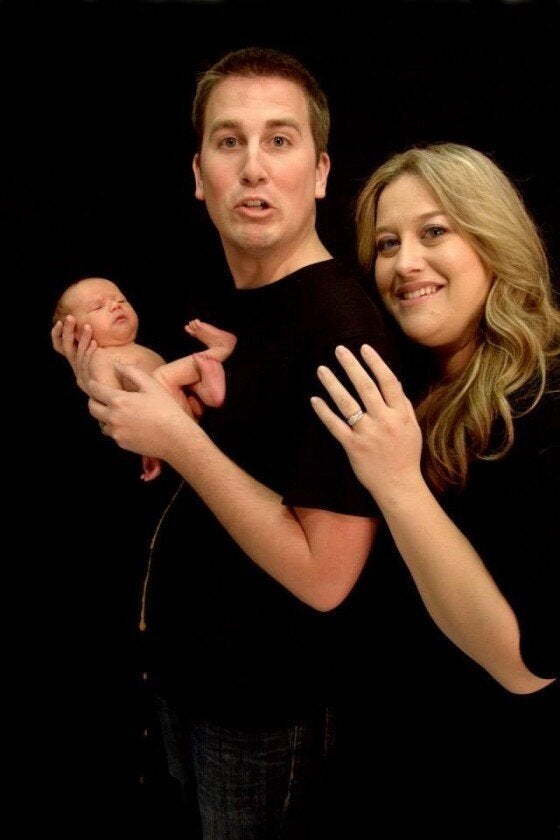 Baby Photo Shoots Gone Horribly Wrong
Related