But what if the products you regularly apply to your face contained undesirable substances such as rats' droppings, human urine and arsenic?
Police have now raised concerns over the safety of fake beauty products containing such substances, as they strongly believe these products could put consumers' lives at risk.
Make-up, perfume, electrical hair stylers and sun cream are among the counterfeit goods being highlighted by the City of London Police in a campaign called "Wake up - don't fake up!".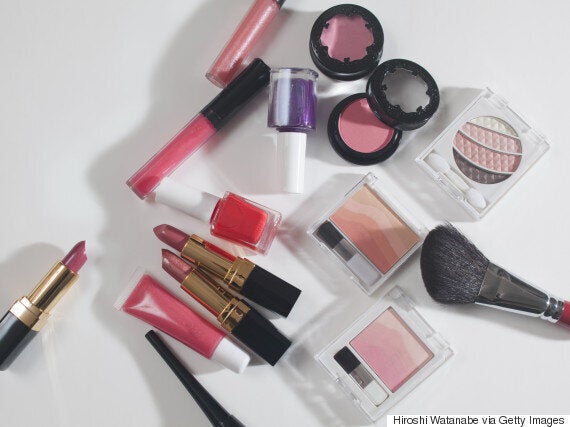 In the UK it is estimated that at least £90 million is spent every year on fake goods, and with the rise of online shopping, the production and sale of fake goods on the web is increasing.
Counterfeit beauty products in particular are becoming increasingly common and easily available on auction sites, online market places, rogue websites and social media.
Checking the authenticity of a product is proving to be a lot harder nowadays as consumers cannot gauge the look and feel of a product as they did before when buying in a shop.
Police said generic stock images are also frequently used to deceive consumers into believing they are buying the real deal.
Fake electrical beauty goods, such as hair curlers, dryers and straighteners are not subject to the same vigorous safety tests as genuine items and so the bogus product is often very dangerous.
It could cause electrocution or overheat and catch fire, potentially burning hair, skin and scalp as well as putting homes and lives at risk.
Police said laboratory tests have shown counterfeit perfume often contains poisonous chemicals including cyanide and even human urine.
Fake cosmetics such as eyeliner, mascara, lip gloss and foundation have been found to contain toxic levels of chemicals and harmful substances such as arsenic, mercury and lead.
All of these can cause allergic reactions, such as skin irritation, swelling, rashes and burns as well as leaving the person with longer term health problems.
Counterfeit makeup is often produced in unsanitised and unhygienic factories and there have been cases where rats' droppings and poison have also been found in the phoney cosmetics.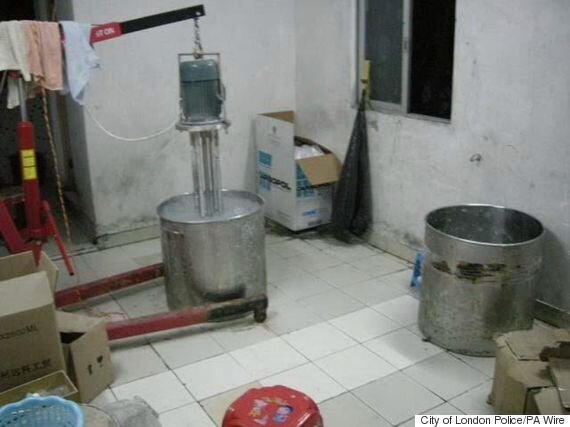 An overseas counterfeit perfume factory producing fake luxury branded perfume.
Detective Superintendent Maria Woodall, who oversees the Police Intellectual Property Crime Unit (PIPCU) at City of London Police, said: "Many people don't know about the real dangers counterfeit beauty products pose to their health and so that is why this week we are urging the public to Wake up - don't fake up!
"Criminals are exploiting every opportunity to fool customers into buying counterfeits in order for them to make some quick cash - putting peoples' health, homes and lives at risk.
"Beauty products are meant to enhance your features, however the fakes can in fact do quite the opposite. Our general rule is; if it seems too good to be true then it probably is.
"Not only could these products have serious implications to your health and wellbeing but by simply going online and buying from a rogue site or dealer, your personal and financial information is at risk.
"We have had victims who have bought fake items online only to discover later that the criminals behind the site have used their payment details to make further purchases or even use their personal details to set up hundreds of illegal sites selling counterfeit goods."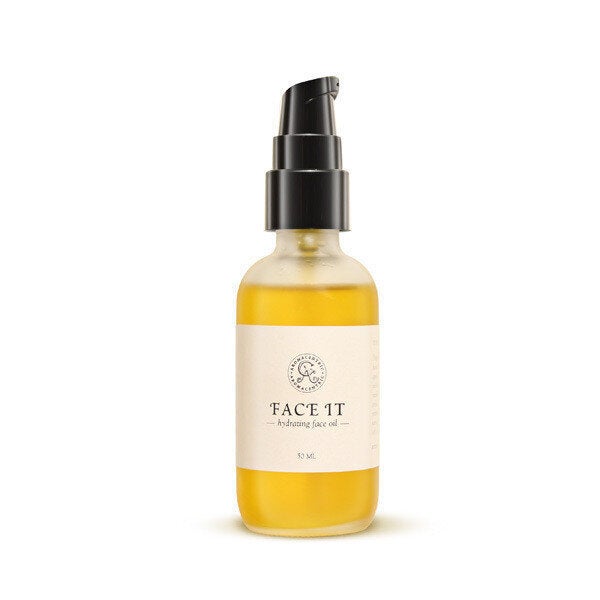 Our 10 Favourite Green Beauty Products
In the last 18 months, the PIPCU has helped to protect consumers from being ripped off online by suspending more than 5,500 websites selling fake luxury branded goods as well as seizing more than £3.5 million worth of fake goods.
The percentage of fake goods seized by customs because of health and safety concerns to consumers has doubled in recent years, and these include items such as perfume, make-up and electrical beauty items.
In 2014, PIPCU dismantled a criminal operation suspected of importing and selling counterfeit goods.
The team seized a shipping container which contained what is believed to be more than 4,700 counterfeit versions of one of the UK's most popular beauty brands, including foundation, bronzer, lip gloss, eye shadow and eyebrow pencils.
Fraudsters have also been known to knock up counterfeit sun cream and pass it off as well-known and trusted household brands.
They often contain little or no SPF at all and so offer no protection against harmful UV rays which could lead to long-term skin damage, as well as containing substances which could cause irritation to the skin.