A court in Northern Ireland has delivered a landmark ruling finding Christian-owned Ashers Baking Company guilty of discrimination for refusing to make a cake carrying a pro gay slogan.
The Belfast-based firm said they would not make a Sesame Street cake which celebrated gay marriage, because it conflicted with the owners' religious beliefs.
Gareth Lee, whose order was declined by the company, had the case against the McArthur family-owned business brought by The Northern Ireland Equality Commission.
Giving her ruling at Belfast County Court today, district judge Isobel Brownlie said: "The defendants have unlawfully discriminated against the plaintiff on grounds of sexual discrimination.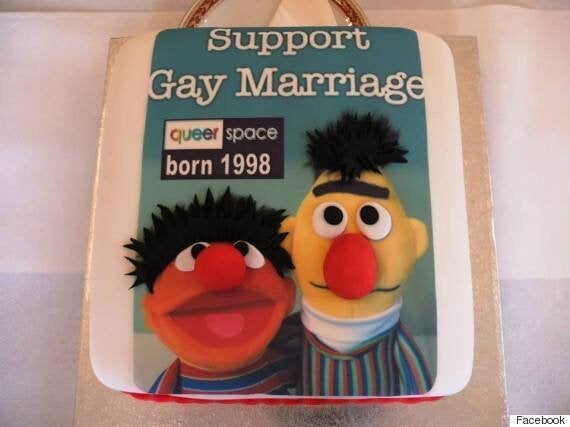 Gareth Lee, a gay rights activist, did manage to get a cake made as requested
"They are in a business supplying services to all. The law requires them to do just that."
"This is direct discrimination for which there can be no justification."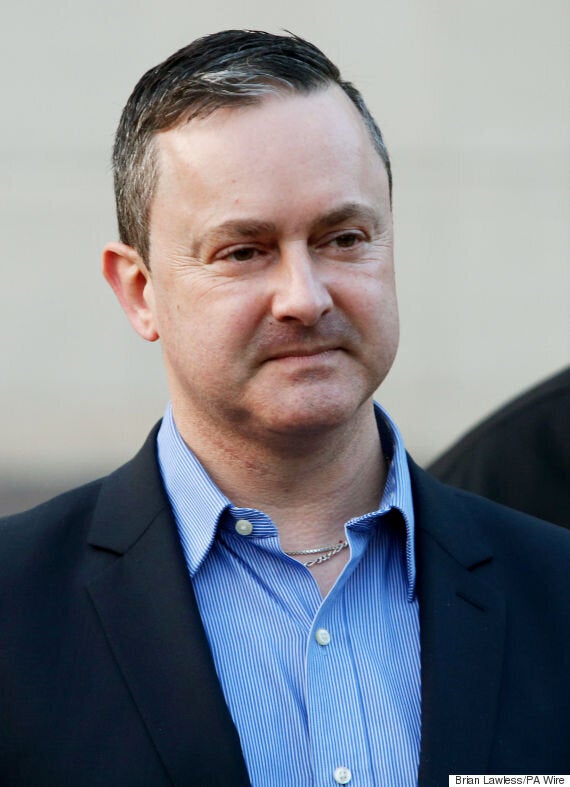 Mr Lee, pictured, gave evidence to the court during a hearing in March
The dispute began in May 2014, when Gareth Lee, a long-time gay rights activist with QueerSpace and the PCS Union, asked for the cake to be decorated with the familiar Bert and Ernie characters in an embrace, with the slogan 'Support Gay Marriage' for a private function marking International Anti Homophobia Day.
Ashers Bakery refused to make the requested order and instead offered a refund.
But while Judge Brownlie said she was satisfied the McArthur family had "genuine and deeply held religious beliefs", she claimed they must have been aware of the ongoing same sex marriage debate and that Mr Lee was gay.
In advance of legal action being sought against the company, the manager of the business, Daniel McArthur, said in a statement released through the Christian Institute: "We are Christians and our Christianity reaches to every point of our lives, whether that's at home or in the day-to-day running of the business.
"We thought that this order was at odds with our beliefs, certainly was in contradiction with what the Bible teaches."
Karen McArthur, who founded Ashers Baking Company with her husband Colin, said she initially accepted the order to avoid a confrontation but, as a born-again Christian, knew in her heart that she could not fulfil the request.
After discussing the issue with her husband and son Daniel, she telephoned Mr Lee and informed him the cake would not be made.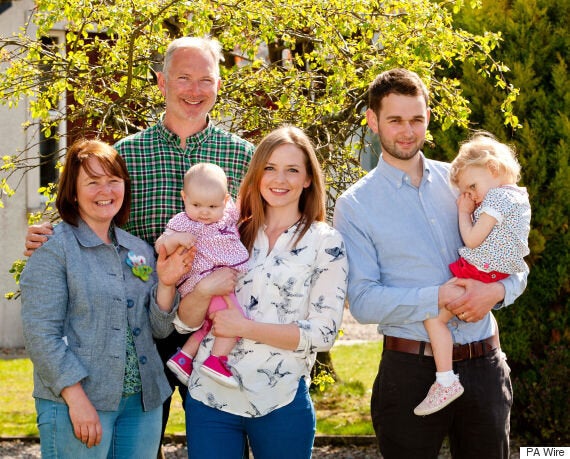 The company's co-founders, Colin and Karen McArthur, pictured with Daniel, the General Manager, and their family
Judge Brownlie told the court she believed that if a heterosexual person had ordered a cake with graphics promoting "heterosexual marriage" or simply "marriage", the order would have been fulfilled.
"I have no doubt that such a cake would have been provided. It is the word gay that the defendants took exception to," she said.
The company were ordered to pay £500 in damages plus legal costs.
Gay marriage remains a divisive issue in Northern Ireland, as same-sex unions are still not recognised. The devolved Assembly at Stormont has repeatedly rejected attempts to have it legalised.
The cake row has also prompted Democratic Unionists to propose a controversial conscience clause in equality legislation - a move Sinn Fein has vowed to veto.
But while today's ruling signals a halt to the argument that has taken almost a year to resolve, the verdict of the Twitteratti is still very much out.
While others came down on the side of Ashers:
The Twitter jury, it seems, is very much out.