 Labour did not lose the election because it was "too left-wing" and the party should reject a move to the right as advocated by the leadership candidates, a close ally of Ed Miliband has warned.
Jon Trickett, who served as shadow minister without portfolio in Miliband's top team, said "many mistakes" had been made during the campaign, but added: "I don't believe for a minute our policies were vote losers."
He also said those chosen to represent the party on TV often did not have the right "accents" or "dress" to connect with ordinary voters.
The race to succeed Miliband currently includes Yvette Cooper, Andy Burnham, Liz Kendall and Mary Creagh. All of the candidates have, to varying degrees, distanced themselves from Miliband's policy programme.
Their positioning is widely seen as an attempt to recapture the coalition of voters in the centre ground won by Tony Blair and New Labour in 1997, 2001 and 2005.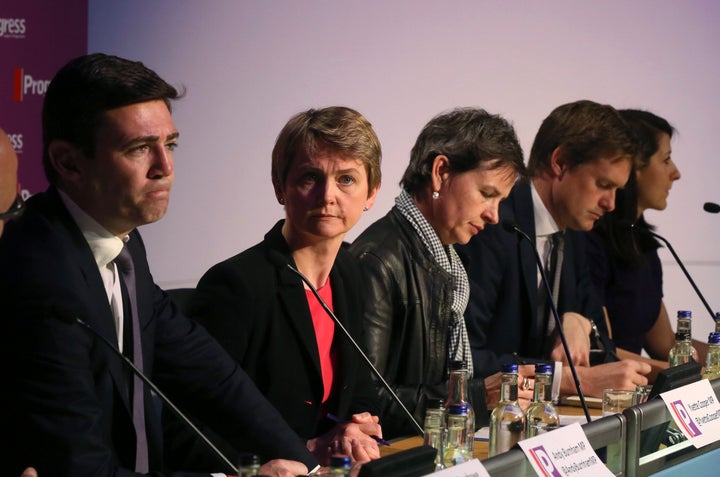 Labour leadership hopefuls Andy Burnham, Yvette Cooper, Mary Creagh, Tristram Hunt and Liz Kendall
Speaking at an event in central London organised by the Class think-tank last night, Trickett said it would be a mistake to return to the "failed policies of the past". He warned the centre ground was to the left of where it once was. "I do think elections are won on the centre ground, but the centre ground in our country is not where the media and the rest of those people think it is," he said.
"There are voices who are arguing that the party and movement should go back to the politics of 1990s and I think in no circumstances should we allow an argument to succeed that we should be going back," he said.
"We need to move forward and in that respect to see what Ed did and what we did in the leadership as a transitional moment to a new kind of Labour movement and new kind of politics."
The accusation that Miliband appeared "anti-business" has been blamed for Labour's utter failure to make the necessary inroads into Tory held seats in England in May.
However Trickett said while the party should be "friendly" towards businesses as they created jobs, Labour should not ignore that "quite often the jobs which are being created are crap".
And offering his analysis of the election defeat, he said: "Did you notice the Tories began to shift the argument? First of all it was 'Red Ed', that he wasn't friendly to business, he was too left wing.
"Three weeks out, they changed their argument. Because the argument that our polices were too left wing wasn't resonating with the public. It wasn't because our policies were wrong or inappropriate that we lost. There were all sorts of other factors. What happened was a series of other developments that took place and eventually they found a bogeyman in the Scots and they whipped up English nationalism."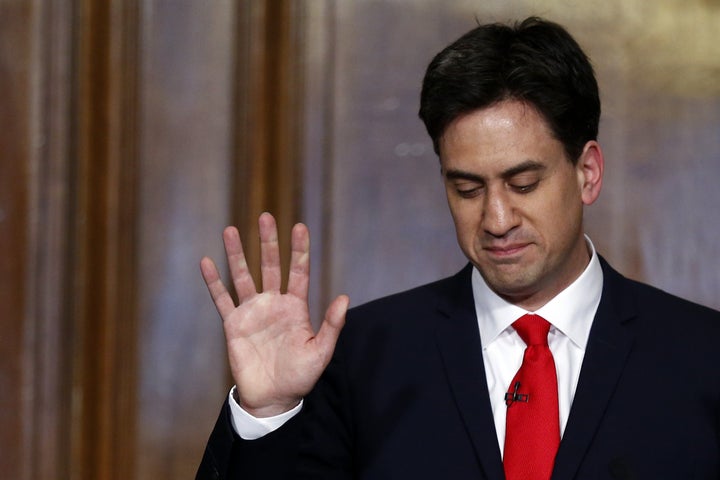 Ed Miliband resigned as Labour leader after David Cameron won an overall majority
Trickett also hit out at the leadership candidates for suggesting Miliband did not understand "aspiration". He said the term was simply "a code for saying we think that inequality is acceptable".
"The biggest engine for the delivery of working class aspiration are the trade unions. They deliver what people aspire to achieve," he said.
In its election manifesto Labour pledged to return the 50% tax rate on earnings over £150,000. A policy it looks set to ditch. But Trickett defended the plan.
"The average income is £26,000 a year or thereabouts. The tax we were prosing was those on £150,000 or more. People on £26,000 are not aspiring or expecting ever to get to £150,000. And yet we have leadership candidates arguing that it is an obstacle to winning an election," he said.
Tricket is the MP for Hemsworth in Yorkshire. Born in Leeds and a plumber by trade, he said too many MPs, including those on the Labour benches, had "accents", "dress" and used "language" that voters did not connect with. "Everything about them feels like Westminster," he warned.
"Our message bearers, who carried our message on to TV, somehow didn't manage to break through and get listened to," he said.
"Though I was very close to the leadership I was never allowed on the TV. And I wonder why? The people who went on the tele for Labour don't talk like me," he said. "Maybe that's because I'm crap at talking. It feels to me there is a gulf between the population and political class."
Popular in the Community