The Human Rights Act has been essential in the battle to uncover what happened to four soldiers who died at the same barracks, according to a father who attacked the Conservative government's plans to scrap it.
Des James said that securing a fresh inquest into the death of his daughter, Private Cheryl James, would have been impossible without the act, which the Tories have repeatedly condemned and plan to replace with a "British Bill of Rights".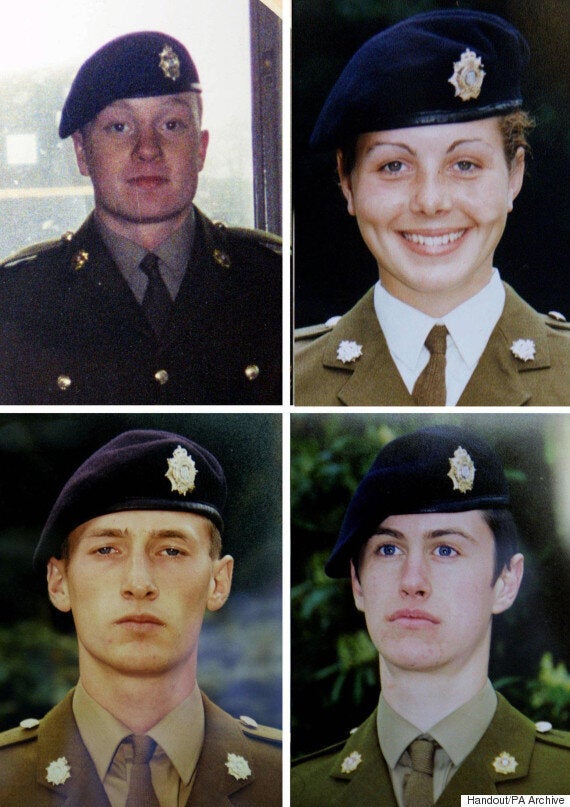 (Top Left to right) James Collinson, Cheryl James, Sean Benton, Geoff Gray all died at Deepcut army barracks in Surrey
Pte James, 18, was undergoing initial training when she was found dead with a bullet wound between her right eye and the bridge of her nose in November 1995.
She was one of four soldiers who died at the Deepcut barracks in Surrey between 1995 and 2002 amid claims of bullying and abuse.
Privates Sean Benton, James Collinson and Geoff Gray also died there from gunshot wounds.
Last year, High Court judges ordered a new inquest into Pte James's death, after they quashed a previous one that recorded an open verdict in December 1995.
Today there will be a pre-inquest review at Woking Coroner's Court in Surrey.
Mr James said the Human Rights Act had helped lawyers for the family access documents held by authorities about the death of his daughter.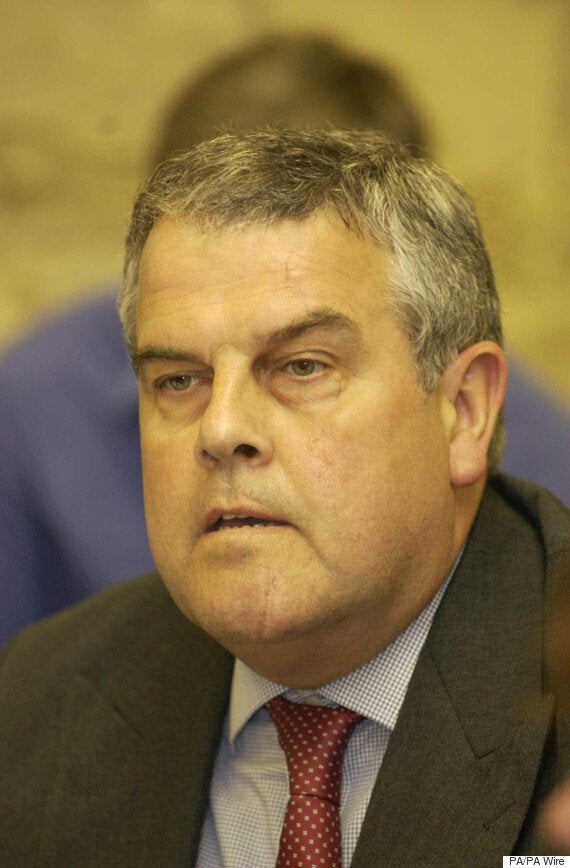 Des James (pictured in 2003) said the Tories' desire to scrap the Human Rights Act was "a sad irony" given how it had helped him and other families get to the bottom of what happened
He said: "Each of the young people who died at Deepcut deserves the dignity of their death being individually investigated.
"After a two-decade battle, we're finally close to gaining justice for Cheryl - but it's a sad irony that our new government is now intent on axing the Human Rights Act, without which we could never have got this far."
The government has not yet outlined specific details of its plans to repeal the legislation since the general election.
In their manifesto, the Tories said they intend to scrap the Act and introduce a British Bill of Rights to break the link between British courts and the European Court of Human Rights in Strasbourg.
He told Sky News: "Is it merely a cosmetic change or is it a desire to do something radically different?
He added: "It's not at all clear as to what we are trying to achieve. At the end of the day, what are the benefits going to be compared to the costs of change?"
At the 2011 Conservative Party Conference, Home Secretary Theresa May attacked the act, claiming it had prevented a man being deported because he had a pet cat.
"We all know the stories about the Human Rights Act," she said. "The violent drug dealer who cannot be sent home because his daughter – for whom he pays no maintenance – lives here.
"The robber who cannot be removed because he has a girlfriend. The illegal immigrant who cannot be deported because – and I am not making this up – he had pet a cat."
Emma Norton, a lawyer for civil rights campaigners Liberty, which is representing the James family, said: "Cheryl's family have had to fight every step of the way for answers about their daughter's death - and thanks to the Human Rights Act, justice is finally within reach.
"Twenty years on from her death, her parents deserve answers - not the cruelty of further delays."
The lawyer also paid tribute to Pte Benton's mother Linda, who died on Friday.
"Linda remained determined to the end," she said. "She refused to accept that Sean had simply committed suicide. The rumours of bullying, abuse and the fundamental unanswered questions were too strong and too real to ignore."
A Ministry of Justice spokesman said ministers would "be discussing their plans" on scrapping the act and "making announcements in due course".
10 Worrying Things About The Tories' Human Rights Proposals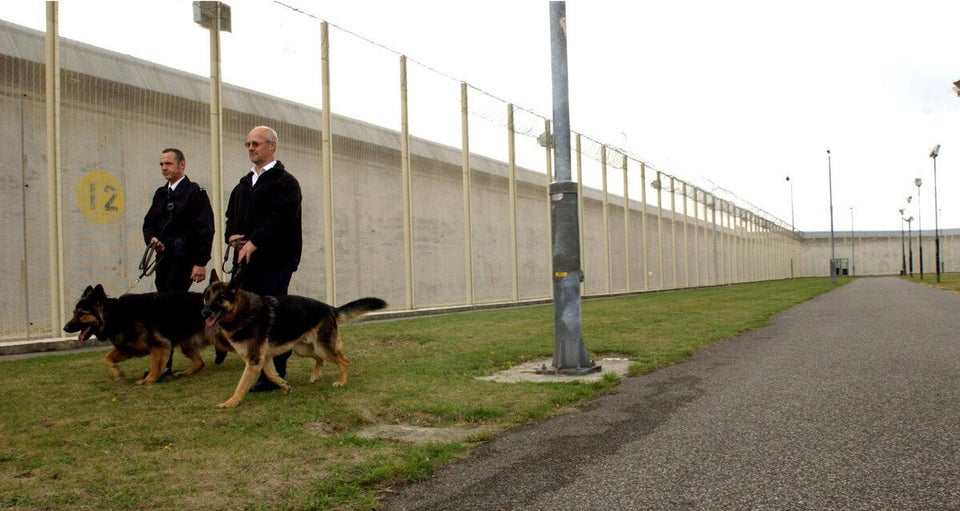 10 Worry Things About The Tories Human Rights Proposals
Related