W magazine's June/July cover story has just been released, starring none other than the inimitable Jane Fonda.
Shot by Steven Meisel and featuring the finest haute couture designers (Giambattista Valli, Lanvin, Nina Ricci, and Elie Saab to name a few) the shoot sees 77-year-old Fonda looking nothing short of incredible.
"I think it's a hoot that, at my age, people are calling me a fashion icon", Fonda told W magazine, following on to discuss her Oscar-winning movie roles, high-profile marriages and views on aging.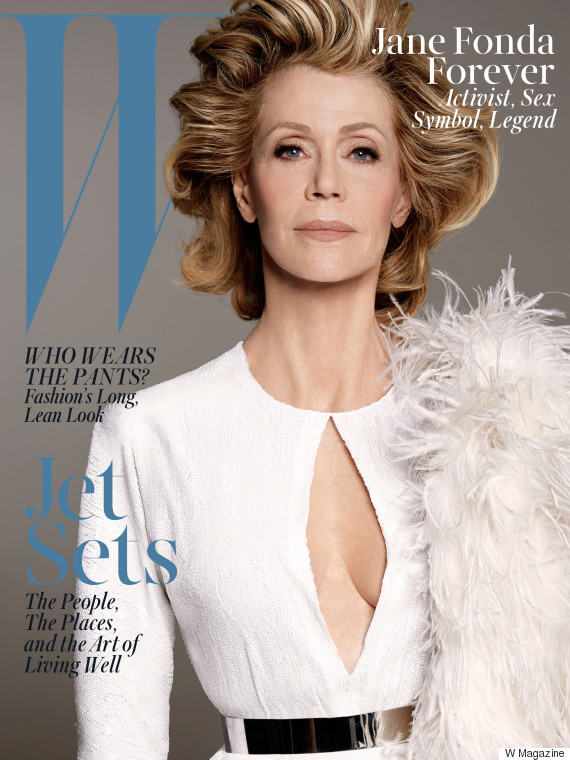 Giambattista Valli Haute Couture dress and cape
On being a fashion icon: "Truthfully, my relationship to fashion has always been strained. When I was starting out as an actress in New York, I worked as a model because I needed to pay for acting classes. But I didn't have what it took to be a model. I hated all the emphasis on how I looked, and I never paid much attention to clothes."
SEE ALSO:

Jane Fonda Had 'Great Fun With These Big Tits'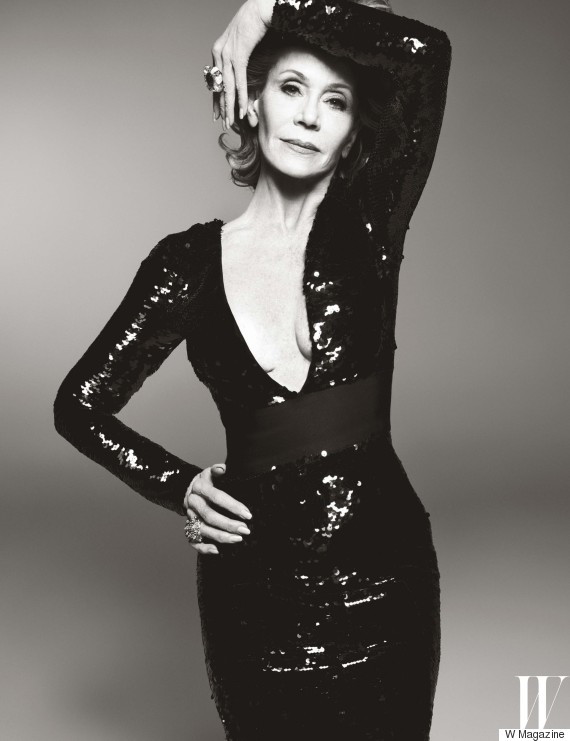 Lanvin dress
On beginning a new phase in her life and career: "I realised I didn't have a lot of time left, and I wanted to pay more attention."
"I had a vision: I wanted to give a cultural face to older women. I did have plastic surgery. I'm not proud of the fact that I've had it. But I grew up so defined by my looks. I was taught to think that if I wanted to be loved, I had to be thin and pretty. That leads to a lot of trouble."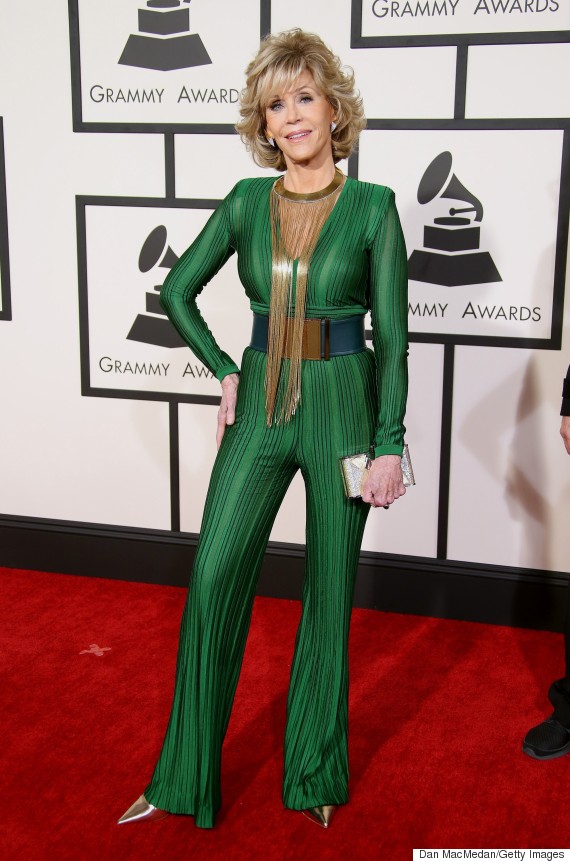 Jane Fonda at the 2015 Grammy Awards
On the Balmain jumpsuit she wore at the Grammy Awards this past February: "I suppose I've always known what I like on my body." "I took one look at that Balmain jumpsuit, and I said, 'That's it!'"
"I'm best when I'm wearing something structured, with no frills or bows. Something that will show my waist and bum, because I've always had a good bum."