Rebel Wilson has taken to Twitter, after speculation over whether she's been lying about her age.
The 'Pitch Perfect' star was the focus of a number of news reports on Tuesday morning, with outlets claiming that Rebel had shaved at least six years off her age.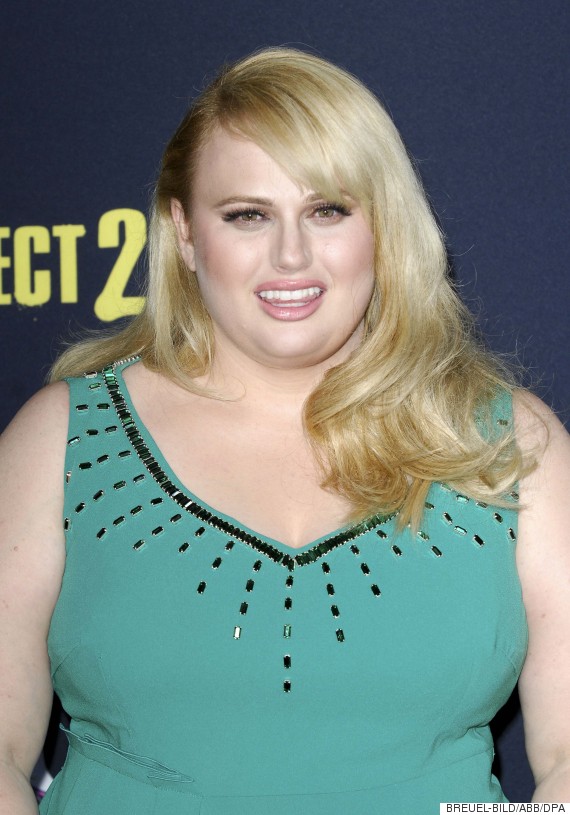 Rebel Wilson
The Sydney Morning Herald claim that Aussie business documents state Rebel, real name Rebel Melanie Elizabeth Wilson, was born on 2 March 1980, while Gawker have published a yearbook page, that appears to back up the claim.
Following the speculation, Rebel took to Twitter, slamming the press for focusing on numbers - though she didn't categorically deny the claims either.
OMG I'm actually a 100 year old mermaid formerly known as "CC Chalice" ....thanks shady Australian press for your tall poppy syndrome x

— Rebel Wilson (@RebelWilson) May 18, 2015
Okay but all jokes aside now...my real name is Fat Patricia x

— Rebel Wilson (@RebelWilson) May 18, 2015
Rebel isn't the first star to stand accused of telling a porkie when it comes to her age, with Nicki Minaj, Nicole Scherzinger and Paloma Faith having all been caught telling fibs.
Most recently, 'Corrie' bosses were at the center of an age debate, when it was revealed that their new recruit Katie Redford, who was set to play 14-year-old Bethany Platt, was actually 25 years old.
Katie was later dropped, and replaced by a younger actress.
LIKE US ON FACEBOOK | FOLLOW US ON TWITTER