Texans who were left stranded after flash floods hit Johnson County were led to safety by one very incredible drone and its owner.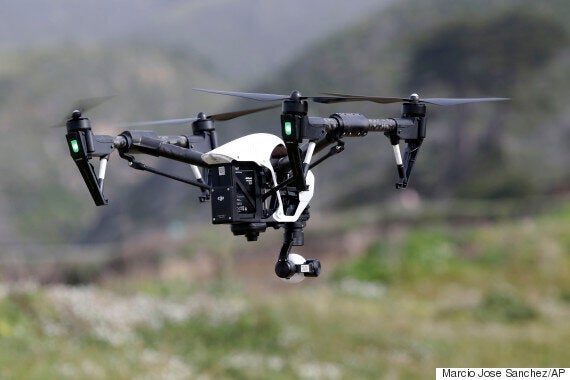 Garrett Bryl used his modified DJI Inspire Quadcopter-- which has a searchlight attached to it -- to light the way for firefighters scouting the area for stranded residents.
The drone, named Valkyrie, also assisted a family who were trapped in a hard-to-reach mobile home that was surrounded by rising water.
One of the county's emergency workers, Jamie Moore said: "they attached a small lead line, in other words, a very small rope to the bottom of the drone so that rescuers had a rope between them and the house to be able to pull themselves across the river."
This is not the first time the small unmanned aerial vehicles have been used for good.
A Canadian relief team deployed drones following Nepal's devastating earthquake to gather aerial images that highlighted where help was needed the most.
In the aftermath of the Fukushima Daiichi nuclear plant disaster, the use of drones to scope out areas that had high levels of radiation prevented the need for pilots to fly into areas of radiation.
Earlier this year the American Red Cross teamed up with Measures, a company that provides drone services, to make a case for using drones in disaster zones.
It is stories of situations like Bryl's drone operated rescue that will perhaps shift the argument in favour of drones.